« Obama's Aunt Says ""If I come as an immigrant, you have the obligation to make me a citizen." | Main | Only 6 Weeks Till Our Vote In November and Pelosi Says "we will have a great Democratic victory" Plus Obama Begs For "enthusiasm" »
September 22, 2010
Home Depot Founder Comments on Obama's Socialism
Bernie Marcus, co-founder of Home Depot and the company CEO for eighteen years, has no problem explaining the destructiveness of the Obama administration with wit and sharp insights. He is eighty-one and very sharp.

Greg Hengler at Townhall.com featured a CNBC interview with Bernie Marcus that is required viewing for anyone not happy with the Obama administration.
Watch the first of these clips and you will be hooked and watch the rest of them.
Marcus on the tenured academics Obama surrounds himself with and Obama moving around "the peasants", i.e. the American voter:
.
On the "villains and monsters" who create American jobs from the "monster" who has created over 300,000 jobs. Marcus "apologizes" for being such a "disgusting human being."

.

What should American business leaders do? Stop being politically correct and educate your employees on the consequences of who they support in elections.
.
Marcus offering to teach a course at Harvard to American business leaders: Courage 101

.
Marcus suggests a new reality show: [Treasury Secretary] "Timothy Geithner Does Small Business" to make government people understand the challenges faced by small business leaders. Note Marcus' explanation why a small businessman who struggles for years making little money needs to be able to keep more of his income when he finally succeeds. He may make $500,000 in one year, but he has struggled barely making ends meet for years and could face another loss in the following years. You have to let the small businessman reap the reward to make up for all the losses and break even years if we expect him to take enormous personal risk and create opportunities (i.e. jobs) for other people. "It's called jobs, stupid!"
.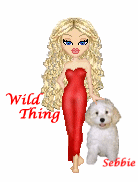 Wild Thing's comment.......
Go, Bernie! hahaha
One of the things people think when they hear the words "tax breaks for the wealthy" is that the wealthy pay no taxes. We all know Home Depot, tax breaks or not, still pays a bunch of money in taxes.
In fact, Home Depot paid last year $3,326,000,000 in income taxes. That's $3.326 Billion in income taxes.
Yet, we will hear every black, hispanic, and white trash liberal claim Home Depot pays nothing because they are getting "The Bush tax cuts for the rich!"
Posted by Wild Thing at September 22, 2010 09:49 AM
---
Comments
He made a lot of good points. but hes butting his head against a stone wall. As far as I know The big orange Box does not have a Union. So he might be on obamas shit list.
Posted by: Mark at September 22, 2010 09:36 PM
---
Mark, good point, I agree too.
Posted by: Wild Thing at September 23, 2010 02:29 AM
---