« Wellesley, Massachusetts Public School Students Taken To Mosque on Field Trip and Pray To Allah | Main | REALLY Reaching Low In Ratings CNN Desperate Says O'Donnell For....Check It Out....LOL »
September 17, 2010
DC Congresswoman Rep. Eleanor Holmes Norton Leaves Voicemail Asking For Lobbyist Cash
Here is the audio of Democrat D.C. Delegate to Congress Eleanor Holmes Norton brazenly calling a lobbyist's office and asking for money from them, after having cited her seniority on some huge Stimulus-funded projects in the lobbyist's area of concern.
One has to wonder just how much of Obama's "Stimulus" money has been used by Democrats to fund boondoggle projects and to elicit these kind of "donations."
Below is the full transcript of the call:
This is, uh, Eleanor Norton, Congresswoman Eleanor Holmes Norton. Uh, I noticed that you have given to uh, other colleagues on the Transportation and Infrastructure Committee. I am a, um, Senior Member, a twenty year veteran and am Chair of the Sub-committee on Economic Development, Public Buildings and Emergency Management. I'm handling the largest economic development project in the United States now, the Homeland Security Compound of three buildings being built on the uh, old St. Elizabeth's hospital site in the District of Columbia along with uh, fifteen other, uh, sites here for, that are part of the stimulus .
I was, frankly, uh, uh, surprised to see that we don't have a record, so far as I can tell, of your having given to me despite my uh, long and deep uh, work. In fact, it's been my major work, uh, on the committee and sub-committee it's been essentially in your sector.
I am, I'm simply candidly calling to ask for a contribution. As the senior member of the um, committee and a sub-committee chair, we have (chuckles) obligations to raise, uh funds. And, I think it must have been me who hasn't, frankly, uh, done my homework to ask for a contribution earlier. So I'm trying to make up for it by asking for one now, when we particularly, uh, need, uh contributions, particularly those of us who have the seniority and chairmanships and are in a position to raise the funds.
I'm asking you to give to Citizens for Eleanor Holmes Norton, PO Box 70626, DC, 20024. I'll send you a follow-up note with appreciation for having heard me out. Thanks again.

Congressional Democrats are scrambling to assemble the financial resources they hope can stave off their electoral armageddon. Speaker Pelosi and her leadership team are putting a lot of pressure on Democrat members to pony up campaign contributions to the Democratic Congressional Campaign Committee. In the article linked above, Politico noted:
In August, Pelosi and other top leaders wrote members, saying, "We need to know your commitment is to maintaining a strong Democratic majority now" and pleading with them to call "to let us know what you are able to do and when."
The pressure is especially strong on members from "safe" districts, who need little campaign money of their own to win reelection. The catch, though, is that many of these members haven't amassed vast campaign war-chests, for the simple reason that they haven't needed them. So, they are scrambling to meet their Pelosi-imposed obligations. Holmes Norton is from one such "safe" district–the District of Columbia.
Her message raises many concerns.
1. At the very beginning of the message, Holmes Norton notes that the lobbyist:
ha[s] given to other colleagues of the Transportation and Infrastructure Committee
Beyond being a bit heavy-handed, where did she get this information? Such donations are listed in FEC reports, but it is a violation to use that information to solicit campaign donations.
2. More serious, however, is her frequent mention of her seniority and her Chairmanship of a subcommittee. She is attempting to solicit funds based on her past actions taken in her official capacity in Congress. She is implying to the lobbyist that, should he decline to donate, he will be turning down a senior member of Congress who Chairs a subcommittee highly relevant to his "sector".
3. Worse than that, she details her role overseeing a large economic development project in the District, funded by "stimulus" funds. It would appear that either the lobbyist has an interest in this project, or the Congresswoman thinks he does, as she states she is "frankly surprised" the lobbyist hasn't given to her. Especially, she notes, because of her
long and deep work …in fact it has been by major work on the committee and subcommittee it's been essentially in your sector
"In your sector." This raises additional concerns, and we note potentially relevant laws here:
She who promises, directly or indirectly, any government contract or other government benefit (provided for or made possible by any Act of Congress) as a reward for a political contribution shall be guilty of a misdemeanor (18 U.S.C. § 600).
She who attempts to cause anyone to make a political contribution by denying or threatening to deny any government payment or other government benefit (provided for or made possible, in whole or in part, by any Act of Congress) shall be guilty of a misdemeanor (18 U.S.C. § 601).
Then there are the House Ethics rules, according to House Ethics Manual (2008 Edition):
p. 147: "[N]o solicitation of a campaign or political contribution may be linked to an action taken or to be taken by a Member … in his or her official capacity. … The Standards Committee has long advised Members … that they should always exercise caution to avoid even the appearance that solicitations of campaign contributions are connected in any way with an action taken or to be taken in their official capacity. … [A] Member should not sponsor or participate in any solicitation that offers donors any special access to the Member in the Member's official capacity."
p. 150: "[A] Member may not accept any contribution that is linked with an action that the Member has taken or is being asked to take. A corollary of these rules is that Members … are not to take or withhold any official action on the basis of the campaign contributions or support of the involved individuals …. Members … are likewise prohibited from threatening punitive action on the basis of such considerations."
4. We don't know from where she made this call, but it is a relevant inquiry. It is, after all, illegal to solicit campaign funds on federal property.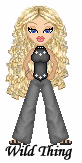 Wild Thing's comment.........
Wow, that was a personal shake-down call for money.
That she would do this so brazenly means that the practice is business as usual in DC. I wonder how many others do this.
Posted by Wild Thing at September 17, 2010 04:45 AM
---
Comments
How come CNN isn't all over this? Here we have a congresswoman using her position in congress to strong arm contributions.
Posted by: BobF at September 17, 2010 09:43 AM
---
The Congressional Black Congress acts like street hustlers and treats their offices like bling.
Posted by: TomR,armed in Texas at September 17, 2010 03:35 PM
---
What a piece of crap. They try to beat up O'donnell for a couple of hundred bucks and these crooks are talking in the millions of dollars
Rove is an A-hole, CNN got their information from the RNC and Rove this sucks,. I will not give those bastards one penny.
Posted by: Mark at September 17, 2010 07:22 PM
---
Amazing isn't it, how these people do soooooo many things and get away with all of it. And IF we had an honest news media with all of them how different our country would be, most of this would never be allowed to happen, because they would know they would get hell for it.
Posted by: Wild Thing at September 18, 2010 05:50 AM
---