« Tribute Song "Soldier I Thank You" | Main | Obama Driven By Hate For America and Americans Attacks Americans – Says Those Who Support AZ Law Are "Anti-Immigrant" »
August 04, 2010
Yesterday's Election....Missouri Votes to Block Obama's Health Insurance Mandate ~ Thank you!
Missouri Votes to Block Obama's Health Insurance Mandate

Looks to me like Prop C is a HELL YEA!!!!
Proposition C
Precincts Reporting 3349 of 3354
Yes 667,214 71.1%
No 270,750 28.9%

JEFFERSON CITY, Mo. -- Missouri voters on Tuesday overwhelmingly rejected a key provision of President Barack Obama's health care law, sending a clear message of discontent to Washington and Democrats less than 100 days before the midterm elections.
With about 90 percent of the vote counted late Tuesday, nearly three-quarters of voters backed a ballot measure, Proposition C, that would prohibit the government from requiring people to have health insurance or from penalizing them for not having it.
The Missouri law would conflict with a federal requirement that most people have health insurance or face penalties starting in 2014.
Tuesday's vote was seen as largely symbolic because federal law generally trumps state law. But it was also seen as a sign of growing voter disillusionment with federal policies and a show of strength by conservatives and the tea party movement.
"To us, it symbolized everything," said Annette Read, a tea party participant from suburban St. Louis who quit her online retail job to lead a yearlong campaign for the Missouri ballot measure. "The entire frustration in the country ... how our government has misspent, how they haven't listened to the people, this measure in general encompassed all of that."
"I believe that the general public has been duped about the benefits of the health care proposal," said Mike Sampson of Jefferson City, an independent emergency management contractor, who voted for the proposition. "My guess is federal law will in fact supersede state law, but we need to send a message to the folks in Washington, D.C., that people in the hinterlands are not happy."
Legislatures in Arizona, Georgia, Idaho, Louisiana and Virginia have passed similar statutes, and voters in Arizona and Oklahoma will vote on such measures as state constitutional amendments in November. But Missouri was the first state to challenge aspects of the federal law in a referendum.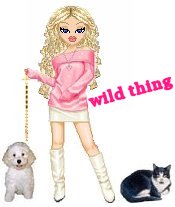 Wild Thing's comment........
Great job, Missouri!!
The biggest election blowout is not about any candidate, unless you want to count Obama. In Missouri, 71 percent of the voters are backing a referendum requiring to state to protect its citizens from Obamacare's requirement that they purchase health insurance. This is very bad news for Obama.
Posted by Wild Thing at August 4, 2010 05:50 AM
---
Comments
Wow, thats a big margin 2.5 to 1. The lame stream media has missed the boat on this one. America has woken up. They're not reporting what is going on, is going to take down this dictator. And we can thank Chrissie, Fox, and the internet that is our only real source of News.
This is like that old snow ball starting at the top and rolling down hill and as each state votes on this the ball gains size, this is the end of socialism. The American people have drawn a line in the sand.
This is good news

Posted by: Mark at August 4, 2010 07:33 AM
---
We voted No here in the Big MO....we are free people here in the Ozarks...have a great day ya'll
Posted by: James M at August 4, 2010 08:31 AM
---
Mark, I couldn't agree with you more.
If a Liberal Stronghold, like Missouri, goes like this, think how the rest of the country will go come November.
I hope that some reporter has the huevos to bring this item up at the next press conference, with Gibbs. Can't wait to hear the spin. Should be very enlightening.
Posted by: Sean at August 4, 2010 10:55 AM
---
"It's never over until it's over!" - Yogi Berra, NY Yankees & His 11 World Series RINGS!!
Posted by: darthcrUSAderworldtour07 at August 4, 2010 02:50 PM
---
I just threw an insurance salesman off my porch. He said, well you turn 65 next month, I'm here to explain Medicare to you", I said, "no you are not", I said,"my wife is still working and I will be on her insurance," he said, "by the way what does she pay for her insurance." Then I got nasty, "What she pays for Health Insurance is none of our G-- damn business now, is it?"
Then I said, "What about the 500 Billion dollars obama's cutting from Medicare?", He said, "Oh you don't have to worry about that thats just advantage they're cutting." Oh no its not.
These two faced SOB's can't get their stories straight. Two of the lowest forms of scum, Insurance salesmen and Car salesmen. I don't think he'll be back. I am sure he won't be calling any time soon He gave me his card but you can bet I won't be calling him.
As Charles Krauthammer said, "you can't put 46 Million people on Medicaid and not expect Massive Rationing.
Like that Union guy in the video, he needs help with his insurance, get another job...Jerk. And we are going to be stuck paying for these dead beats.
That son of a bitch better not come back.(period)
Posted by: Mark at August 4, 2010 04:24 PM
---
Sean, Missouri tends to vote Republican. Even the RINO McCain won Missouri. But, the cities of St. Louis and Kansas City are Democrat strongholds and when they get enough of the dead and bums off the street to vote, they can sway an election.
Posted by: BobF at August 4, 2010 06:04 PM
---
Mark, thank you so much. And OMG that second thing you told about. What a lot of nerve that guy had to do that and so such things. I wonder if they are doing that in every State, coming to a person like that. How awful. I love how you handled him and what he said.
Posted by: Wild Thing at August 5, 2010 12:06 AM
---
James M., you all are American heroes and lead the way for other States to do the same thing. I sure hope other States do this.
Thank you James for sharing and being here.
Posted by: Wild Thing at August 5, 2010 12:08 AM
---
Sean, heh heh that would be so awesome if like you said one of the reporters brings this about MO. up to Gibbs.

Posted by: Wild Thing at August 5, 2010 12:10 AM
---
Posted by: Wild Thing at August 5, 2010 12:12 AM
---