« Iraqi forces officially take over from U.S. | Main | Big Blow Dealt to Obamacare »
August 08, 2010
While Obama Preaches Sacrifice, His Family Frolics in Spain
While Obama preaches sacrifice, his family frolics in Spain

AS THE US economy endures high unemployment and a jittery stock market, President Barack Obama has preached sacrifice and fiscal discipline. But the pictures coming out of a sun-splashed Spanish resort may be sending a different message.
First lady Michelle Obama is in the midst of a five-day trip to a luxury resort along with a handful of friends, her younger daughter, aides and Secret Service. Her office said the Obamas would pay for personal expenses, but would not reveal the taxpayer cost for the government employees.

Elected officials - Democrats and Republicans - were reluctant to weigh in, not wanting to appear critical of the President's wife. But the trip provided fodder for television news shows, talk-show hosts and bloggers. Critics portrayed the foreign getaway as tone-deaf to the deep economic anxiety back home. Every first family takes vacations: the criticism aimed at Mrs Obama is that she chose to visit a foreign country rather than remain in the US and support its fragile economy.
Just last month, Mrs Obama flew to the Florida panhandle, a tourist draw hit hard by the oil spill crisis, and delivered the message that for parents ''looking for things to do with their kids this summer … this is a wonderful place to visit''.
The opulence of the European trip also has drawn scrutiny. Mr Obama has urged frugality in lean economic times. He once cautioned that families saving money for college shouldn't ''blow a bunch of cash in Vegas''.
Mrs Obama is staying at the Hotel Villa Padierna, a Ritz-Carlton resort outside Marbella. It has two golf courses, a spa with Turkish baths, views of the Mediterranean and a restaurant specialising in avant-garde fare. Room rates start at $US400 ($A436.73) and rise to $US6500 for a two-bedroom villa.
The hotel is in the hills above the resort town of Marbella, a haunt for the rich and famous, including members of the royal family of Saudi Arabia. The Obama group is expected to occupy 60 to 70 rooms, more than a third of the lodging at the 160-room resort, which consists of hotel rooms, suites and separate villas"....
www.cnn.com/2010/WORLD/europe/08/03/spain.michelle.obama.trip/index.html
.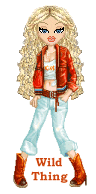 Wild Thing's comment........
She's the First Lady of the United States, not the trophy wife of a corporate CEO! This country is hurting economically, millions are unemployed and she has the nerve to use OUR money to go to Spain and stimulate their economy! If this was Nancy Reagen or Laura Bush the left would be singing like stuck pigs! It looks bad, it is bad and is really indefensible IMO.

Barack and Michelle are anti- America. It's one thing to be a democrat and on the left side of issues, it's a total other thing to be anti-America, anti-Constitutional, anti-Capitalist. But that is exactly what the two of them are.
We need to get this country back to realizing what it means to be America! If I was the Republican Party my agenda would be all about returning to American, capitalist, constitutional values!
I have never heard Barack or Michelle ever say anything positive about our country, they have no pride in it at all, only hate, and resentment.


....Thank you Mark for sending this to me.

Mark
3rd Mar.Div. 1st Battalion 9th Marine Regiment
1/9 Marines aka The Walking Dead
VN 66-67


Posted by Wild Thing at August 8, 2010 07:47 AM
---
Comments
I miss crew resting at Rota NAS at the topless Playa De La Sol... $EMPER PER DIEM!
Posted by: darthcrUSAderworldtour07 at August 8, 2010 08:15 AM
---
Posted by: Carlos at August 8, 2010 12:00 PM
---
Yeeah Darth Rota is a nice place.
But this smacks of hypocrisy on a large scale. We are going to redistribute the wealth, except when it comes to the obama's and the other Statists. They praise the Prolectariat(sp) and conddemn the Boozwa zee(sp) (I don't know how to spell those damn French words), But we now have the first Black Marie Antonette living high off the hog at the expense of tht Prolectariat, the little people in fly over country.
Well this working slob is going to boot yer asses out of Washington.
Posted by: Mark at August 8, 2010 04:20 PM
---
Darth, a beautiful place for sure.
Posted by: Wild Thing at August 8, 2010 07:51 PM
---
Carlos, thank you so much for that video.
He is so arrogant, so horrible.
Posted by: Wild Thing at August 8, 2010 07:54 PM
---
Mark, well said oh man that is so true.

And this too.... I agree.
"Well this working slob is going to boot yer asses out of Washington."
Posted by: Wild Thing at August 8, 2010 07:56 PM
---
I am very afraid that the only way we will get him out ofthe Whitehouse will be a Constitutional Convention. I just can not see a Chicago Democrat allowing a fair election.
Posted by: Avitar at August 9, 2010 12:39 AM
---