« Mayor Bloomberg Sparks Mosque Fray | Main | Pat Condell Speaks About Mosque Being Built At Ground Zero »
August 08, 2010
Spanish Police Close Public Beach Per (Imelda) Michelle Obama Demand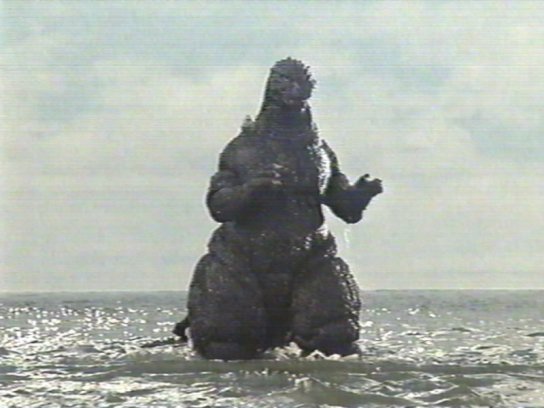 Godzilla Michelle Obama's Holiday in Spain ....beach at the Villa Padierna Hotel in Marbella
.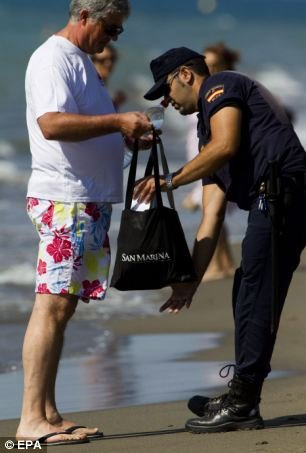 Sun, sea and search: A Spanish police officer inspects the bag of a local bather. Anyone who strayed too close to the Obama party were stopped
Spanish police close public beach for Michelle Obama's £250,000 Spanish holiday

Michelle Obama today faced a fresh wave of attacks over her lavish break in Spain with 40 friends, which could easily cost U.S. taxpayers a staggering £50,000 a day.

The First Lady has been lambasted for her extravagance at a time when the economy is still struggling. One blogger went so far as to brand her a modern-day Marie Antoinette.

And her critics will be further annoyed when they learn that the president's wife had a Spanish beach closed off today so that she, her daughter and their entourage could go for a swim.
( You know I just had to do this heh heh ~ Wild Thing)

Spanish police cleared off a stretch of beach at the Villa Padierna Hotel in Marbella after the Obamas had finished a busy day of sightseeing.
Police used palm trees and police tape to mark off the boundaries of a 100-yard expanse for the American delegation. On either side, onlookers gawked - and police occasionally stopped and searched sun lovers if they strayed too close to the private party.

It is unclear whether the police presence was paid for by Spain - or whether a nasty invoice could be landing in the lap of the American taxpayer.
The exact cost of the trip is unclear as Mrs Obama, 46, and her friends are footing personal expenses themselves - which is just as well.

For a start, they will be paying for the 60 rooms booked at the 129-room Hotel Villa Padierna. With basic rooms starting around £380 each, the nightly bill will be no less than £22,800.
Meals will also be picked up by the Obamas and friends.

Spanish newspaper El Mundo detailed the Obamas' dinner on their first night in Spain. The tapas menu for the delegation included sea bass tartare, strawberry gazpacho and sardines, followed by a main course of lobster with seaweed risotto.

The meal cost about £40 a head, according to El Mundo - which means a bill topping £1,600 would have hit the table if all 40 friends dined together.

Stretched over five nights that's £8,000 for dinner alone.
Whether or not the taxpaying American will be paying for meals, they will definitely be footing the bill for the First Lady's 68-strong security detail, her personal staff - and the use of presidential jet Air Force Two.

The per diems for the secret service team runs at around £172 each, which amounts to nearly £60,000 for the length of the summer break.

Use of Air Force Two, the Air Force version of a 757, comes in at £91,900 for the round trip. This does not include time on the ground.

Mrs Obama's personal staff, of which there are an unknown amount and who might cost considerably more per day, also have to be taken into account.
The American public will also cover the cost of the only official part of the holiday, a visit to the Spanish royal family on the island of Majorca.

This will involve transport there and back for the entourage - as well as travel, accommodation, food and expenses for all while on the island.
Conservative estimates already put the total cost at £150,000. With Majorca to come, the bill will be more like £250,000.

Back in the U.S., anger was mounting - especially as it has emerged the First Lady will have enjoyed eight holidays by the end of the summer.

Yesterday New York Daily News columnist and blogger Andrea Tantaros likened the President's wife to French queen Marie Antoinette, who was famously extravagant with her spending.
Tantaros wrote: 'To be clear, what the Obamas do with their money is one thing; what they do with ours is another. Transporting and housing the estimated 70 Secret Service agents who will flank the material girl will cost the taxpayers a pretty penny.'
She accused the Obamas of hypocrisy for preaching the values of sacrifice and austerity to Americans while seemingly refusing to heed their own advice.
She said: 'Instead, Michelle Obama seems more like a modern-day Marie Antoinette… than an average mother of two.'

Continue HERE for the rest of the write up
.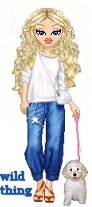 Wild Thing's comment.......
Other than the Secret Service, why are the taxpayers paying for any of this vacation?
When is enough...enough? I am sick of this blob and her husband and I resent their presence in this universe.
And there is this Michelle Obama has had enough of JILL BIDEN's lack of R-E-S-P-E-C-T!

The claws are out in the White House as First Lady Michelle Obama feuds with Vice President Joe Biden's wife Jill, sources say.
"Michelle is furious at Jill for what she sees as her increasing behind-the-scenes lack of respect toward her," a political source in the nation's capital told The ENQUIRER.
"To Michelle, it's insulting that Jill and Joe are always so casual around America's first family.
"Michelle believes Jill doesn't respect her. What's got her seething is that Jill doesn't seem to treat Michelle with the reverence the first lady expects.
"And it drives Michelle crazy!"

....Thank you Mark for sending this to me.

Mark
3rd Mar.Div. 1st Battalion 9th Marine Regiment
1/9 Marines aka The Walking Dead
VN 66-67


Posted by Wild Thing at August 8, 2010 07:55 AM
---
Comments
If it's true, Good for Biden's wife. Michelle (steel belted radial hips) deserves NO respect.
Posted by: Steve at August 8, 2010 09:19 AM
---
Wow, we thought the Clintons were strange. Now we have the obamas splitting their trip. It is his birthday so he celebrates alone in Chicago. She takes off for Spain with an entourage large enough to fill a small auditorium. For her the presidency is just one big vacation on the taxpayers' dime.
Posted by: TomR, armed in Texas at August 8, 2010 10:33 AM
---
Posted by: Carlos at August 8, 2010 11:47 AM
---
"Jill doesn't seem to treat Michelle with the reverence the first lady expects."
Uh, 'Shelle, honey. You don't "expect" or "demand" respect. You EARN it.
Having said that, I'd pay money to see Jill and 'Shelle square off in a cage match.
Posted by: Rick at August 8, 2010 02:20 PM
---
Steve, I really haven't paid much attention to Michelle but the picture of her frolicking in the surf does show some rather large hips.
Posted by: Jim at August 8, 2010 02:42 PM
---
Yeea sah she does have some ruther large hips. Sorta like calling the pot black...hmmm was that a shot...ooops again wrong word.
To be treated like a lady, shouldn't she sorta act like one.
Posted by: Mark at August 8, 2010 02:50 PM
---
Respect is earned, not automatically given.
Posted by: BobF at August 8, 2010 06:33 PM
---
Steve, I agree, I honestly think Michelle is jealous. We keep hearing from various sources how Michelle does not like this person and that person and they are all females. And all democrats. I can only imagine how she must hate Republican women. hahhaha
Posted by: Wild Thing at August 8, 2010 06:46 PM
---
Tom, yes they sure don't seem like the happy couple to me. Interesting how Michelle was the one that found Rev.Wrights church and she is the one that insists on the expensive trips and places to stay and the high end spending. I think obama is more into power then actuall things and she is into being catered too because of that power.
Posted by: Wild Thing at August 8, 2010 06:52 PM
---
Carlos, thank you so much for all of that, and for the videos too. She really is horrible and looks down on even those that voted for them.
Here we have had the best country in all the world.And now with barack and michelle in the WH they want with all they are to destroy America. Why oh why people can't see that.
Posted by: Wild Thing at August 8, 2010 06:57 PM
---
Rick, DITTO that! Good one.
Posted by: Wild Thing at August 8, 2010 07:00 PM
---
Jim, normally I do not like to even mention stuff like body structure because no one is perfect. But Michelle has an agenda to control us all and what we eat and she is a part of that stupid horrible health care part that will judge us all by our body fact count then apply that as a charge to the obamacare. People that are heavy need to lose weight yes I agree, but it should be becuase they want to not because any government forces them to and charges them for it or won't give medical care.
LOL So I decided to let her have it.
Posted by: Wild Thing at August 8, 2010 07:06 PM
---
Mark, LOL hahaha
"Sorta like calling the pot black...hmmm was that a shot...ooops again wrong word."
Posted by: Wild Thing at August 8, 2010 07:10 PM
---
BobF., I agree so much. No one can force respect, I guess Michelle thinks she can demand it. LOL She has a lot to learn.
Posted by: Wild Thing at August 8, 2010 07:12 PM
---
SHE is no Laura W. Bush nor Barbara Bush nor Nancy Reagan... By the way, Oprah say's "HELLO!"
Posted by: darthcrUSAderworldtour07 at August 9, 2010 07:55 AM
---
Respect the O'Vomits, hell no, I'll piss in their faces first.
Posted by: Eddie (anti-Obama) at August 9, 2010 11:59 AM
---