« 1st Battalion 9th Marines Network 2010 Reunion | Main | Napolitano: Now With 'enough' Border Resources," Time to Reform" (AMNESTY) »
August 16, 2010
Obama Cuts Medicare Treatment For Cancer Patients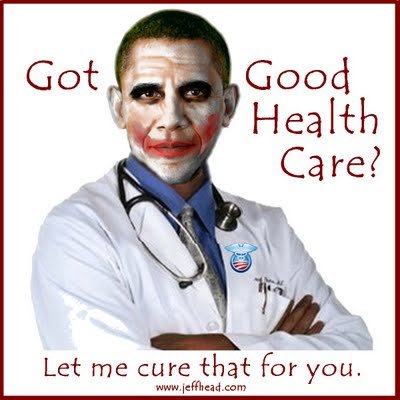 For the first time in history Medicare will not cover an FDA-approved anti-cancer therapy.

Just days after the recess appointment of Donald Berwick, the controversial new head of Medicare and Medicaid, the Ovarian Cancer National Alliance posted the following grim news: for the first time in history, an FDA-approved anti-cancer therapy may not be covered by Medicare.
Provenge, a vaccine to treat the recurrence of prostate cancer, has been approved by the Food and Drug Administration (FDA)… Medicare usually covers the cost of FDA-approved anti-cancer therapies. However, the Centers for Medicare and Medicaid Services (CMS) is still reviewing whether it will cover Provenge, and at what rate.
The CMS statute states that Medicare must cover therapies that are reasonable and necessary, while the FDA is instructed to approve drugs that are safe and effective. Because of the conflicting Federal coverage and approval requirements, there are some non-FDA approved drugs (called off-label drugs) that are paid for by CMS. However, with respect to Provenge, it appears that CMS is arguing that while the treatment is safe and effective, it may not be reasonable and necessary. For the first time, an FDA approved anti-cancer therapy may not be covered by Medicare.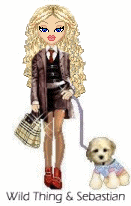 Wild Thing's comment.......
So much for Obama saying that that pre-existing conditions would always be covered. He also said no one would be denied coverage by ObamaCare. What condition will be next that he will say NO to.
Didn't the obama himself say, "I want seniors to know, despite what some have said, these reforms will not cut your guaranteed benefits."
That's what Obama told us, endlessly and repeatedly, for months on end.
Do you mean to say he was lying? NO say it is not so, he would LIE? sheesh

Never forget the women he told he would have had her very elderly mother take a pain pill instead of heart surgery. That is another thing he did that will live forever on the things Obama has done that were beyond disgusting.
Posted by Wild Thing at August 16, 2010 05:49 AM
---
Comments
This is just one of many things that will drastically change if this monster of Obama Care is allowed to become permanent.
As a Medicare recipient, I can tell you that basic services by two of my Physicians are now charged to me, whereas before they were covered.
Most of us who are seniors, live on fixed incomes. The additional burden of these added medical costs, will force many to make adjustments which could include housing costs, food budgets, and other basic expenses. I'm not talking entertainment, trips abroad, and other such costs, I'm talking "Living Expenses".
This is what you get when you have a Congress, that is not covered by the bill, but has their own elite plan covered by us, and cannot take the time to read or debate the bill.
Like Pelosi says. "We have to pass the Bill to see what is in it.", or some such crap.
This is how our Representatives and Senators pay us back for putting them in office.
Posted by: Sean at August 16, 2010 10:24 AM
---
Ha, Death Panels by proxy. I wonder if they are cutting out the Pain meds too. What a rotten sob.
The idiot insurance man who visited me, Oh they're not cutting Medicare, more useful idiots.
Posted by: Mark at August 16, 2010 11:22 AM
---
Sean, thank you for sharing all of that. I appreciate it Sean. I am getting a lot of dental work done right now,and I have noticed with our dental insurance a lot of things they no longer pay for. But the work has to be done, ( old root canals gone bad) so I have no choice.
Posted by: Wild Thing at August 17, 2010 12:31 AM
---
Mark, I can just imagine his visit and with you knowing so much about what has been happening, thinking what a jerk the guy was.
Posted by: Wild Thing at August 17, 2010 12:34 AM
---