« General Petraeus Reloads Rules of Engagement | Main | Spanish Police Close Public Beach Per (Imelda) Michelle Obama Demand »
August 08, 2010
Mayor Bloomberg Sparks Mosque Fray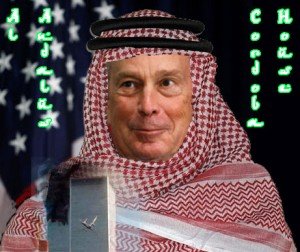 Mayor Sparks Mosque Fray

Mayor Michael Bloomberg said Friday he doesn't know where the organizers of the proposed mosque and Islamic cultural center near Ground Zero are getting their financing—and that he doesn't believe it should be the government's business.
"People say, 'Well, you know, do they have the money? Can they raise the money? Where does it come from?' I don't know," said the mayor, a staunch defender of the proposed center, on his weekly radio show.
"Do you really want every time they pass the basket in your church and you throw a buck in, they run over and say, 'OK, now, you know, where do you come from? Who are your parents? Where did you get this money?' No," he said.
"A handful of people," he concluded, "ought to be ashamed of themselves."
The mayor's comments drew immediate criticism from Republican leaders, including Rep. Pete King of Long Island, the ranking member of the homeland security committee, and former Rep. Rick Lazio, who is running for governor of New York.
The center—planned to rise two blocks from the site of the Sept. 11, 2001, terrorist attacks at the World Trade Center—is projected to cost upwards of $100 million.
"This is different from your average church, your average temple," Mr. King said in an interview. "The $100 million funding should definitely be investigated."
He said the government would be "acting properly" in conducting a civil investigation of the mosque's funding. Asked to explain the basis of the probe, he said key factors include the large amount of money involved and the controversy with its location. "And, thirdly," he said, "the fact that there's been a pattern, especially in the New York metropolitan area, of mosques being sympathetic to terrorism, or at least having a blind eye when it comes to terrorism."
John Esposito, professor of religion and international affairs and Islamic studies at Georgetown University, denounced Mr. King's remarks as irresponsible. "He operates in a context which sort of says these people are potentially guilty until they're proven innocent," he said.
Mr. Lazio said New Yorkers have a right to know the identity of those funding the project. He called on his Democratic opponent, Andrew Cuomo, to launch a probe, which he has so far refused to do.
In a recent interview with The Wall Street Journal, Daisy Khan, a partner in the building and the wife of the cleric leading the effort, said that none of the money has been raised yet for the center. She wouldn't rule out accepting foreign funding, but said the group would be careful about who it took money from.
The organizers have pledged not to accept money from persons with anti-American views or agendas. Generally speaking, there's no legal requirement for a nonprofit, such as this group, to release a donor list.
On Thursday, Rep. Anthony Weiner, a potential 2013 mayoral candidate, sent a letter praising Mr. Bloomberg for the stirring speech he delivered on religious freedom earlier in the week. He also wrote that he hoped there would be a process moving forward where the "other great hallmarks of democracy are respected—transparency and tolerance of all view points."
He declined repeated requests to clarify his position.
Meanwhile, on Friday, a New Hampshire group sued the Metropolitan Transportation Authority in federal court, saying the agency has refused to run its bus advertisement in opposition to the proposed mosque.
The American Freedom Defense Initiative sought to run an ad that said "Why There?" and depicted the Twin Towers burning and a plane headed toward them, according to the lawsuit.
An MTA spokesman said, "No decision has been made on this ad."
.

Unbelievable Censorship: Bloomberg's MTA Refuses to Allow 911 Images
Today we filed a lawsuit against the city of New York. Here is the complaint: PDF file of complaint

The city has refused to run my SIOA "Preservation of Ground Zero" bus campaign.
It seems that Mayor Bloomberg invokes certain freedoms when it serves his 2012 agenda. Doing away with term limits wasn't enough (which is why we are still suffering under his no-salt, no-transfat regime). He is now widening his ayatollah-like power grab to imposing blasphemy laws (Islamic sharia laws) on the secular marketplace. Bloomberg's frenzied Ground Zero mosque push may have inspired Al-Azhar clerics to oppose the Ground Zero Mosque, calling it a "a zionist plot."
To read this absolutely horrible thing happening please go to Atlas Shrugs blog this post she did where she has visuals and also the story of what is happening with an ad they are trying to run. It is an outrage this is happening in AMERICA. ~ Wild Thing
Atlas Shrugs blog post on this.
.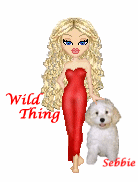 Wild Thing's comment........
This starts at the Whitehouse where the muslim President lives! And Bloomberg and Rep. Anthony Weiner oh my gosh what horrible people!!!!!!!!!!!!
In NYC everything is union built. We shall see if they step up and say no.
This video came from an organization out of Switzerland . It has been put out to educate people and bring awareness. It is simple to follow and very well done. Three surprising things you probably didn't know about Islam.
This subject WILL affect you in the near future, so take the chance to inform yourself now - before it does.
Posted by Wild Thing at August 8, 2010 07:50 AM
---
Comments
Mohammad Atta yelled "ALLAH ACKBAR!" before veering ~AA11~ into the North Tower on 9-011-01 at 0846 hours... 2,996 Americans (and 120 foreigners) died in three states within three hours on 9-11-01... KLM nicknamed this operation
HOLY TUESDAY...
~AA11~ ~UF175~ ~AA77~ ~UF93~ "I LOVE NY?"
The ninth 9-11-01 anniversary is only 34-days away!
Posted by: darthcrUSAderworldtour07 at August 8, 2010 08:09 AM
---
Bloomberg a Jew has he been cloistered to the halocaust and not realize what he's doing. Give these bastards an inch they call it victory.
This what they are doing planting a mosk and calling this battle won.
As Tom says, I blame Bush too for not shutting off all the visa's to the middle east and declaring war on Isam.
This huge trojan horse is now clearly among us and alot of Americans are still asleepl.
Posted by: Mark at August 8, 2010 02:55 PM
---
The purpose of this mosque is so blatantly evident, yet the elite PC crowd disregard the threat. I guess they expect someone else will always be around to pay the price and bail them out of trouble.
I would still like to see a Buddhist temple or Christian church within sight of Mecca.
Posted by: TomR, armed in Texas at August 8, 2010 06:23 PM
---
Darth, thank you so much for posting that.
Posted by: Wild Thing at August 8, 2010 07:14 PM
---
Mark, good one, that is a good way to put it too. Trojan horse is exactly what that Imam is too, the one that is in charge of this mosque to be built. He has nothing good about him when researching him.
Posted by: Wild Thing at August 8, 2010 07:17 PM
---
Tom that would be a great thing to present to them. Tell them if we allow this then we want to see the things at Mecca like you said.
They would have a huge fit about that happening.
Posted by: Wild Thing at August 8, 2010 07:20 PM
---
No they would not have a fit they would simply kill and keep killing. That is what isbackstoping the PC crowd. They do not see anyway for seventh century parasites to operate a modern country and assumme that they will change. However the rewards for Muslims are too exclusive to assume that a Muslim will ever collapse. What Muslim man could hope to marry if he did not controll the wealth produced by others and women had a choice. Seats ofcivillizations have been turned into stinking pest holes all over the world by Islamic rule.
Posted by: Avitar at August 9, 2010 12:31 AM
---