« I Want Your Money ~ Film About Obama | Main | While Obama Preaches Sacrifice, His Family Frolics in Spain »
August 08, 2010
Iraqi forces officially take over from U.S.

BAGHDAD, Aug. 7
UPI
Iraqi security forces officially took over control of combat operations from U.S. military forces Saturday, with the top U.S. commander promising ongoing help.
U.S. Gen. Raymond Odierno and Iraq's defense minister watched as the 4th Brigade of the 2nd Infantry Division passed its responsibilities to the 6th Iraqi Army Division, CNN reported.
"We're still very committed to Iraq," Odierno said.
"I think we've come a long way, having been here through the very bad times, the progress that we made is encouraging; the fact that we're getting down to 50,000 [U.S. troops] -- how we've executed that, I think we've executed that extremely well. I think we're set up now to finish the mission here. But for me it's not final, there is still work that has to be done here by those that are to follow me."
President Barack Obama has directed that the current 64,000-strong U.S. presence be reduced to
50,000 by Sept. 1.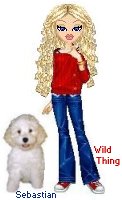 Wild Thing's comment.......
I suppose Obama will keep taking credit for Iraq when that is a complete lie. Actually the credit should go to our troops, and to Bush for doing the surge which made such a huge difference too.
Posted by Wild Thing at August 8, 2010 06:45 AM
---
Comments
Dispense your flares on the last C-5 and C-17 jet transports out of Babylon!
Weren't Biden, Obama and Gore against the surge in Iraq? VP Cheney, where's the OIL you said we would be getting too? Proud to be INDEPENDENT now!!
Posted by: darthcrUSAderworldtour07 at August 8, 2010 08:19 AM
---
See how easy it is to win,just say I quit.. Only
one problem though,you just spit in the face of
the almost 5,000 Kia and the Hundreds of thousands
of WIA and the ones who did 2,3,4 or 5 tours of
duty in Iraq or Afghanistan...As for the oil,I read in Market watch that "China" is getting the lions share of the oil..The need it so they can
send our kid's toxic lead painted toys.
Posted by: Gator at August 8, 2010 11:31 AM
---

I strongly recomend the book "The only thing worth dying for, by Eric Blehm" and then ask
how did things go so wrong!!
Posted by: Gator at August 8, 2010 11:34 AM
---
Is Uh-bama going to take the blame when Iraq goes all pear-shaped?

Posted by: Rick at August 8, 2010 02:26 PM
---
Yeah here comes Iran into Iraq.
They have a habit of spitting on the graves of the fallen, GATOR, they spit on 58,000 plus about 37 years ago.
Posted by: Mark at August 8, 2010 04:23 PM
---
Thank you all for your input.
Gator, thanks for that about the book too.
Posted by: Wild Thing at August 8, 2010 07:58 PM
---