« Obama Hit With Technical Difficulities While Bashing Bush Once AGAIN | Main | Obama's Department of Justice Ditches Patriotic Red White and Blue For Black Background and Check Out The Quote! »
August 31, 2010
Gibbs Tries To Explain Obama's Surge Flip Flop

Gretchen Carlson of FoxNews interviews 0bummer mouthpiece Robert Gibbs about 0bummer's speech tonight regarding the troop withdrawal from Iraq. Things got heated at about the 3 minute mark when she asked him if 0bummer would give President Bush credit for the surge that ultimately changed the course in Iraq... the surge that Senator/Candidate Obama opposed.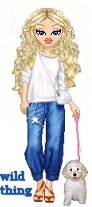 Wild Thing's comment.........

Gretchen was great, and Gibbs was the usual whiney little gigglin' smartass.
Gibbs says—there's no looking back and accuses Fox of playing political games. What a jerk!
Posted by Wild Thing at August 31, 2010 02:20 PM
---
Comments
This whole administration is so full of shit, they have more than Carters little pills.
This twit is just lucky it is not Megyn Kelly doing the evisceration that would be painful.
Posted by: Mark at August 31, 2010 04:31 PM
---
You gotta love watching a lying sneak trapped in the corner of his own deceit and ignorance. Unfortunately, there are far too many intelligently dishonest people in the world that are eager to follow blindly. I can't wait to bury this administration in the cat box.
Posted by: Greg at August 31, 2010 07:06 PM
---
I watched the speech hoping to hear a little credit given to GWB for the Iraq war ending...Nope.. Just that GWB is a great American...HA!
But I guess he didn't say it was all GWB's fault that the economy is...well Yeah he did, at least he didn't blame GWB for the division of our...well yeah he did...Man I fell like I had a smoke enema after watching that speech.
Posted by: Robert at August 31, 2010 09:10 PM
---
He should have said, "I want to thank everyone that didn't listen to me for I would not be able to make this speech tonight. Oh and since I'm feeling the moment, let me say, George--? thank you for letting me bask in the glory of your well-ridden back."
Posted by: Greg at August 31, 2010 09:20 PM
---
Damn good job Gretchen. Although you make it look too easy.
I did not watch the muslim prez. I had a good dinner and did not want to heave it up. I'll catch the highlights of the bullshit speech on the blogs in the morning.
Posted by: TomR, armed in Texas at August 31, 2010 09:42 PM
---
I haven't seen tap dancing like that since the old Fred Astaire and Gene Kelly movies.
A typical Progressive/ Obama Administration response. You ask a question and I will answer with my prepared response, which has nothing to do with your question.
This Administration refuses to acknowledge the contributions of the Military. Everything is about Negotiations, setting up Governments, etc.
If you don't have the Military engage, ahead of time, in actions to create the situation where the negotiations, etc. occur, they don't happen. Simple as that.
Posted by: Sean at September 1, 2010 10:31 AM
---