« Obama Administration Stands By Ground Zero Imam's Attacks On America | Main | OMG Must See Video of Yet Another Reason Why I Am NOT A Democrat! ~ Meet Democrat Chris Young LOL »
August 26, 2010
EVIL Leftist Cusses Out Holocaust Survivor at Rally- Says "He Didn't Learn His Lesson"
A radical leftist cusses out an 82 year-old man at the Ground Zero Rally this past week in New York City. The "progressive" said the Holocaust survivor "obviously didn't learn his lesson."
Question: How does it feel to curse out an old man who is a Holocaust survivor? How does that feel?
Unhinged Progressive: "I have no problem cursing out an unpatriotic, treasonous piece of garbage that wouldn't know the (sacrilegious expletive) Constitution if it hit him in the (expletive) face, OK?"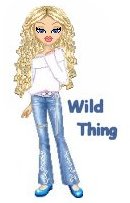 Wild Thing's comment.......
This made me cry. How can people be so evil!!!!
Posted by Wild Thing at August 26, 2010 06:55 AM
---
Comments
It's official... can we call left/libtarded progressives evil ignorant bastards now?
Posted by: Anonymous at August 26, 2010 09:18 AM
---
It seems Mr. Loudmouth didn't learn the lessons of the slaughter of Jews and anyone Hitler believed to be inferior: we must be on watch for the rise of totalitarian powers who seek to destroy freedom and butcher those with whom it disagrees. Islamic sharia is one such evil power. To stand by silently while Islam grows in power within the U.S. is folly. Mr. Loudmouth has no solid arguements to defend his side, therefore he resorts to abusive language and screaming to intimidate an old man...what a class act. Sad, very sad. The old guy gets it...the rise of Islam is like the rise of Hitler's Germany.
Posted by: petesuj at August 26, 2010 09:59 AM
---
Think the old man's response was wonderful. He obviously does not suffer fools.
When I see stuff like this I always wonder how the accuser would have fared under conditions that the accused had actually survived.
My guess is that he wouldn't have made it. Guys like him are almost always looking for someone to bail them out, while not wanting to do anything themselves.
Definitely wouild not want that gutless wonder in a foxhole with me.
Posted by: Sean at August 26, 2010 11:59 AM
---
Although the guy is a punk and a leftist retard. This somewhat encouraging. They are scared to death of Conservatives and it shows. This is not about the mosk they are trying to paint the Conservatives as again, Racists...
But amazing too, how they deny the Mans right to free speech and his right to demonstrate then turn around and claim the Constitution is on their side.
Hypocrites.
Posted by: Mark at August 26, 2010 05:38 PM
---
Anonymous, we sure can, and that is a good name for them too.
Posted by: Wild Thing at August 26, 2010 07:44 PM
---
Pete, well said, we have time to stop it if we can or could before it is completely too late. Unfortunately Islam is already involved in too many of our companies and other things here in America. It should concern every American.
Posted by: Wild Thing at August 26, 2010 07:47 PM
---
Sean, I loved the old guys repsonse too, I agree he stood his ground beautifully.
Posted by: Wild Thing at August 26, 2010 07:48 PM
---
Mark, thanks for pointing that out.
"They are scared to death of Conservatives and it shows."
I agree too they truly are hypocrites.
Posted by: Wild Thing at August 26, 2010 07:51 PM
---