« Steve Emerson – head of the "Investigative Project on Terrorism" Has More Information On Imam Rauf | Main | "I'm Taking Action" Awesome Rant About Obama and The Left by Radio Host Michael Berry »
August 21, 2010
Dems Retreat on Key Socialized Medicine Pitch

When the pdf document opens this is the first thing you see on the page. ~ Wild Thing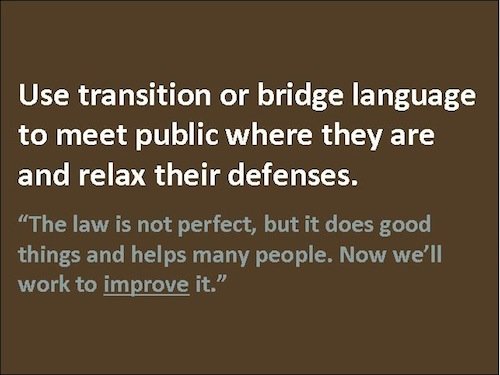 Dems retreat on health care cost pitch

Key White House allies are dramatically shifting their attempts to defend health care legislation, abandoning claims that it will reduce costs and deficit, and instead stressing a promise to "improve it."
The messaging shift was circulated this afternoon on a conference call and PowerPoint presentation organized by FamiliesUSA — one of the central groups in the push for the initial legislation. The call was led by a staffer for the Herndon Alliance, which includes leading labor groups and other health care allies. It was based on polling from three top Democratic pollsters, John Anzalone, Celinda Lake, and Stan Greenberg
HERE IS THE POWERPOINT PRESENTATION......it is a pdf ....it loads quickly just to let you know.
The confidential presentation, available in full here and provided to POLITICO by a source on the call, suggests that Democrats are acknowledging the failure of their predictions that the health care legislation would grow more popular after its passage, as its benefits became clear and rhetoric cooled. Instead, the presentation is designed to win over a skeptical public, and to defend the legislation — and in particular the individual mandate — from a push for repeal.
The presentation concedes that groups typically supportive of Democratic causes — people under 40, non-college educated women, and Hispanic voters — have not been won over by the plan. Indeed, it stresses repeatedly, many are unaware that the legislation has passed, an astonishing shortcoming in the White House's all-out communications effort.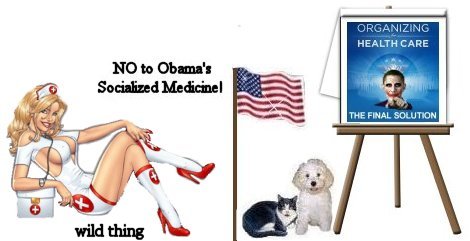 Wild Thing's comment........
REPEAL it - you closed door hypocrites! No American wants your socialism in any way, shape or form! This attempt to change the conversation is nothing more than an alinsky-like attempt to ratchet the march to a socialist state. They want to "lock in" having the monster by moving from a contentious argument to something new, potentially just as contentious, that would take months for the public to digest, getting past the mid-terms
The presentation's final page of "Don'ts" counsels against claiming "the law will reduce costs and deficit."
Every word is a lie from these democrat party monsters.
Every.
Word.
Posted by Wild Thing at August 21, 2010 08:55 AM
---
Comments
More double speak from the professional liars of Congress. They love to write legislation in coded legalese so the average person cannot understand it. Lies, cover ups, double speak, etc. We need term limits for Congress AND staffers. They become professional tyrants and we need to clean the sludge on a frequent basis.
Posted by: TomR, armed in Texas at August 21, 2010 09:36 AM
---
There is a way to "improve" bullshit? Wow! I really did not know.
Grab the dirtbag who thought this one up by his fucking necktie and cinch. When he turns blue, let go.
What in the hell is wrong with these people? Please tell me!
Posted by: Glenn M. Cassel AMH1(AW) USN Retired at August 21, 2010 08:11 PM
---
Why is a nitwit like this allowed to spew this crap. Where the hell is Megyn Kelly to take a couple of rounds out her.
Posted by: Mark at August 21, 2010 09:20 PM
---
Tom, Ditto to all you said.
Glenn, good to see you. I agree so much.

Mark,your right, Megyn Kelly would have taken her down and had fun doing it too. Medyn is sooo good especially when she gets ticked off heh heh.
Posted by: Wild Thing at August 22, 2010 05:08 AM
---