« GOP Rep. Mike Rogers Favors Death Penalty for WikiLeaks Leaker if Convicted of Treason | Main | The Left Pushes START with Blinders On »
August 04, 2010
Assistant Attorney General for the Civil Rights Perez Threatens Sherriff Joe with Lawsuit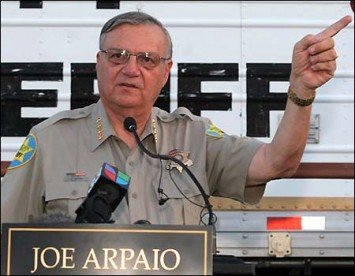 Perez Threatens Sherriff Joe with Lawsuit
Assistant Attorney General for the Civil Rights Division Thomas Perez said the Justice Department will bring a lawsuit against Maricopa County Sheriff Joe Arpaio if he continues to impede a pending civil rights investigation.
In a letter sent to Arpaio's counsel Tuesday, Perez gave the top cop, known as "Sheriff Joe," until Aug. 17 to hand over documents the department requested last year. If Arpaio refuses to comply, Perez said the DOJ "will not hesitate to commence litigation."
Arpaio has said he believes the investigation is politically motivated and has refused to hand over documents until his office received "appropriate assurances" that the DOJ is not improperly coordinating its investigation with the Department of Homeland Security, according to the letter.
The Justice Department's Civil Rights Division launched a probe of the self-proclaimed "America's toughest sheriff" last March to investigate allegations that Arpaio's office engaged in unlawful searches and seizures, discriminatory police conduct and failed to provide language assistance to individuals with limited English proficiency.
After responding to three of the 51 requests for documentation, the sheriff's office cut Justice Department officials off. On July 7, 2009, Arpaio held a press conference announcing he would not cooperate with the investigation, provide additional documents or allow the DOJ further access to county facilities or personnel.
The sheriff's office later submitted a position statement on the operation of Maricopa County jails in June 2010, 15 months after the Justice Department first requested the documents. In the letter Tuesday, Perez said the position statement "falls far short of complying with MCSO's obligation to cooperate with the investigation."
Arpaio has a history of public opposition to federal government probes of his activities, and he commonly holds press conferences and crime sweeps to coincide with and highlight his resistance. For example, Arpaio, a vocal opponent of illegal immigration, marched 220 undocumented inmates wearing chains down a public street in Phoenix last fall.
In the letter, Perez said that Maricopa County and the sheriff's office are contractually obligated to cooperate with the department's investigation because they accept federal funding.
"MCSO's refusal to cooperate fully with the Division's investigation makes it an extreme outlier when compared with other recipients of federal financial assistance, which have uniformly recognized their obligation to cooperate," Perez wrote.

From Michelle Malkin
Assistant Attorney General Thomas E. Perez, took the lead in prepping the legal brief against Arizona. The son of immigrants from the Dominican Republic, Perez is a far Left lawyer and activist who worked for the late mass illegal alien amnesty champion Teddy Kennedy and served in the Clinton administration DOJ. While holding down a key government position there in which he was entrusted to abide by the rule of law, Perez volunteered for Casa de Maryland – a notorious illegal alien advocacy group funded through a combination of taxpayer-subsidized grants and radical liberal philanthropy, including billionaire George Soros's Open Society Institute (not to mention more than $1 million showered on the group by Venezuelan thug Hugo Chavez's regime-owned oil company, CITGO).
Perez rose from Casa de Maryland volunteer to president of the group's board of directors. Under the guise of enhancing the 'multicultural' experience, he crusaded for an ever-expanding set of illegal alien benefits from in-state tuition discounts for illegal alien students to driver's licenses. Casa de Maryland opposes enforcement of deportation orders, has protested post-9/11 coordination of local, state, and national criminal databases, and produced a 'know your rights' propaganda pamphlet for illegal alien depicting federal immigration agents as armed bullies making babies cry."

.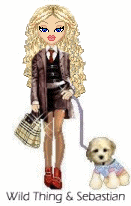 Wild Thing's comment.......

The US government is against it's own people. Obama and his Administration are attacking and trying to overthrow the US Constitution. Obama and his demons from Hell are "domestic enemies", from which the Constitution needs to be protected and defended.


Sheriff Joe should respond by filing a federal complaint against the Attorney General, the President, every member of Congress, and the Justice Department.

They all swore an oath to uphold the Constitution of the United States. In that Constitution the President is required by the weight of that document to protect the states from invasion.

Having not complied, having not been held to standard, Congress having taken no action and the Justice Department having not taken action, the whole lot of them are in violation of their oaths of office, and entirely outside the bounds of our Constitution on this matter.







Posted by Wild Thing at August 4, 2010 05:47 AM
---
Comments
Ah the sweet smell of desperation.

The Feds know that they are skating on thin ice here. This is a clear case of continuing to throw enough crap at the wall in the hope that some of it sticks.

When they mess with Sherrif Joe, they are "messing with the wrong Marine". He has been down this road before and knows the law forward and backward. His refusal to comply, is based upon his knowledge of how the law works, and will not be bullied.

The Justice Department is attmpting to try this case in the court of public opinion. Problem with that is that over 65% of the public is on Joe and the State of Arizona"s side.

Posted by: Sean at August 4, 2010 11:09 AM
---
Sheriff Joe has a $1 Million bounty on his head, placed there by a foreign entity and the Fed's response is to send some pissant illegal alien crusader to try and give him grief about some other crap. I don't think he is impressed, and I know I sure as hell am not impressed!

Posted by: MrHappy at August 4, 2010 11:56 AM
---
Some more Tenth Amendment violation by the obama regime. Sheriff Joe doesn't hesitate to do what he thinks is right. I wish some of our elected Repubs would be half as vocal and determined.

The obama bunch is using Federal funds as a sort of financial blackmail. Money that rightfully belongs to American citizens including those in Arizona.

Posted by: TomR, armed in Texas at August 4, 2010 12:03 PM
---
Now the drug cartels have a bounty on Sherrif Joe and also the Feds are after him. He will survive. He knows what he's doing.

This whole situation in Arizona and the bordering state is ridiculous. We can't secure our borders because an Illegal sitting in the white house thinks it's unfair. Com on November.

Posted by: Mark at August 4, 2010 07:31 PM
---
Sean, LOL love your first sentence and that is what it is too....desperation.


MrHappy, well said!!!!!


Tom, oh I wish that sooooo much. Just thinking about how if like you said, if the Republilcans all, every one of the politicians would be strong like Sheriff Joe, oh wow that would be so fantastic.

Mark, DITTO that, "We can't secure our borders because an Illegal sitting in the white house thinks it's unfair."

Posted by: Wild Thing at August 5, 2010 12:25 AM
---