« Vlad Putin Rides His Harley Into Biker Rally | Main | Chopper Pilot - Army Helicopter Pilot Training Film »
July 26, 2010
WWII POW's Reunite For First Time In 66 Years
WWII POW's Reunite For First Time In 66 Years
EVERETT, Wash.

The last time Dr. Bob Otto and Bill Sutton saw each other, they were soaring above Austria.
That was right before the anti-aircraft guns tore a hole "you could put a washtub through" in the B-24 Liberator, Sutton said.
"We had a few miracles happen to us, and this getting together's one of them, I think," said Otto with a chuckle.
"Living to get here's another one," Sutton wryly replied.
They can joke now, decades removed from the incident that landed both men in Nazi prison camps. Thanks to some persistent relatives, the Internet, and a desire to see each other, Bill and Bob, now in their 90s, reminisce safely in Bob's kitchen, a few recovered pieces of the B-24 sitting on the table.
"It's the best news I've had in 66 years, as far as World War II is concerned," Otto said.
A scrapbook and a box on Otto's wall fill in the blanks. The box has medals, maps, and mementos, such as German cigarettes and a piece of cement from the Stalag Luft IV prison camp.
"I brought them all home from the prisoner-of-war camp," he said, pointing to a spoon attached to the bottom of the display. "This one has the insignia, the Nazi insignia on it."
The final bombing run of the "Texarkana Hussy" happened in 1944. Leaking gas sparked a fire on the wing, which spread into the cabin when the crew started to drop its payload on the target below, said Sutton. Sutton was a waist gunner, and was one of the first to jump from the plane. Otto, the tailgunner, was the last out.
"I crawled out of the turret and there was this fire, like a big inferno, coming down the middle of the plane," Otto said.

Laden with heavy equipment, both men had to tear off flight gear and flak jackets mid-air before they could pull their parachutes open.
"I landed in a tree, and immediately there were people there, civilians," Otto said, "and they got me and rushed me downtown to the jail... and all the other guys were there except Bill, and the two guys that got killed on the plane."
Bill Sutton managed to elude capture for a week with just a compass, a map, and a chocolate bar.
"I was going for Yugoslavia," he said. "Seven days, hadn't had anything to eat."
When he passed by a group of kids camping, one got on a bike ahead of him, he said.
"Four civilians met me on the road, turned me around," Sutton said. He remembers one friendly Austrian woman who fed him before he was taken into custody.
"She got me a glass of milk and a cinnamon bun," he said. "And man, that was good. When I was done she made sure there were no crumbs left on me so the Germans wouldn't see it."
Otto, meanwhile, was questioned and shipped north to the prison camp in a truck that was standing room only for several days.
"They had German shepherd dogs that took care of us if we got behind, so we all had to try and keep up," Otto said.
At the camp, "they didn't treat us bad," he said. "Fortunately we had one guard that had been an American citizen and he went back to Germany and they put him in the army, so he could speak English... We maneuvered him with candy bars and cigarettes to get things."
"We didn't eat very much. mostly some soup, maybe some cabbage in it," Otto said. Sutton said he lost more than 70 pounds during his capture.
Overseas telegrams told both men's family they'd been taken prisoners-of-war, but neither Otto nor Sutton knew if the other was alive.
Turns out, for a year, they were in separate compounds of the same camp. Both even marched 500 miles in a trek that killed 25 percent of their fellow captives.
"Started in February, 1945," Otto said. "That was the winter of the Battle of the Bulge, one of the coldest and snowiest winters they ever had."
"I marched for 70 days, the group I was in... we slept in barns... and when there were no barns, we slept outside," he added.
The march ended at another prison camp. But they were only there about a week when freedom came around the corner.
"We woke up one morning and all the guards were gone, the gates were open, and the guards had disappeared," Otto said. "So we knew something was happening and pretty soon we heard those old tanks roaring down the road, and we were happy to see those British [soldiers]."
Both men would get Distinguished Flying Crosses for finishing the bombing mission, POW medals for their experience. Otto would get a Purple Heart for burns he suffered as he escaped the B-24.
And both men went on with their lives -- Otto in Idaho, Sutton in Georgia. They made periodic searches for each other through the years, but never could find one another.
Otto eventually moved to Washington, working as a veterinarian, a pastor, even a politician.
One day, "my grandson was looking on Google, and... saw Bob's name and address, and my daughter-in-law called that number... and she got Bob on the phone," Sutton said.
Sutton immediately began making plans since "I'm getting to where I can't travel," he said. The reunion took place at Otto's home in a retirement community in Everett.
"You just can't describe, I'm glad to see him," Sutton said, choking up, and then under his breath, "Lord, glad to see him."
Otto said the reunion is also so his kids and grandchildren can understand what they went through. Otto has written a book about his experience called "A Walk With God: From Rural Idaho to a Nazi POW Camp and Back. "
"I think it's something they needed to know about," he said. "Young people don't know about World War II anymore. That's the only way they're going to know the truth, is if the people tell them, the people who were there."
Brothers in arms. Lost in capture. Reunited at last.

.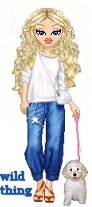 Wild Thing's comment.......
I think they should name a plane be named the "Texarkana Hussy".
God bless these warriors.
Posted by Wild Thing at July 26, 2010 07:50 AM
---
Comments
Thanks for making the time to write your book, Dr. Otto.
I'll be looking for it. Wish more would chronicle and do the same.
May you both continue long and productive lives.
Good story, good post.
Posted by: Carlos at July 26, 2010 11:29 AM
---
Posted by: Jim at July 26, 2010 03:05 PM
---
Wow an amazing story. I read where they marched the Concentration Camps east as the Allies got closer I didn't know the POW's got the same treatment.
I wonder what these two would say about out troops having to read a prisoner "his Rights" before capture. They'd probably tell obama to go to hell.
Posted by: Mark at July 26, 2010 06:06 PM
---
Carlos, that was beautifully said.
Posted by: Wild Thing at July 26, 2010 11:44 PM
---
Jim, I agree, I love stories like this.
Posted by: Wild Thing at July 26, 2010 11:48 PM
---
Mark, that was great, heh heh yes I can see these two men saying exactly that.
Posted by: Wild Thing at July 26, 2010 11:50 PM
---