« The Anti Obama Mobile | Main | Penis Pumps for Illegal Aliens–Guess Who Paid? »
July 18, 2010
Obama's Dog Flies to Vacation on Separate Jet ~ Poor Bo Stuck With This Horrid Family!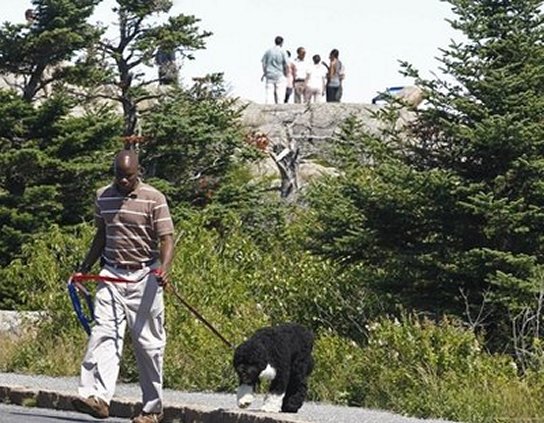 In this photo taken Friday, July 16, 2010, Bo, the presidential dog, is seen with an aide as President Barack Obama, first lady Michelle Obama, daughters Malia and Sasha, seen above rear, visit Cadillac Mountain in Acadia National Park, Bar Harbor, Maine
And then they can't even be bothered with Bo when they (the taxpayers, actually) fly him up for their vacation.
Poor Bo the dog for having to be a part of this vile family!!!

The president was the first to walk onto the tarmac, dressed casually in a pale blue Oxford shirt and khakis. A few minutes later, the first lady, dressed in black capris, a tank-top and sandals, walked onto the runway. Shortly afterward, Malia and Sasha joined their parents.
Baldacci and his wife, Karen, presented the family with gift bags full of Maine-made goodies, including baskets made by the Passamaquoddy Tribe, popcorn from Little Lad's Bakery in East Corinth, iconic L.L. Bean bags, University of Maine ice hockey hats, and an assortment of other Maine foods and books.
Karen Baldacci said the bags for Malia and Sasha contained one loon toy and one chickadee toy that sound their natural calls.
Arriving in a small jet before the Obamas was the first dog, Bo, a Portuguese water dog given as a present by the late U.S. Sen Ted Kennedy, D-Mass.; and the president's personal aide Reggie Love, who chatted with Baldacci.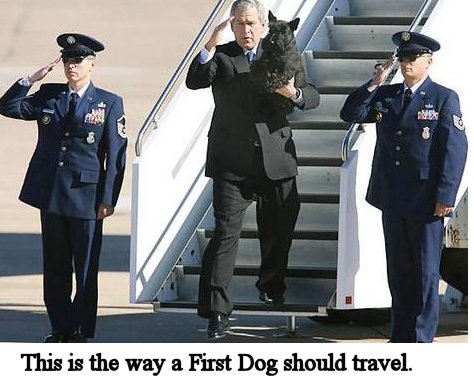 .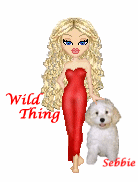 Wild Thing's comment........

Obama sure is addicted to spending OUR tax dollars. I wish there was some way to BAN him from being able to spend one more penny from any of us. Heck even better ban him from our country would be even better.
Bo needs a family that LOVES and wants him as a DOG not Political Toy!
Just my guess,the reason they don't travel with the dog is, again, due to his being Muslim. Muslims see dogs as unclean, vile, worthy of death so they don't want to 'defile' Airforce One by bringing Bo aboard.
Two things happening here, our tax dollars used to throw away on a flight that was not necessary. Bo could so easily have flown with the them there is plenty of room. Then there is the fact that I really see no love from this family for their dog.
But Obama doesn't care what any of us think.
He has every intention of stealing the next two elections — certainly the 2012 election.

....Thank you Mark for sending this to me.

Mark
3rd Mar.Div. 1st Battalion 9th Marine Regiment
1/9 Marines aka The Walking Dead
VN 66-67


Posted by Wild Thing at July 18, 2010 06:49 AM
---
Comments
Nothing is too good for our King obama. Yes, the dog animal must not dirty our King. Now if it was a goat, donkey or camel it would ride on AF One for our King's sexual pleasure.
Posted by: TomR,armed in Texas at July 18, 2010 01:18 PM
---
Obviously nobody in that demented family pays any attention to the dog. He's all for show anyway. Wheres the SPCA when you need them most. They can leave Bo at the white house and take the other 4.
Posted by: Mark at July 18, 2010 05:26 PM
---
Tom, LOL haahhaa goood one. Yes that he would give the OK to.
Posted by: Wild Thing at July 18, 2010 05:43 PM
---
Posted by: Wild Thing at July 18, 2010 05:45 PM
---