« Horrible Barbara Boxer Equates Serving In Military With Serving In Congress | Main | House Passes War Funding »
July 28, 2010
Obama Family To Take 3 Vacations In August

In January 2009, before he signed his failed $787 billion stimulus bill into law, Barack Obama lectured America saying, "Everyone must sacrifice for the greater good… Everyone must have some skin in the game."

The White House announced this week that the Obama Family has three vacations planned for August. Michelle and daughter Sasha will travel to the coast of Spain next week with close family friends. Later in the month the First Family will vacation in Florida before their 10 day vacation in the upscale northeastern resort island of Martha's Vineyard.
The vacations were announced after the president told the media this past weekend:

Obama: My Family Finances Have Suffered, Too

Obama says he can relate to the plight of Americans striving in the struggling economy to pay bills while saving for their kids' education.

He says he and first lady Michelle Obama took a hit like everybody else when the economy nearly collapsed, telling ABC that a college fund for daughters Malia and Sasha has gone "up and down" with the stock market.


Obama says the first couple is "not that far removed from what most Americans are going through." He tells the network "it was just a few years ago that we had high credit card balances, we had two kids, thinking about college. We had our own retirement accounts, wondering if we were going to be able to get enough assets in there."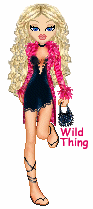 Wild Thing's comment........
The ole "do as I say but not as I do" BS. How about a permanent vacation for Barack and Michelle in jail.
Posted by Wild Thing at July 28, 2010 05:40 AM
---
Comments
Must be nice when your boss is paying for 3 vacations in one month, how does this square with everyone scraping by from day to day.
He can relate to us. how? Nobody seems to be able to relate to him. Yet he says everyone should sacrifice for the good of everyone else...The Soviets had a similar system, millions of peasants or "Kulaks" they were exterminated by law for the good of the majority...when he talks about sacrificing for the good of something I wonder when Conservatives will be persecuted for the good of society or obama's Collective.
Posted by: Mark at July 28, 2010 12:03 PM
---