« George Will Calls NAACP Resolution " Left-wing McCarthyism " ~ Nope More Like Alinsky | Main | Michele Bachmann Starts House Tea Party Caucus »
July 19, 2010
Obama and Admiral Allen Orders Well Opened, BP Says It Will Keep Well Closed
.
Admiral Allen Orders Well Opened, BP Says It Will Keep Well Closed

BP will keep the cap closed until it fears the well is at risk, Operations Chief Doug Suttles said in a conference call this morning.
This contradicts orders from Admiral Allen to open the well and begin siphoning oil -- to avoid a possible pressure-buildup.
So who's behind the wheel? And is BP about to take a huge risk?
PREVIOUSLY: Admiral Allen has ordered BP to open the containment cap that they finally closed last Thursday, according to Bloomberg. BP will return to siphoning oil from the well, capturing more than ever before.
While changing equipment, oil will leak unimpeded into the Gulf.
But what's most worrying are signs of ongoing uncertainty about well integrity. Opening the well is a precaution against an apocalyptic ocean floor collapse:
Allowing oil to flow from the well will make the final kill procedure easier and safer, as it will lower the pressure in the reservoir and make any potential hidden leaks less risky, [Houston professor] Van Nieuwenhuise said.
In other words, the final relief well procedure will NOT be a cakewalk.
.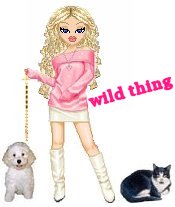 Wild Thing's comment.......

Disconcerting to say the least.
I don't get it, but we do know one thing for sure. The plan from 1600 Penn. Ave. is to destroy and nationalize the oil companies like all Commies do. He started with Banking, then Auto, now Oil. TRAITORS!
If the sea floor collapses, it's Katie bar the door time. This reservoir is enormous. Some say the 2nd largest in the world.
Posted by Wild Thing at July 19, 2010 06:47 AM
---