« An American Hero LTC(R) Allen West– "NAACP a Political Hack Job Group" | Main | Democrat Voter Fraud is Far More Widespread Than You Think »
July 17, 2010
Napolitano Offers To Help Put Stop To Illegal Border Crossings — in Saudi Arabia

Napolitano offers to help put stop to illegal border crossings — in Saudi Arabia (Not Arizona)

ABU DHABI
The United States government, which has difficulty controlling its own borders, has agreed to help Saudi Arabia secure its dangerous border areas near Yemen.
"It is a very rough border, very difficult to protect from illegal crossings," U.S. Homeland Security Secretary Janet Napolitano said.
In late May, Ms. Napolitano met Saudi leaders to discuss a range of security programs, including training, joint exercises, intelligence and arms sales. Officials said both the Americans and Saudis agreed that the Iranian-backed Shi'ite insurgency from Yemen was the leading threat to Riyad.

Officials said Riyad and Washington were expanding cooperation in protecting the kingdom's borders from insurgents and smugglers, Middle East Newsline reported. They said the biggest threat was the Shi'ite insurgency in neighboring Yemen, which shares a 1,600-kilometer border with Saudi Arabia.

Officials acknowledged that thousands of Yemenis were infiltrating Saudi Arabia despite recent border security measures. They said many of the Yemeni infiltrators were smugglers.
"So many of our discussions were about how to protect a very tough, geological, topographical border from illegal crossings," Ms. Napolitano said during a visit to the Saudi kingdom on May 31.
Officials said Saudi Arabia and the United States were also expanding their intelligence exchange. They said the expansion began during the Yemeni Shi'ite war in southern Saudi Arabia in November 2009, which included the capture of two Saudi towns.
"We all share a concern about terrorist activity emanating from Yemen," Ms. Napolitano said. "Actions of the U.S. in Yemen are with the consent, cooperation of the government of Yemen."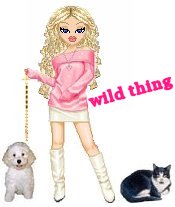 Wild Thing's comment.......

Nappy is going to help them? The Saudi's are so screwed. LOL
Well we all know it is just like our illegal problem and the Yemenis are only sneaking into Saudi for jobs and economic opportunity oh and obamacare - surely the Saudis are not profiling.
Earth to Janet, HOMELAND Security is just that, for our homeland.
Posted by Wild Thing at July 17, 2010 03:48 AM
---
Comments
There's got to be something else going on here. The Saudi's know as well as every American that our borders is a Sieve, and the influx of Mexicans is overwhelming, so how are we going to help them we can't even control our own border. The Saudi's are mooslems but they're not stupid. The Saudi's would be better off hiring the 'Keystone' Cops they'd accomplish as much as Napolitano.
One thing for sure the Saudi's are not going to give their Illegals anything except the looped end of a rope.
Posted by: Mark at July 17, 2010 08:40 AM
---
The Saudis have an advantage over us. They can make border crossing a lethal danger. The purpose of this deal between the US and Saudi is just to transfer some technology to the Saudis at our expense.
Arizona has some top notch sheriffs. These guys are elected to office so you know how a lot of Arizonians think. However, I wonder when they will get rid of John McCain.
Posted by: TomR,armed in Texas at July 17, 2010 11:03 AM
---
Posted by: Bob A at July 17, 2010 03:03 PM
---
Thanks all of you so much.
BobA., thanks for the links.
Posted by: Wild Thing at July 18, 2010 03:31 AM
---