« Obama and Supreme Court May Be On Collision Course | Main | Singer Ash Soular That Recorded "Obamanation" Receives Death Threats »
July 06, 2010
Mexico's Drug War Heats up Near Arizona Border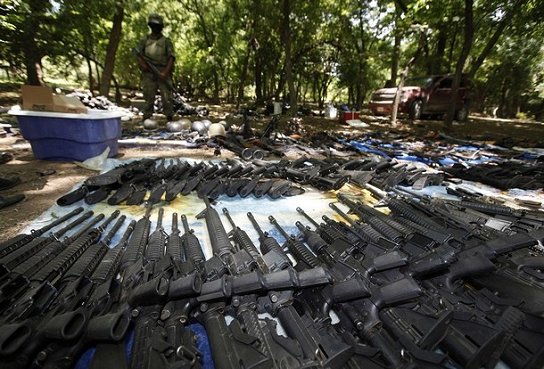 This PAGE is a MUST See!!!!..... please CLICK Here to see more photos!!
You can read the personal write up there as well and also scroll down to see the photos.
A PRIME example of why we MUST support our neighbors in Arizona, and bolster the Texan border.

.
Mexico's Drug War Heats up Near Arizona Border

Very few residents dare to drive on one of the roads out of this watering-hole for migrants, fearing they will be stopped at gunpoint. They worry they will be told to turn around after their gas tanks are drained or, worse, be kidnapped or killed.
A shootout that left 21 people dead and six wounded on the road last week is the most gruesome sign that a relatively tranquil pocket of northern Mexico is quickly turning into a hotbed of drug-fueled violence on Arizona's doorstep. The violence in recent months is grist for supporters of the state's tough new law against illegal immigration, who are eager to portray the border as a lawless battlefield of smugglers both of drugs and humans.
Nogales, the main city in the region, which shares a border with the Arizona city of the same name, has had 131 murders so far this year, nearly surpassing 135 for all of 2009, according to a tally by the newspaper Diario de Sonora. That includes two heads found Thursday stuffed side by side between the bars of a cemetery fence.
The carnage still pales compared to other Mexican border cities, most notably Ciudad Juarez, which lies across from El Paso, Texas, which had 2,600 murders last year. But the increase shows that some small cattle-grazing towns near Nogales are now in the grip of drug traffickers who terrorize residents.
The violence is concentrated in a few villages in the mountainous desert area of Rio Altar, which, until recently, drew tourists for its handsome churches, its river, a tilapia-filled lake and cooler temperatures. The roads wind through mountains of mesquite trees and saguaro cactus.
That's where Thursday's pre-dawn shootout occurred, just 12 miles (19 kilometers) south of the border, on a deserted stretch between the villages of Tubutama and Saric. Eight vehicles and numerous weapons were found in what authorities described as a confrontation between rival gangs competing for drug and immigration routes into the U.S.
The windows and panels of some vehicles were painted with X's in white shoe polish, said Fernando Pompa, a police officer in Altar who visited the scene. Bullet casings littered the pavement.
The territory is disputed between Joaquin "El Chapo" Guzman, who heads the Sinaloa cartel, and the Beltran Leyva cartel, whose leader, Arturo Beltran Leyva, was killed in a shootout last December with Mexican marines in Cuernavaca, south of Mexico City.
Locals trace the wave of violence to the arrest in February of Jose Vazquez Villagrana, nicknamed "El Jaibil," or "The Wild Boar." Vazquez, reported to be an ally of Guzman, was captured by federal police in the nearby town of Santa Ana.
Many people have fled in the last few months, said one resident whose family has longtime roots in a village near the shootings. He asked that his only his first name, Luis, be published because he fears for his safety. His relatives abandoned their homes this spring to join him in a larger city where he lives.
"This began like a cancer in the finger and now it is spreading to other parts of the body," he said. "There comes a time when the government has absolutely no control."
Luis said schools closed early this year without explanation. Soft-drink vendors and electricity meter readers refuse to come.
Tubutama, a village of about 1,500 people with no hotel, restaurant or gas station, canceled its annual town fair last month for the first time in memory. The move came after the town's comptroller and director of public works were murdered.
Journalists who cover the small villages stopped visiting several months ago, saying it is too dangerous.
"If no one puts a stop to this, these will become ghost towns," said Jose Martin Mayoral, editor of Diario del Desierto, the newspaper in Caborca.
Despite its small size, many motorists used to pass through Tubutama because it is a hub for local roads. Now they drive longer distances on a toll road.
"It's very dangerous," said Alvaro Celaya, 57, a taxi driver in Altar, which sits just outside the danger zone. "No one will take you there anymore."
Altar, a town of about 10,000 people with a yellow-domed Roman Catholic church in its central square, has been spared the violence but is only about 15 miles (24 kilometers) from Tubutama. The town's economy was booming a few years ago with taxi drivers, restaurants and lodging houses that catered to migrants preparing to cross the U.S. border illegally in the Arizona desert.
Now, a scarcity of jobs because of the U.S. economic downturn is keeping illegal immigrants away, causing Altar to fall on hard times as well.
Ana Maria Velasquez, who volunteers at the church, said there used to be 50 candles on an altar to the Virgin of Guadalupe, each left by a migrant as a good-luck ritual before crossing the border. On Sunday, there was only one.
"The migrants sustained this town," said Velasquez, 29. "Now that the flow is down, we're very bad off economically."
On many afternoons, Altar police set up checkpoints to warn residents on the road to Tubutama that it is a risky trip, said Pompa, the police officer.
More than 23,000 people have been killed in Mexico's drug violence since President Felipe Calderon launched an all-out offensive on cartels in 2006.
Despite its proximity to Arizona, the increase in drug-fueled violence in this region has not spilled across the border — nor has it in El Paso or San Diego, across from Tijuana, Mexico.
Tony Estrada, the sheriff of Santa Cruz County, Arizona, said last week's shootout unnerved some people in his jurisdiction, which includes Nogales, Arizona.
"They don't want this happening in their backyard," he said. Everyone is just kind of on alert and watchful of what happened over there and hoping the violence will stop."
Estrada, echoing the view of many in Mexico's Rio Altar area, believes the violence will continue until one cartel assumes control or the warring factions broker a truce.
"These groups are battling for this area and you know it's going to continue," he said. "There's going to be retaliation for this."

.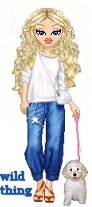 Wild Thing's comment........
But..the border's the safest it's been in 20 years!! Obama said so!
This could just as easily happened 12miles north of the AZ border.. where the Feds have posted their signs warning Americans that they enter at their own peril.. thanks for doing your JOB, Obama.....NOT. He looks at every gang member coming in as a future VOTER.

....Thank you Mark for sending this to me.


Mark
3rd Mar.Div. 1st Battalion 9th Marine Regiment
1/9 Marines aka The Walking Dead
VN 66-67


Posted by Wild Thing at July 6, 2010 04:49 AM
---
Comments
The idiot Incompetano says the Border is secure. Another Second Hander, as coined by Ayn Rand. Who neither knows what she's doing and has no desire to learn anything about the real problem. She's not only incompetant she's is a "glittering jewel colossal ignorance" this of course paralles the rest of the bunch their. They're great with theoretical problems but when a real decision has to be made, they are totally lost.
When you look at that cache of Arms there is a real problem on the border. And its headed this way.
Posted by: Mark at July 6, 2010 10:57 AM
---
And this is the country my daughter's going to with some cockamayme church group with my granddaughters. What sane person would do something like this. For their warm fuzzy feel good deed of the month. this is nuts. Ha...and she says I'm the one who's crazy.
Posted by: Mark at July 6, 2010 04:28 PM
---
Mark, thanks for looking at the photos. I was shocked at them because I only thought of them
having guns, like a normal kind if I am expressing that right. But to have the kind of guns etc. in those photos sure shows backing from some terrifying outside source too.

I agree Mark, this is not just at the border, it is headed further into our country, spreading more and more. That makes it even worse how Obama has sided with the illegals against law abiding citizens.

Yikes, I will pray for your daughter and her church group to be safe. I hope those going with them are sharp and aware at all times. No you are not the one that's nuts. haaha They are very misguided to think it is safe for one thing.
Posted by: Wild Thing at July 6, 2010 07:15 PM
---