« "14 Weeks" Awesome Ad From Republican Governors Association | Main | Pelosi Blocks Oil Spill Investigation~ Like I Said LOOK Into Obama and Enviros! »
July 31, 2010
Mexico: Prison Guards In Durango Let Killers Out, Lent Guns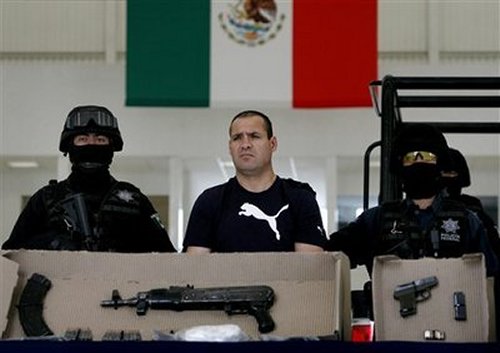 Mexico: Prison guards in Durango let killers out, lent guns

MEXICO CITY

Guards and officials at a prison in northern Mexico allegedly let inmates out, lent them guns and sent them off in official vehicles to carry out drug-related killings, including the massacre of 17 people last week, prosecutors said Sunday.

After carrying out the killings the inmates would return to their cells, the Attorney General's Office said in a revelation that was shocking even for a country wearied by years of drug violence and corruption.
"According to witnesses, the inmates were allowed to leave with authorization of the prison director ... to carry out instructions for revenge attacks using official vehicles and using guards' weapons for executions," office spokesman Ricardo Najera said at a news conference.
The director of the prison in Gomez Palacio in Durango state and three other officials were placed under a form of house arrest pending further investigation. No charges have yet been filed.
Prosecutors said the prison-based hit squad is suspected in three mass shootings, including the July 18 attack on a party in the city of Torreon, which is near Gomez Palacio. In that incident, gunmen fired indiscriminately into a crowd of mainly young people in a rented hall, killing 17 people, including women.
Police found more than 120 bullet casings at the scene, and Najera said tests matched those casings to four assault rifles assigned to guards at the prison.
Similar ballistics tests linked the guns to earlier killings at two bars in Torreon, the capital of northern Coahuila state, he said. At least 16 people were killed in those attacks on Feb. 1 and May 15, local media reported.
Najera blamed the killings on disputes between rival drug cartels. "Unfortunately, the criminals also carried out cowardly killings of innocent civilians, only to return to their cells," he said.
Coahuila and neighboring Durango are among several northern states that have seen a spike in drug-related violence that authorities attribute to a fight between the Gulf cartel and its former enforcers, known as the Zetas.
Mexico has long had a problem with investigating crimes, catching criminals and convicting people. Reports estimate less than 2 percent of crimes in Mexico result in prison sentences. But Sunday's revelation suggests that even putting cartel gunmen in prison may not prevent them from continuing to commit crimes.
Interior Secretary Francisco Blake said the revelation "can only be seen as a wake-up call for authorities to address, once again, the state of deterioration in many local law enforcement institutions ... we cannot allow this kind of thing to happen again."
Also Sunday, Mexican federal police announced the arrest of an alleged leading member of a drug gang blamed in recent killings and a car-bombing in the violence-ridden border city of Ciudad Juarez, across from El Paso, Texas.
Police described Luis Vazquez Barragan, 39, as a top member of La Linea gang, the enforcement arm of the Juarez cartel, saying he received orders directly from cartel boss Vicente Carrillo Fuentes.
Vazquez Barragan allegedly organized payments, moved drugs and oversaw a system of safe houses in and around Ciudad Juarez.
Police said he held the same rank as fugitive gang leader Juan Pablo Ledezma, though Vazquez Barragan is not named on reward or most-wanted lists published by the Attorney General's Office, as Ledezma is.
La Linea has been blamed for a car bomb that killed three people July 15 in Ciudad Juarez and for two separate shootings March 13 that killed a U.S. consular employee and two other people connected to the consulate.
Police did not say when they caught Vazquez Barragan, but he was allegedly in possession of about a half-kilogram (pound) of cocaine and two guns.
His arrest led to a raid on a safe house where authorities detained four suspects and freed a kidnap victim.
Also Sunday, the Attorney General's Office said soldiers on patrol in Ciudad Madero in the border state of Tamaulipas seized an arsenal of about three dozen guns, 17 grenades and thousands of bullets in a house.
Elsewhere in Tamaulipas, police and prosecutors raided a lot full of truck-pulled tankers in the border city of Reynosa and seized two loaded with oil of a type sometimes stolen from the pipelines of the state-owned Petroleos Mexicanos. Nore than a dozen other tankers and freight containers were also seized.
Mexican drug cartels have allegedly become involved in increasingly sophisticated thefts of fuel and oil from Mexico's pipelines.
In the Pacific coast state of Guerrero, authorities reported Sunday they had found the bullet-ridden bodies of six men dumped in various locations, including three in or around the resort of Acapulco. Two of the dead men were identified as people kidnapped earlier in the month.

CNN report on the same:
Mexican officials: Prison inmates released to commit killings
Top officials in Mexico said Sunday that authorities at a prison released and armed several inmates to attack a group of people during a birthday celebration last week in a killing spree that left 17 dead.
Ricardo Najera, a spokesman for Mexico's Interior Ministry said authorities allowed a group of inmates to leave the Cereso prison in Gomez Palacio, in Mexico's Durango state, in police vehicles to launch an attack on revelers at a farm in Torreon in the neighboring state of Coahuila.
"The delinquents were committing their executions as part of a debt-settling scheme against members of rivaling groups from organized crime," Najera said Sunday of the July 18 attack.
"Unfortunately, in these executions, these delinquents also cowardly murdered innocent civilians," he said, adding that the inmates returned to the prison after the attack.
Four top Cereso Gomez Palacio prison workers — including the prison's director — were named as suspects in the investigation, Najera said.
Mexico's interior minister, Francisco Blake, said Sunday that the Gomez Palacio prison incident sheds light on Mexico's tenuous security and the "deteriorating state" of Mexico's local law enforcement.
"Today, it is evident that the Mexican state is facing an enormous challenge in security," said Blake. He asked local authorities to monitor "the presumed complicity of local authorities" with criminal elements.
According to the U.S. State Department, many of the narcotics-related attacks in Mexico have occurred in the northern border region. ( snipet )
.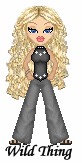 Wild Thing's comment.......
If we don't control our borders, we'll have incidents like this over here.

.... Thank you Jim for sending this to me.
Posted by Wild Thing at July 31, 2010 03:47 AM
---
Comments
Mexico is coming apart. Corruption has always been a cornerstone of Mexico's culture. Now the situation is as bad as it has been since Mexico's last revolution in 1910-1920.
America needs to seal our borders. The corruption is crossing our border with both criminals and refugees from the violence. The last thing we need to do is grant amnesty(citizenship) to the criminals that cross into the States.
Posted by: TomR, armed in Texas at July 31, 2010 11:34 AM
---
Many times the only difference between Mexican authorities and the drug cartels is the clothing they're wearing at the moment.
Posted by: BobF at July 31, 2010 03:09 PM
---
And we should listen to Calderon on what laws he likes and dislikes. This moron can't even take care of his own country, he should stay the hell home.
This is the country both Bush and obastard wants as our friend, unbelievable.
Posted by: Mark at July 31, 2010 05:18 PM
---
Tom, I think so too. I don't rememeber it being like this in Mexico ever. I am glad I got to go there when it was safe. I would not step foot in Mexico now, not until they get their act together and make it safe for Americans.
Posted by: Wild Thing at August 1, 2010 01:33 AM
---
BobF., that is such a good point, and it really has come to that.
Posted by: Wild Thing at August 1, 2010 01:38 AM
---
Mark, soooooo true, that really gets me how we are being bossed around by Calderon. sheesh
Posted by: Wild Thing at August 1, 2010 01:40 AM
---