« Lawyer Who Defended 'American Taliban' Now Heads DOJ Suit Against Arizona | Main | Sarah Palin Releases "Mama Grizzlies" Internet Ad »
July 09, 2010
Marine Killed While Rescuing Hurt Comrade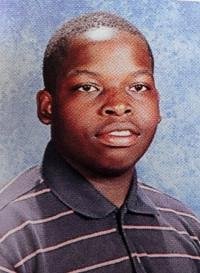 Marine Killed While Rescuing Hurt Comrade

FORT COLLINS, Colo.

When Stacia Harris worried about her husband fighting in Afghanistan, he would remind her that the Marines never leave anyone behind. So she's not surprised he made the ultimate sacrifice.
Cpl. Larry Harris Jr., 24, was killed while carrying a wounded comrade to safety.
"He wouldn't have been OK without his junior Marines coming home," Stacia Harris told AOL News in a telephone interview today from her parents' home in the Denver suburb of Parker.
Two squads were on patrol July 1 in the southern Afghanistan province of Helmand, a Taliban stronghold, when Lance Cpl. Jake Henry was shot in the leg. Harris, a squad leader, was carrying Henry to safety when he tripped a roadside bomb, taking the brunt of it, said Ralph Montgomery, Harris' father-in-law.
"Larry threw my brother out of the way" during the explosion, Lacie Poley said in a phone interview from Casper, Wyo. She said others in the squad had told them of Harris' quick action.
Henry, 21, is in Germany undergoing a sixth surgery tonight to repair the gunshot wound to his leg and shrapnel injuries to his leg, hand and back, Poley said.
For Stacia Harris, her husband's act of heroism was part of his character. In addition to the Purple Heart he was awarded posthumously, he had also received the Navy and Marine Corps Achievement Medal -- for helping civilians involved in a serious car accident near Camp Pendleton, Calif., where he had been based.
"He always put someone else before himself," she recalled.
His deployment to Afghanistan was Harris' second tour, having previously served in Iraq. Had he not re-enlisted he would have been home two months ago.
"He loved that he was in the infantry. He loved that he was on the front line," his widow said. "He loved, loved, loved the Marine Corps."
Harris had also received a Combat Action Ribbon, a National Defense Service Medal, the Afghanistan Campaign Medal, the Iraq Campaign Medal, the Global War on Terrorism Medal and the sea Service Deployment Ribbon.
Speaking via his sister's cell phone from the hospital in Germany, Henry said that Harris had high expectations for his squad, but taught him to be a better Marine.
"He was a really, really good friend; a great brother, a mentor, and I really miss him," an emotional Henry said via his sister. "He was a great guy all around."
Henry is scheduled to be transferred to Bethesda, Md., this week for more treatment, before being allowed to return to Wyoming. He is expected to make a full recovery, Poley said.
When Stacia Harris felt unsettled about her husband's service, he would tell her, "If it's God's will, I'll be home, and if it's my purpose to give my life for my country, it's going to be OK and you'll be fine," she recalled.
Harris, who played high school football and ran track and field, also loved to dance, especially to Michael Jackson. He and some friends had a hip-hop group, 2 Real 4 Da Mind, that performed in Boulder, where he attended high school.
But mostly, friends and family remembered him as someone who was confident and determined and made those around him laugh.
"He was so full of life and light and always the center of attention. Everyone was always fighting over who got to sit by Larry," his widow recalled.
For Stacia Harris, a 22-year-old Yale graduate, the future is uncertain. The couple, who had known each other since middle school, wed in March. Harris was deployed April 22.
Although Harris had several more months in Afghanistan, he would talk with his wife of their plans when he returned. They were going to move to California to be near Camp Pendleton.
Stacia Harris last spoke with her husband in the week before his death.
"He called me to let me know he had decided what his first meal would be when he got home," she said. "He wanted steak and mashed potatoes and asparagus. And he said, 'We can even have a bottle of wine if you want. I think we'll have a reason to celebrate.' "

Harris was the 10th Marine from the 1st Marine Expeditionary Force to be killed in Afghanistan in the past two months.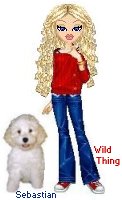 Wild Thing's comment.......
Prayers for his family. Our country is fortunate to be blessed with warriors like this. I pray too that they know how much they are appreciated.

....Thank you Mark for sending this to me.

Mark
3rd Mar.Div. 1st Battalion 9th Marine Regiment
1/9 Marines aka The Walking Dead
VN 66-67


Posted by Wild Thing at July 9, 2010 06:48 AM
---
Comments
It's men like him that make us proud to be Americans.
Posted by: BobF at July 9, 2010 09:31 AM
---
Amen BobF. Our young men and women in uniform and veterans are the best among us.
Posted by: Jim at July 9, 2010 11:34 AM
---
Don't grieve for me, for now I'm free!
I follow the plan God laid for me.
I saw His face, I heard His call,
I took His hand and left it all...
I could not stay another day,
To love, to laugh, to work or play;
Tasks left undone must stay that way.
And if my parting has left a void,
Then fill it with remembered joy.
A friendship shared, a laugh, a kiss...
Ah yes, these things I, too, shall miss.
My life's been full, I've savoured much:
Good times, good friends, a loved-one's touch.
Perhaps my time seemed all too brief—
Don't shorten yours with undue grief.
Be not burdened with tears of sorrow,
Enjoy the sunshine of the morrow.
Posted by: Gator at July 9, 2010 11:59 AM
---
It rips the heart out damn it!!! Proving once again that it is your comrades in arms that matter in battle not some ideology espoused by some non believer setting on their fat ass back in the pentagon. RIP Cpl. Larry Harris you were a better man than those leading you.
C'mon Petraeus stop using our young men and women as muzzy bait!!! Lift that ban on engaging the enemy!!!
Posted by: Jack at July 9, 2010 02:03 PM
---
Awesome sharing for a true Hero.
Posted by: Wild Thing at July 9, 2010 07:37 PM
---
That's awesome Gator, well done.
Posted by: Mark at July 9, 2010 09:52 PM
---