« U.S. Senate Democratic Candidate Alvin Greene Gives His First Speech | Main | Gulf Oil Spill - Obama Failed Leadership Timeline »
July 20, 2010
Blacklisting Done To Lt. Col. Allen West and wife Dr Angela Graham-West
Lt. Col. Allen West and his wife Angela and their daughters

H/T atlas shrugs
Bill, Danielle, and Chip, at about 1210 pm today I received a call from Ms Chris Landshut, (954)739-5007, Executive Director of the South Florida Cystic Fibrosis Foundation. After reintroducing herself to me she was uncomfortable telling me of a situation that has arisen reference the nomination of Angela and myself as a South Florida Finest Couple.
She informed me that she has received complaints from certain individuals who have threatened to withdraw their support to the Cystic Fibrosis gala event if Angela and I are honored. She humbly asked if I would agree to step down and allow the event to proceed and not disrupt the support to the foundation. These individuals have called and complained to the National Foundation decrying "politicizing" of the event.
In accepting the nomination, Angela and I consented to raise $10K for the Cystic Fibrosis foundation, our opportunity to give back to our community. However, not wanting to cause the foundation to lose what I was told could be up to $200K I consented to Ms Landshut that Angela and I would step down and not participate in the event.
Bill, you are the Chairman of this gala event and therefore I would like a formal letter of apology, not to me, but rather to my wife Dr Angela Graham-West explaining this situation. I do not care how people attack me but my wife is another matter.
I know that this situation revolves around my congressional candidacy but this event has honored political figures before. I felt that our service to this Nation and local commnity warranted our nomination.
It has come to my attention that the McCloskey and Levy families are the donors who have threatened to withdraw support due to prodding from the wife of Congressman Ron Klein. I find this reprehensible, disgusting, despicable, and petulant....but indicative of the hideous side of South Florida politics which I condemn. There is proof of this, to include an email trail, and I would appreciate your honesty when this becomes a topic of inquiry.
I must now contact all those friends whom I had asked to assist us in raising the requisite funds and inform them of this issue. I pray you are prepared.
I hold no angst against you as the Chairman of the event, Ms Landshut, or the Cystic Fibrosis Foundation. However, I am highly upset with those who would blackmail the CF Foundation in order to play politics.
Steadfast and Loyal, LTC(R) Allen B West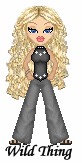 Wild Thing's comment.......

This was a test of integrity for those at CF and they failed it by giving in to veiled blackmail. Life is a series of decisions, and good people need to stand together to support one another, and accept the consequences.
In this case, ... See Moreundoubtedly CF will reap the consequences of failed integrity. This is one more example of why we need the kind of leadership for which Allen West and Dr. Angela Graham-West are known.

Instead of setting their politics aside and allowing a PATRIOT and his wife to raise money for a very serious illness that effects millions, THEY are the ones that are making it POLITICAL! I am SOOOOOOOOOO sick of these charletons!
This was specific about Allen West and the desperation from the Klein campaign who will stop at nothing to win, including hurting sick people.

Klein is an ass. Look at this.....Kleini using an CF victim for Obama speech on obamacare.
U.S. Rep Ron Klein invites Boca Raton cystic fibrosis suffer to Congress for Obama speech
.
About Lt.Col. Allen West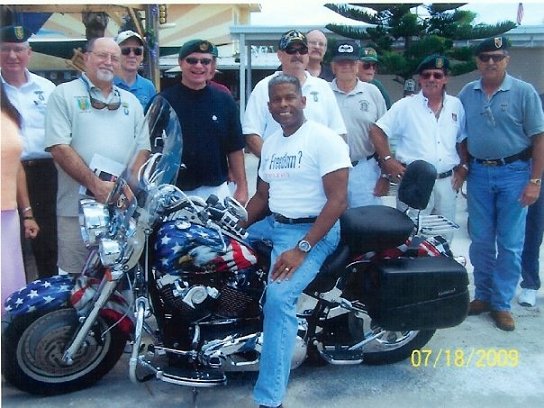 West and Special Forces Association Chapter-85
Lieutenant Colonel Allen West (US Army, Retired) was born and raised in Atlanta, Georgia and is third of four generations of military servicemen in his family. His parents instilled in him a very basic principle, love of God and Country. In 2004, when it was time to retire from more than twenty years of service in the US Army, he brought his wife and two young daughters to Broward County, Florida, where he taught high school for one year. He then returned to Afghanistan as an advisor to the Afghan army, an assignment he finished in November 2007.
Allen West received his Bachelors degree from University of Tennessee and Masters degree from Kansas State University, both in political science. He also holds a Master of Military Arts and Sciences from the US Army Command and General Staff Officer College in political theory and military operations.
"Education is the great equalizer," he says. "With a good education, any child in America can live his dream."
Allen West knows that for our children to live their dreams, they need to be safe. He has served in several combat zones: in Operation Desert Storm, in Operation Iraqi Freedom, where he was battalion commander for the Army's 4th Infantry Division, and in Afghanistan, where he trained Afghan officers to take on the responsibility of securing their own country.
In his Army career, Col. West has been honored many times, including a Bronze Star, three Meritorious Service Medals, three Army Commendation Medals (one with Valor), and a Valorous Unit Award. He received his valor award as a Captain in Desert Shield/Storm, was the US Army ROTC Instructor of the Year in 1993, and was a Distinguished Honor Graduate III Corps Assault School. He proudly wears the Army Master parachutist badge, Air Assault badge, Navy/Marine Corps parachutist insignia, Italian parachutist wings, and German proficiency badge (Bronze award).
Allen is an avid distance runner, a PADI Master certified SCUBA diver, motorcyclist, and attends Community Christian Church in Tamarac Florida.
Excellence is a West family tradition. His wife, Angela, holds an MBA and PhD. and works as a financial planner. His oldest daughter, Aubrey, attends Archbishop McCarthy HS and his youngest daughter, Austen, attends Cooper City Christian Academy.

Posted by Wild Thing at July 20, 2010 05:47 AM
---
Comments
Right on WT, these left people hate anyone who leans to the right and will do anything to destroy them if and including people who are really sick, Alinsky rule the ends justifies the means. It is time to put the clamps on these heartless bastards.
Posted by: Mark at July 20, 2010 07:27 AM
---
We know the MSM won't report on this but I'm hoping Fox News will. Maybe Rush, Hannity, and some of the other Conservative commentators will talk about it on their shows. Word needs to get out about this.
Posted by: BobF at July 20, 2010 09:32 AM
---
Politics is so dirty that I think that is a major reason so many Americans don't vote. America has one of the lowest voter turnouts among countries that have free voting.
I hope Col. West soon becomes Congressman West. That is a nice looking family.
Posted by: TomR,armed in Texas at July 20, 2010 11:26 AM
---
Klein and Levy are both Jewish and as a Jew, it would be an honor for me to spit in both of their commie faces. Maybe even smack them in the head.
Posted by: cuchieddie(Enemy of the State) at July 20, 2010 12:34 PM
---
Thank you all so much. I hope and pray West wins.
Posted by: Wild Thing at July 20, 2010 11:57 PM
---