« Gibbs Tells Media to Grow "Thicker Skin" | Main | Awesome Rep. Paul Ryan: The Choice of Two Futures »
July 29, 2010
Kagan A 'dangerous' Nominee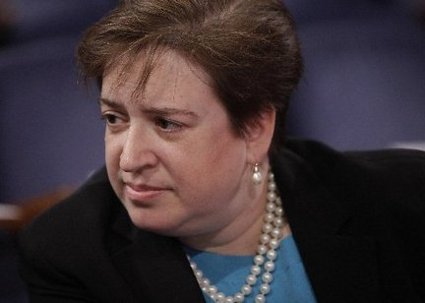 Key Republican calls Kagan a 'dangerous' nominee
Supreme Court nominee Elena Kagan picked up more GOP backing Wednesday in her drive toward near-certain confirmation next week, even as a top Republican lashed out at her as "dangerous."
Sen. Jeff Sessions of Alabama, the senior Republican on the Judiciary Committee, warned senators in unusually dire terms against voting for President Barack Obama's choice, saying, "Be careful about it, because I'm afraid that we have a dangerous, progressive, political-type nominee."
Sessions' words of caution - he said they were primarily directed toward Democrats - came just hours after Sen. Olympia Snowe of Maine became the fourth Republican to say she would break with her party to vote for Kagan, who's in line to succeed retired Justice John Paul Stevens.
Democrats already have more than enough votes to confirm her.
In a statement, Snowe said Kagan had met her standard for a justice, "with the strong intellect, respect for the rule of law, and understanding of the important but limited role of the Supreme Court that I believe is required." She said endorsements from leading lawyers, including prominent conservatives, had persuaded her that Kagan had the judicial temperament for the job.
Sessions, however, quoted Obama allies describing Kagan as someone who shares his political views, and argued she would be a liberal rubber stamp for Obama's policies.
"I don't think the American people are going to hold harmless those who vote to impose a legal progressive, activist legislator from the bench upon them," Sessions said.

Elena Kagan and her Socialist 'hero' Cass Sunstein
From David Horowitz's
FrontPageMag.com/DiscoverTheNetworks.org
PROFILE: ELENA KAGAN
When it was announced in 2008 that Cass Sunstein would be joining the Harvard Law School faculty, Kagan said:
"Cass Sunstein is the preeminent legal scholar of our time -- the most wide-ranging, the most prolific, the most cited, and the most influential. His work in any one of the fields he pursues -- administrative law and policy, constitutional law and theory, behavioral economics and law, environmental law, to name a non-exhaustive few -- would put him in the very front ranks of legal scholars; the combination is singular and breathtaking."

In the "Acknowledgments" section of her work, she specifically thanked her brother Marc, "whose involvement in radical causes led me to explore the history of American radicalism in the hope of clarifying my own political ideas." In the body of the thesis, Kagan wrote:
"In our own times, a coherent socialist movement is nowhere to be found in the United States. Americans are more likely to speak of a golden past than of a golden future, of capitalism's glories than of socialism's greatness. Conformity overrides dissent; the desire to conserve has overwhelmed the urge to alter. Such a state of affairs cries out for explanation. Why, in a society by no means perfect, has a radical party never attained the status of a major political force? Why, in particular, did the socialist movement never become an alternative to the nation's established parties?...
"Through its own internal feuding, then, the SP [Socialist Party] exhausted itself forever and further reduced labor radicalism in New York to the position of marginality and insignificance from which it has never recovered. The story is a sad but also a chastening one for those who, more than half a century after socialism's decline, still wish to change America. Radicals have often succumbed to the devastating bane of sectarianism; it is easier, after all, to fight one's fellows than it is to battle an entrenched and powerful foe. Yet if the history of Local New York shows anything, it is that American radicals cannot afford to become their own worst enemies. In unity lies their only hope."
.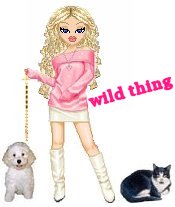 Wild Thing's comment.......
I agree with Sessions, Butch Kagan is dangerous to our country. Three is no way Obama would pick anyone that does not have the same agenda as he ( Obama) and his handlers have to destroy our country.
Her only function on the Court would be to advance her hard left agenda and help impose it on a nation that has already gone much too far in that direction. She will shred the Constitution wherever it gets in the way of her Marxist vision.
Posted by Wild Thing at July 29, 2010 06:45 AM
---
Comments
Those are some scary words she wrote. She admitted to being a socialist and chastized America's fondness for it's traditional ways and it's fondness for greatness. This woman? is a definite American hater just like obama.
Posted by: TomR, armed in Texas at July 29, 2010 11:09 AM
---
Are Snowe and Collins related to the Stephord's they both collectively can't be this stupid. Sotomeyer said the same thing and they believed that too.
Kagan is a walking disaster waiting for a seat on the Supreme Court. And of course the useful idiots from the Senate see no problem with her. So now it looks like Snowe, Collins and Grahamnesty will vote to confirm this POS.
Posted by: Mark at July 29, 2010 02:27 PM
---
In the years to come, I foresee many protracted and legal challenges to our Constitution decided upon with finality by a Supreme Court that will become more prominent and participatory in our economic and political lives.
Every one of the nine seats is important.
This is one very unqualified nominee who's never been a local, state, federal or circuit judge and has never adjudicated anything.
This is a purely political nomination made by a collectivist central planner ideologue hell bent on destroying our U.S. Constitution, our government, our economy, and our American way of life with a like minded nominee extolling "socialism's greatness".
Her despicable, vile, and loathsome views should be brought to light and repudiated. Her nomination should be filibustered as long as possible and rejected by the next elected Senate.
Remember this group now assembled in Washington are not made up of American Citizens. They are elitist, lofty Citizens of the World.
Posted by: Carlos at July 29, 2010 03:12 PM
---
Tom, I agree, they are alarming words.
Posted by: Wild Thing at July 29, 2010 04:59 PM
---
Mark, LOL good one, love the "Stephord' connection. It sure seems like it.
Your right too, those select few traitors to our county will cross the isle and vote with the dems for this woman.
Posted by: Wild Thing at July 29, 2010 05:05 PM
---
Carlos, well said. You point out some things we need to see them as too. It truly is a purely political nomination and for the reasons you stated.
Posted by: Wild Thing at July 29, 2010 05:07 PM
---