« Obama : Al Qaeda Is Racist ~ Islamic Terrorists FINALLY Managed to Offend Obama | Main | Black Panthers, you're free to go – not so fast, Arizona by Ann Coulter »
July 15, 2010
Europe Warns Obama: This Relationship NOT Working

Europe warns Obama: this relationship not working
Europe's disappointment with Barack Obama's presidency is laid bare today as the EU's most senior figure calls for a dramatic effort to revive transatlantic relations.
The President of the European Commission told The Times that the new era at the White House was in danger of becoming a "missed opportunity" for Europe.
José Manuel Barroso said that the EU-US relationship was not living up to its potential. The criticism follows a series of fundamental disagreements on how to deal with the economic crisis, climate change and trade reform.
The feelings of a deepening rift are mutual. Senior US figures said last night that Mr Obama could never live up to Europe's sky-high expectations.

Mr Barroso revealed his frustrations with Washington during a wideranging interview with The Times in which he also admitted that the euro had acted like a "sleeping pill", luring some countries to the edge of economic disaster with an "illusion of prosperity".
It has been a fractious few months for EU-US relations, culminating in a fundamental clash of ideas at the G20 summit between Europe's austerity strategy for ending the economic crisis and Mr Obama's call to maintain fiscal stimulus.
Speaking days before David Cameron visits the White House, Mr Barroso said: "The transatlantic relationship is not living up to its potential. I think we should do much more together. We have conditions like we have never had before and it would be a pity if we missed the opportunity."
The US defended itself forcefully against claims that it had neglected Europe. "Expectations were probably so high that they could not have been met when you looked at the European response to the election," a senior official in the Administration told The Times.
The view from Washington is that communication with Europe on a range of crucial issues is difficult because the EU still lacks "a clear foreign policy apparatus".
Richard Haass, head of the Council on Foreign Relations, an influential think-tank in Washington, criticised Brussels for the appointments of Herman Van Rompuy as President of the European Council and Baroness Ashton of Upholland as High Representative for Foreign Affairs.
"Europe created these posts to speak for the collective as a whole. But from the perspective of many Americans, rather than building up someone of the stature of [the former Nato Secretary-General] Javier Solana, it looks as though Europe has retreated," he said.
Downing Street said that the relationship between Europe and America had always been built on dialogue and co-operation. "If Mr Barroso thinks that we should see more of that, we'd agree."
A senior aide to President Sarkozy of France said: "Obama does not come from the same tradition as his predecessors. He is interested in Asia and Russia, not Europe. There is no sense of a privileged relationship. They seem to take us for granted sometimes."
A German government official said: "If our austerity cuts lead to street demos, the protesters will be shouting out phrases they heard from Obama. How do you think that makes us feel?"
Sir Malcolm Rifkind, the former Foreign Secretary, tried to put the cooling of ties into an historical perspective. "We won the Cold War, so of course the problems of Europe cannot be as high a priority as in the past. But that's a consequence of success, not failure," he said.
Asked how he planned to reach out to Mr Obama — who visited Europe six times in his first year in office but was said by US analysts to have nothing to show for it — Mr Barroso said: "Of course it is a question of how the Americans are going to reach to us as well because the relationship should be perceived as mutual."
Analysts said that the EU was naive to expect a sea change in US foreign policy just because George Bush had been replaced in the White House.

Hugo Brady, of the Centre for European Reform, said: "Obama was always overblown as a symbol because US foreign policy interests tend not to change. The US does not understand the need for everyone to be around the table at the EU, which they find as frustrating as a mini-UN where people want to talk about the good things they have done."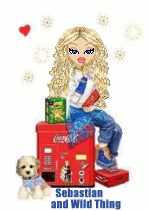 Wild Thing's comment........
Europe just "broke up" with Obama.
Obama beckons in a new age of Ugly American...!
This is rich!
Before we were rich and **sort of** maligned, now we're poor and brusquely being shown the door.
He's realllly helping us..!
LOL They were beside themselves when Obama got elected. How is that "hope and change" working out for ya, Europe?
They already gave him his Nobel Prize. They don't expect him to earn it after the fact, do they? (He certainly didn't earn before the fact.)

We will be decades repairing the damage of this administration.
Posted by Wild Thing at July 15, 2010 05:45 AM
---
Comments
The Europeans thought that having an American president who would lick their boots and lead America into economic ruin would be good for them. They're now realizing, too late, that a strong American president and an economically strong America is actually good for Europe.
Obama has failed on all fronts.
Posted by: BobF at July 15, 2010 10:33 AM
---
Maybe a petition should be written and circulated demanding 1/2 breed give the Nobel Peace Prize back along with the cash he collected.
Posted by: cuchieddie(Enemy of the State) at July 15, 2010 10:51 AM
---
Ha, I thought obama was the magic man gonna fix everything, also fix the mess Bush created. I'd rather have the cowboy that this Soutpiel POS.
Posted by: Mark at July 15, 2010 03:43 PM
---
To obama Europeans are a bunch of whiteys and he is envious of their rich history compared to the nothingness of his father's land.
Posted by: TomR,armed in Texas at July 15, 2010 08:21 PM
---