« Sarah Palin Releases "Mama Grizzlies" Internet Ad | Main | Carnahan Drops Prices For OBAMA Event ~ " LACK of Interest! " LOL »
July 09, 2010
Court Rejects US Bid To Keep Drilling Moratorium ~ Obama The TYRANT Gets TRUMPED!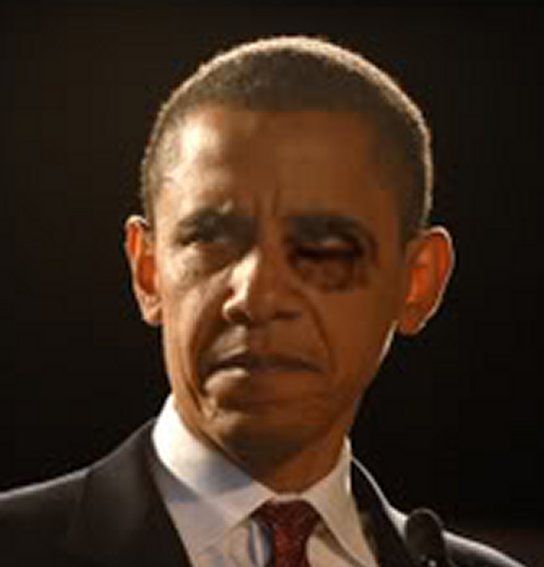 A federal appeals court has rejected the U.S. government's effort to keep a six-month deepwater drilling moratorium in place.

The 5th Circuit Court of Appeals has just denied OBAMA's request for a stay on U.S. District Judge Martin Feldman's order striking down the Obama blanket deepwater drilling ban.
A U.S. appeals court on Thursday rejected the Obama administration's request to put on hold a ruling that lifted a temporary moratorium on deepwater drilling in the wake of the BP Plc oil spill in the Gulf of Mexico.
The ruling is a setback for the White House which had sought to suspend deepwater drilling of new wells for six months while it investigated the cause of the April 20 explosion aboard the Transocean Ltd. rig and adopt new stricter safety regulations.
…The U.S. Court of Appeals for the Fifth Circuit, based in New Orleans, ruled about 90 minutes after hearing arguments over the administration's request to put on hold a lower court ruling that lifted the six-month moratorium.

Catherine Wannamaker, a lawyer for several environmental groups that support the moratorium, said she was disappointed by the ruling but expressed confidence that the Obama administration ultimately will win its appeal.
Wannamaker said it's unclear whether any offshore companies would resume drilling because Thursday's ruling doesn't resolve the case.
"Clearly, it's legally allowed," she said. "The question is, practically speaking, will anybody do it given the uncertainty? It's hard to know what will happen."
The CEO of one of the companies that sued to stop the moratorium, Covington-based Hornbeck Offshore Services, said he didn't know if any of the companies involved planned to resume drilling.
"We need to get back to work," Todd Hornbeck said of his company, which provides vessels that serve the offshore industry. "We can't work without any drilling units working."
Louisiana Gov. Bobby Jindal, a vocal critic of the moratorium, watched the hearing from the courtroom gallery. He said he was pleased by the ruling, but he remains concerned about the de facto moratorium that is keeping drilling from resuming and the threat of a second moratorium from Salazar.
"The federal government not being able to do its job is not a reason for thousands of Louisianians to lose their jobs," Jindal said.
.
.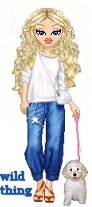 Wild Thing's comment........
Nice to get a good news story, Heh heh This is really going to get Obowma wee wee'd up
God bless those that love America and realizes this no drilling is ia killer to jobs and survival.

Reality sadly tells us Obama and this regime won't obey this ruling. They don't believe in the rule of law or any rules at all restraining them.
Posted by Wild Thing at July 9, 2010 06:50 AM
---
Comments
This is good news but it really doesn't mean anything because they're still not drilling. Obama will keep appealing this and as long as he does, no drilling will take place. By time he's done appealing, it'll be 6 months and he would have won and in the process spent millions of tax dollars fighting the people of the US in the courts.
Posted by: BobF at July 9, 2010 09:27 AM
---
They'll probably use the EPA to throw some sort of roadblock in front of the oil companies. At any rate, things are so uncertain, the rigs will leave the gulf. Not a good thing. Perhaps their strategy is to drive up the oil price and increase taxes on it. Also, it would give BP more money to pay the government. Just a theory.
Posted by: Jim at July 9, 2010 11:25 AM
---
Jim, good point on the increased taxes as, from what I understand, federal taxes on gasoline are a percentage of the price. So, the higher the price, the more tax revenue.
I believe the government wants BP go go broke. If they declare bankruptcy and the government takes it over, they'll now own a majority of the Alaskan pipeline. Can you imagine the stranglehold the Regime will have over the American People if that were to happen?
http://money.cnn.com/2006/08/07/news/international/oil_alaska/index.htm

Posted by: BobF at July 9, 2010 11:47 AM
---
This is going to be one angry hateful old man.
Posted by: Avitar at July 9, 2010 05:38 PM
---
Thank you so much for your input everyone.
BobF thanks for the link too.
Posted by: Wild Thing at July 9, 2010 07:35 PM
---
The jerk's hate is really beginning to ooze out. He has no skill set to deal with adversity other than SEND IN THE LAWYERS! or STOP DRILLING!! What a complete loser!
Posted by: jan at July 10, 2010 07:44 AM
---