« Obama's Next Act by Charles Krauthammer | Main | Napolitano Offers To Help Put Stop To Illegal Border Crossings — in Saudi Arabia »
July 17, 2010
An American Hero LTC(R) Allen West– "NAACP a Political Hack Job Group"
Florida Congressional candidate Allen West held a town hall meeting in Fort Lauderdale to address the concerns of voter who were clearly concerned about the direction the country is headed in. In true Allen West fashion, he flexed his broad knowledge of the issues and answered the questions with the utmost conviction.
Statement Condemning the NAACP Resolution by LTC Allen West (USA, Ret.)
"The NAACP has missed the target. Their target should not be the Tea Party, but instead the larger issues facing the Black community: astronomical unemployment rates (15.5%) and the breakdown of the Black family, which result in higher drop-out rates, disproportionate incarceration rates and teen pregnancy rates (12.6%). These issues should be the focus of increased scrutiny by the NAACP.
This NAACP Resolution is consistent with the Obama administration tactic of demonizing and blaming someone else for your own failures and shortcomings, and not take responsibility and accountability."

" Unlike Congressman Ron Klein, Allen West believes that the power of the Federal Government rests in the people. A Townhall is a forum that provides constituents an opportunity to hear directly from their elected officials. Last night's Townhall, and those that will follow, are an example of what is to come when Allen West is elected to the U.S. House of Representatives," said Valentina Weis, Communications Director.
West spoke to a crowd of about 200 for about 20 minutes, before taking questions-questions range from Illegal Immigration, Taxes, Education and Racism. As Racism begins to peak it's ugly head out again, West express his frustration and concern with recent racial accusations regarding the Tea Party movement and the recent NAACP resolution directed at the movement.
.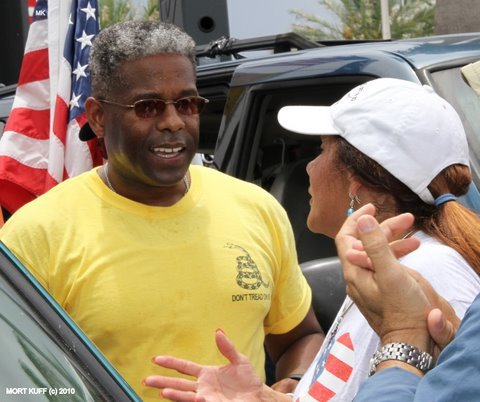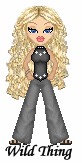 Wild Thing's comment.......

I hope and pray he wins, this man is a special person and America is blessed having him around.
Posted by Wild Thing at July 17, 2010 03:47 AM
---
Comments
This leader of Floridians will have a bright future.
Posted by: Carlos at July 17, 2010 08:45 AM
---
If we had a Congress filled with Allen Wests America would regain it's traditions and greatness in a heartbeat.
Posted by: TomR,armed in Texas at July 17, 2010 11:18 AM
---
Carlos, I agree so much.

Tom, well said it would be so wonderful.
Posted by: Wild Thing at July 18, 2010 03:32 AM
---