« RHINO Dem Lite Lindsey Graham: Tea party will 'die out' | Main | RNC Chairman Michael Steele Opposing the Troops in Afghanistan »
July 03, 2010
" I Fought For You" by The Sound Tank
Speakers Up.. Tissue Box Opened::: If you want people to get the chills, and instill a sense of pride in our country and military, this is the one! This gripping, patriotic film short is great to honor vets, remember the fallen and teach kids the price of their freedom.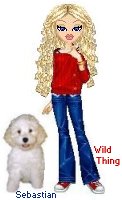 Wild Thing's comment........
All of you Veterans and our troops today live 24/7 in my heart. Not a day goes by that I am not grateful for all you have done and to know you as a friend is an honor that is beyond words to me. Thank you.
Posted by Wild Thing at July 3, 2010 06:50 AM
---