« Illegal Immigrants Won't Get Sanctuary in Costa Mesa, Calif ~ God bless Costa Mesa, Calif. | Main | Freedom's Color Blind »
May 25, 2010
WOW! Great ad! Alabama GOP Candidate for Congress Focuses Race on "Stopping President Obama from Destroying Our Nation"
Notice he's wearing an NRA hat at the end of the video.
Les Phillip, a black Republican hoping to unseat Democrat-turned-Republican Rep. Parker Griffith. The ad sets up a contrast between Phillip and President Obama, who Phillip says "fell in with left-wing radicals," "played with terrorists," and "allowed his America-hating pastor to baptize his children.
.
About Les
Les Phillip is a conservative, Republican candidate for the Fifth Congressional District of Alabama. A native of Trinidad-Tobago and the son of immigrant parents, Phillip became a naturalized U.S. citizen in 1978.
He is a former aviator for the U.S. Navy and an experienced operational manager. After leaving the Navy, Les entered the private sector where he has owned businesses and worked in sales, marketing, project management and operations.
His past professional experience includes Arrow Electronics in Huntsville, AL, where he successfully increased sales and implemented cost-saving processes for the company. At Vulcan Materials in Birmingham, Les implemented process improvements and strategic solutions for the company, resulting in more efficient operations. As a candidate for Congress, Les has a passion for defending the Constitution, protecting the freedom we hold dear and restoring America's conservative values.

.
From Les:
A Message to the Fifth District
I will defend your rights – the rights guaranteed every American by the Constitution – with the same dedication, integrity and vigor with which I defended my country while serving as a pilot in the U.S. Navy.
I was privileged to serve along side men and women of the military who shared my belief that our assignment was to protect America at ALL cost. Whether facing turbulent seas or enemy fire, I was entrusted with multi-billion dollar equipment and vital security missions requiring focus, resolve and pinpoint precision. During battle, there is no room for error.
Here in Alabama's Fifth Congressional District, we understand the vital role that government plays in providing "for the common defense." But today's representation is Washington is destroying all we have fought and died for. They were elected to serve as the people's voice, to defend our rights and to create the opportunity for all American's to enjoy security and prosperity. Instead, the power of elected office is being used for self-serving agendas, special interests and political gain. I say, "No more!"
If elected to Congress, I will vigorously defend freedom of enterprise, fight for your right to bear arms and promote a limited role of the Federal government in YOUR life. I will not stand back and allow the status quo of politics as usual to continue eroding our rights and destroying our country.
Regardless of circumstance or surrounding, I will defend you in Washington with the same zeal, passion and determination I had as a naval aviator. You WILL again have a voice! Thank you for your support.
His campaign website

.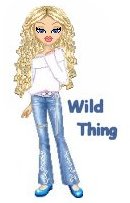 Wild Thing's comment......

Great ad! The lefties are going to have their panties in a wad when the see this simple truth.
I hope he wins.
Posted by Wild Thing at May 25, 2010 05:47 AM
---
Comments
There are quite a few veterans unning this year. Most are repubs. Let's hope that Les and the others get elected.
Posted by: TomR at May 25, 2010 09:53 AM
---
Another good man running for congress. Now we need some more and pretty soon the blacks will start asking themselves why do we vote democrat, nothing ever changes. It will take men like Les and Colonel West to show them the way. Then can we unite.
Posted by: mark at May 25, 2010 12:15 PM
---
Posted by: jim at May 25, 2010 04:08 PM
---
Yeah this les sounds like a great guy to run for congress. and with a few more conservative Blacks maybe the other Blacks will begin to ask why are we still voting democrat, nothing ever changes. All of these black Candidate are dynamic, good speakers and know what they are talking about. They can no longer be written off as the proverbial Uncle Toms. They are legitimate conservative candidates and they are NOT just going through the motions.
Posted by: mark at May 25, 2010 04:20 PM
---
We need to SUPPORT this man!!Win Les...WIN!! I hadn't heard of him before, but am really glad you posted this!!
Posted by: pontiff alex at May 26, 2010 04:44 PM
---