« Arizona Sing-A-Long: Read Immigration Law! LOVE it AZ! | Main | How and When ObamaCare Will Take Effect »
May 22, 2010
Top Official Says Feds May Not Process Illegals Referred From Arizona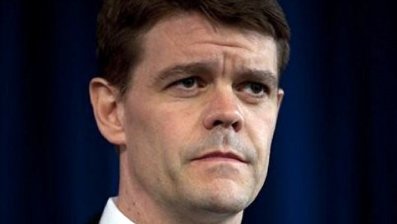 Top Official Says Feds May Not Process Illegals Referred From Arizona
A top Department of Homeland Security official reportedly said his agency will not necessarily process illegal immigrants referred to them by Arizona authorities.
John Morton, assistant secretary of homeland security for U.S. Immigration and Customs Enforcement, made the comment during a meeting on Wednesday with the editorial board of the Chicago Tribune, the newspaper reports.
"I don't think the Arizona law, or laws like it, are the solution," Morton told the newspaper
The best way to reduce illegal immigration is through a comprehensive federal approach, he said, and not a patchwork of state laws.
The law, which criminalizes being in the state illegally and requires authorities to check suspects for immigration status, is not "good government," Morton said.
In response to Morton's comments, DHS officials said President Obama has ordered the Department of Justice to examine the civil rights and other implications of the law.
"That review will inform the government's actions going forward," DHS spokesman Matt Chandler told Fox News on Friday.
Fox News legal analyst Judge Andrew Napolitano said ICE is not obligated to process illegal immigrants referred to them by Arizona authorities.
"ICE has the legal discretion to accept or not to accept persons delivered to it by non-federal personnel," Napolitano said. "It also has the discretion to deport or not to deport persons delivered to it by any government agents, even its own."
Morton, according to a biography posted on ICE's website, began his federal service in 1994 and has held numerous positions at the Department of Justice, including as a trial attorney and special assistant to the general counsel in the former Immigration and Naturalization Service and as counsel to the deputy attorney general.
Border apprehensions in Arizona, where roughly 500,000 illegal immigrants are estimated to be living, are up 6 percent since October, according to federal statistics. Roughly 6.5 million residents live in Arizona.
Sen. Jeff Sessions, R-AL, said it appeared the Obama administration is "nullifying existing law" and suggested Morton may not be the right person for his post if he fails to enforce federal immigration law.
"If he feels he cannot enforce the law, he shouldn't have the job," Sessions told Fox News. "That makes him, in my view, not fulfilling the responsibilities of his office."
Sessions said the U.S. government has "systematically failed" to enforce federal immigration law and claimed Morton's statement is an indication that federal officials do not plan on working with Arizona authorities regarding its controversial law.
"They're telegraphing to every ICE agency in America that they really don't intend on cooperating with Arizona," Sessions said. "The federal government should step up and do it. It's their responsibility."
.

Charles Krauthammer: This Administration is Lawless
Charles Krauthammer called the Obama Administration "lawless" after a top official today announced that the administration will not process illegals referred by Arizona.

Charles Krauthammer on the Administration's refusal to process illegal immigrants referred by Arizona:
I think its a perfect example of the arrogance and near lawlessness of this administration. Look, the Constitution requires that the federal government ensures that every state has republic form of government. Last time I checked Arizona does. There is no allegation that the immigration law in Arizona was passed in any way but legally… If the president doesn't like he has an option. He can instruct the Department of Justice to go and have a judge strike it down. And, if likes he can get an injunction. In the meantime that will suspend it until its Constitutionality is ruled upon. In the meantime it's as legal of law as any law in the land. For the executive (branch) to say that we're going to ignore it or we're going to un-enforce immigration in this state on account of this is lawless.
.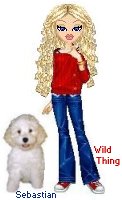 Wild Thing's comment........
This is insanity. Our federal government is declaring war on the citizens.
If this person is not going to do their job, they need to be fired...Also for this guys information ,there are already Federal laws..evidently he's not obeying them either! This is remarkable. The meathead is flat out recommending not enforcing state and federal law.

We have a President who has sided with a foreign government(Mexico) and AGAINST the United States.
And this during a time of war.
Now ICE refuses to enforce Federal law, and Arizona state law." Clearly John Morton is unfit to hold a position of public trust.
They need to start working up some laws that say that any federal agents interfering with Arizona laws will be prosecuted, including the freak obama.
Ugh...I'm all out of filthy names to call all of 'em!

....Thank you Mark for sending this to me.

Mark
3rd Mar.Div. 1st Battalion 9th Marine Regiment
1/9 Marines aka The Walking Dead
VN 66-67


Posted by Wild Thing at May 22, 2010 06:55 AM
---
Comments
According to Pres. Lincoln we have fallen: "A house divided against itself cannot stand - I believe this government cannot endure permanently half-slave and half-free.We are officially a nation divided..." We ARE a nation divided. Chrissie, this post and the prior one are testimony to that fact. Therefore, to quote Pres. Lincoln once again: "..Any people anywhere, being inclined and having the power, have the right to rise up and shake off the existing government and form a new one. This is a most valuable and sacred right - a right which we hope and believe is to liberate the world..." IMPEACH!!!!!
Posted by: jan at May 22, 2010 07:39 AM
---
...correction...i meant that stupid Pelosi bracelet is your post that is testimony to a house divided...I lost track of where kermie was posted LOL
Posted by: jan at May 22, 2010 08:44 AM
---
Hard not to agree with both Sen. Sessions and Krauthammer.
It boggles the mind, how a man who has sworn to uphold the law, blatantly makes a statement, that intends not to. If he is true to his Oath, which he is obviously not, he has no choice!
On the other hand it is not surprising, given this administration's past record of ignoring the Federal Statutes and The Constituition.
This issue is not going to go away, and sooner or later the Federal Govt. is going to have to deal with it.
Posted by: Sean at May 22, 2010 12:42 PM
---
So by that logic if I feel that federal income tax is bad government I don't have to pay it right?
"Ugh...I'm all out of filthy names to call all of 'em!" I'm not, but I won't post them here!
Posted by: MrHappy at May 22, 2010 01:07 PM
---
Charles...doesn't waste words. He calls a spade a spade... gee I wonder if that was a Freudian slip. Tsk,tsk, this soutpiel puppet is dividing the country and surely there is going to be a reckoning.
Posted by: Mark at May 22, 2010 02:50 PM
---
Jan, thank you for those quotes. They really are perfect.
about the other post....giggle I do that too with posts.
Posted by: Wild Thing at May 22, 2010 07:36 PM
---
Sean, I agree, one of the things that shocks me double is how obama does and says things so blatantly. The power behind him is huge with Soros and Maurice Strong and add in the dems in majority, he has an open door for their agenda and that is terrifying and heart breaking.
Posted by: Wild Thing at May 22, 2010 07:41 PM
---
MrHappy haha I told a friend of mine I need some new words to describe how I feel about obama or to names to call him. She laughed and said she used all of hers up when he was sworn in she went balistic with a round of bad words. hahaha
Posted by: Wild Thing at May 22, 2010 07:43 PM
---
Posted by: Wild Thing at May 22, 2010 07:45 PM
---
"I don't think the Arizona law, or laws like it, are the solution," Morton told the newspaper. Wait, it's FEDERAL law that Arizona is enforcing. Morton doesn't want to do his job. Oh, that's right, Democrats don't do laws-- just what they want to do.
Posted by: Anonymous at May 22, 2010 08:35 PM
---
As I keep posting even if the Republicans sweep every election for the Senate this year they can not take enough seats to make impeachment viable. Wish it were not so but it is.
Of Course what the Obama crounies are doing is flooding the country with immigrants who do not now nonsense from the constitution.
Posted by: Avitar at May 23, 2010 02:18 AM
---