« Mexican Government In Sonora Is Running Threatening Ads In Arizona Newspapers | Main | Islam Cleric Al-Awlaki Warns of Future Attacks Against The United States »
May 23, 2010
Republican Wins House Seat in Hawaii
Republican Charles Djou (duh-JOO') has won a Democratic-held House seat in Hawaii in the district where Barack Obama lived for awhile.
The special election is the latest triumph for the GOP as it looks to take back control of Congress.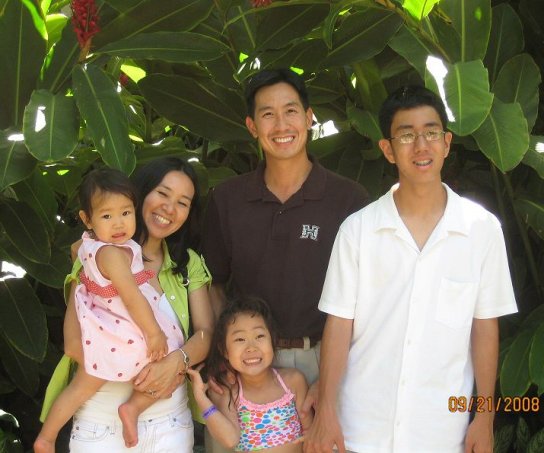 Djou wins special election for Congress

For the first time in two decades, last night Hawaii has returned to the Republican column. U.S. Congressman-elect Charles Djou (R-HI) has won the special election to fill the vacancy caused the resignation of Rep. Neil Abercrombie (D).
Honolulu is one of the most Democratic districts in the nation..., and Obama received 70% of the vote in 2008. Djou won with 40% of the vote. Senate President Collen Hanabusa (D) received 31% and former Rep. Ed Case (D) took 28%.
Republican Charles Djou emerged victorious tonight in the special election to fill Hawaii's vacancy in Congress, giving Hawaii it's first GOP member of Congress in 20 years.
Djou won the special mail-in election with 39.5 percent of the vote in the first printout, released at 6 p.m.
The first printout represented nearly all of the 170,312 returned by voters in the district, which stretches from Waikiki and downtown to Mililani.
Democrat Colleen Hanabusa was second at 30.8 percent, with Democrat Ed Case third at 27.6 percent.
"This is a momentous day," Djou told a jubilant crowd at state party headquarters. "We have sent a message to the United States Congress. We have sent a message to the ex-governors. We have sent a message to the national Democrats! We have sent a message to the machine."
"We have told them that we will not stand idly by as our great nation is overburdened by too much taxes, too much debt and too much wasteful spending."
"I congratulate Charles Djou for his victory and a successful campaign based on the widely-shared values of cutting spending, shrinking government and creating real, permanent American jobs," said National Republican Congressional Committee Chairman Pete Sessions (Texas).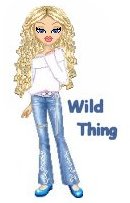 Wild Thing's comment........
GREAT news and Congratulations!!!
Posted by Wild Thing at May 23, 2010 07:55 AM
---
Comments
Outstanding, especially when you consider that Oahu is the most leftist of all the Islands. I just love it when the bullheads split their own ticket!!!
Posted by: Jack at May 23, 2010 10:10 AM
---
Hopefully this portells of great things to come and we take back our country. Which was so deceitfully stolen by a Soutpiel puppet.
Posted by: Mark at May 23, 2010 12:01 PM
---
More important: Does anyone know if he's a Conservative?
Posted by: BobF at May 23, 2010 03:30 PM
---
Charles Djou USC Law School Graduate
Political Resume
* U.S. House of Representatives 2010-present
* City Councilman, 2003-2010
* State Representative, 2000-2002
* House Minority Floor Leader, 2001-2002
* Assistant House Minority Whip, 2000-2001
* Small Business Hawaii "Legislator of the Year," 2001 and 2003
* Hawaii Republican Party, Vice Chairman, 1998-1999
* Honolulu Weekly, named "Best Politician" in the state in 2005
He is a fiscal conservative that has a strong legislative voting record. Charles Djou is a JAG Officer of the U.S. Army Reserves 9th Regional Readiness Command. Also, he holds a law degree and is the one time Vice Chairman of the Hawaii Republican Party. Politico has called him the next Scott Brown.
The odds are that he's to the right of far left center in the fifth column.
Posted by: Jack at May 23, 2010 05:41 PM
---
Not Scott Brown. Brown is turning out to be a RINO.
Posted by: BobF at May 23, 2010 06:14 PM
---
Sorry Bob, I guess we could call it a title increase. I hope my apprehensions are wrong, but with Michael Steele at the helm of the RNC it's RINO's or us. We have to remember that Hawaii is to the left of Massachusetts.
Posted by: Jack at May 23, 2010 11:26 PM
---
I could see Olbermann saying that he does not look like America or that his family looks like the Palins. That will be good enough for this year.
Posted by: Avitar at May 24, 2010 02:00 AM
---
Thanks so much everyone.

Jack thank you for the information.

Avitar, so true, Olbermann is sooooo horrible and he would say something lke that.
Posted by: Wild Thing at May 24, 2010 03:14 AM
---