« The Truth About the Health Care Bill - by Michael Connelly, Ret. Constitutional Attorney | Main | Obama (with NO class) Says Re: Limbaugh.... "Limbaugh can play with himself." »
May 12, 2010
PURE EVIL People Did This! ~ Vandals Tear Down & Steal Mojave Desert Cross Days After Supreme Court Decision
Thieves Steal Mojave Desert Memorial Cross in Nighttime Heist
Just Days After Supreme Court Decision
The 7-foot-tall metal cross in a 75-year-old war memorial that withstood the heat of the Mojave Desert and a blazing battle in the Supreme Court over its legality was ripped down and stolen Sunday night, according to federal officials.
The 7-foot-tall metal cross in a 75-year-old war memorial that withstood the heat of the Mojave Desert and a blazing battle in the Supreme Court over its legality was ripped down and stolen Sunday night, according to federal officials.
"This is an outrage, akin to desecrating people's graves," said Kelly Shackelford, president of the Liberty Institute, which represents the caretakers of the Mojave Desert War Memorial. "It's a disgraceful attack on the selfless sacrifice of our veterans. We will not rest until this memorial is re-installed."
The National Park Service says someone cut the metal bolts holding the metal-pipe cross to the top of the memorial's Sunrise Rock and made off with it Sunday night or before dawn on Monday.
Authorities had no immediate motive for the theft but National Park Service officials are considering a range of ideas from scrap metal scavengers to people "with an interest in the case," said Park Service spokeswoman Linda Slater.
Veterans groups were outraged by the theft.

"The American Legion expects whoever is responsible for this vile act to be brought to justice," said Clarence Hill, the group's national commander. "While the memorial has been attacked, the fight will continue to ensure that veterans memorials will remain sacrosanct."
The Veterans of Foreign Wars first placed a cross on the rock in 1934 to honor troops who died in World War I. The cross that stood at the memorial until this week was erected at a later date.
"To think anyone can rationalize the desecration of a war memorial is sickening, and for them to believe they won't be apprehended is very naïve," said VFW National Commander Thomas J. Tradewell Sr.
The cross has been covered with a tarp or a wooden box since 2002 by a court order to avoid violating federal law mandating the separation of church and state. The 75-year-old monument was the target of a longstanding legal challenge from the ACLU, which charged that the cross is a religious symbol that shouldn't be allowed on public land. The U.S. Supreme Court last month refused to order that it be torn down in a 5-4 decision.
But the Supreme Court also referred the case back to a lower court for further review, forcing the caretakers to continue covering the cross with a pine box. Maintenance workers noticed on Saturday that the box had been removed, and were preparing to restore it Monday morning when they found that the entire cross was missing.
Park officials said the box has been removed "several times" in the past and covered with graffiti at least once -- but that no one had ever before attempted to physically remove the cross itself.
The Liberty Institute is now offering a $25,000 reward for information leading to the arrest and conviction in the case, and the National Park Service has established a tip hotline seeking information leading to the recovery of the cross. Anyone with information is asked to contact the Park Service at (760) 252-6120.
The cross was erected in the 1934 by a veterans group as a tribute to their fallen brethren in World War I. It has been the subject of a decade long court battle between those who want it to remain and those who believe it violates the separation of church and state.
Authorities are seeking sthe public's help in finding those responsible, and supporters are offering $25,000 to anyone with information leading to a conviction.
This video was about the ruling that I posted before:

.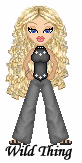 Wild Thing's comment........
More violence conducted by the left. Bastards. Bastards, bastards!
I hope they make one out of (electrified) heavy steel....if that is possible.

......Thank you RAC for sending this to me.

RAC has a website that is awesome. 336th Assault Helicopter Company

13th Combat Aviation Battalion - 1st Aviation Brigade - Soc Trang, Republic of Vietnam



.

....Thank you Mark for sending this to me.


Mark
3rd Mar.Div. 1st Battalion 9th Marine Regiment
1/9 Marines aka The Walking Dead
VN 66-67


Posted by Wild Thing at May 12, 2010 05:55 AM
---
Comments
Somehow this reminds of 2001 when the Taliban in Aghanistan destroyed the Bhuddist images carved into the mountainsides after they had stood for centuries. I am not a Bhuddist but I was sickened by that act of vandalism performed by those who hold no regard for history other than that contained in their own mythological beliefs. The courts decided that the cross could stand because it was in fact on private property so those who hold themselves and their beliefs above the law took it down. Only a couple of days earlier,the courts struck down the Regime's plan to take over the internet under the guise of "net neutrality" so the Regime circunvented the rule of law and had the F.C.C. declare the internet declared a "public utility" (property of the Regime) to be regimented as the Czars see fit. I am not pointing fingers regarding the destruction of the cross but contempt and disregard for the rule of law and for property rights trickles down from the top...
Posted by: Willy at May 12, 2010 07:50 AM
---
I think it was more than vandals. I believe it was torn down by those who fought against keeping it up. Now that it's torn down and missing, they'll fight to have a new one erected. We can expect that court battle to make it to SCOTUS too.
Posted by: BobF at May 12, 2010 09:35 AM
---
I believe that YOUR President Hussein was behind the scenes orchestrating the destruction and removal.
Posted by: Eddie (A libs worst nightmare) at May 12, 2010 10:05 AM
---
In 2004 when we had the congress, they voted to donate an acre of Government land to the VFW, this was done in exchange for some other property the VFW had an even exchange.
ACLU proceeded to take that to court saying the government was promoting religion over this cross, which was deemed as a War Memorial. That congress was playing favorites by giving a parcel of Government land to the VFW, As the ACLU calls it a Donut hole in the middle of the desert, so the VFW gave some land in exchange. ACLU is still protesting this.
So unofficially this is private land and they can do with it what they want.
As long as the swapping of land VFW and the Government stands the ACLU doesn't have a leg to stand on. Also SCOTUS threw a wrench into this whole mess by sending it back to a lower court, which gives the ACLU time to prepare new attacks.
The important issue is to keep this swapped property, listed as Private property.
Oh and by the way some disgruntled Government Worker, park service employee, started all of this. One friggin individual, what happened to the rule of the majority. More Liberties being violated.
Posted by: Mark at May 12, 2010 10:24 AM
---
Since this is private land in the middle of California falling under the protection of not only the state California and the federal government, the state failed it's responsibility to protect the land owner against vandals (I'd eyeball the state too), a class action lawsuit against the State of California for nonperformance seems justified, sue for damages, full restoration, all court expenses, and a vigorous prosecution of the perpetrators and demand a national public apology to those wronged.
Posted by: Jack at May 12, 2010 11:54 AM
---
I seriously doubt that those that did this, will be caught.
Your suggestion that a new cross be erected made of 'electrified' steel has a lot of merit.
I,for one would contribute to such a project.
When and if a new monument is erected a 12 foot electric fence topped with razor wire should also be put in place.
Posted by: Sean at May 12, 2010 12:03 PM
---
Contact General Dynamics, Land Systems, They build the M1A1 Tank and might be able to build one from Depleted Uranium alloy so hhard that it would bounce a 155mm shell.
Posted by: Avitar at May 12, 2010 01:16 PM
---
Thank you everyone, this is so upsetting, it really ticks me off.
Posted by: Wild Thing at May 13, 2010 02:40 AM
---