« Pelosi Says it Will Take "Presidential Leadership" to Move Immigration Reform | Main | Fred Thompson on Obama: I'm Concerned Most When His Real Thoughts Come Out »
May 01, 2010
Pinal County, AZ. Deputy Shot by Illegal Immigrants in Desert
Live video of search for illegal shooter (filmed from a helicopter)
After a frantic hour-long desert search, authorities found a deputy wounded in a shootout Friday with suspected illegal immigrants apparently hauling bales of marijuana along a major smuggling corridor in southern Arizona. (April 30)
.

Pinal Co. Deputy Shot by Illegal Immigrants in Desert
A Pinal County deputy was shot by illegal immigrants and drug smugglers during a patrol Friday south of Phoenix. At least one of the illegal immigrants has an AK47 because he used it to shoot the deputy.
A Pinal County sheriff's deputy has been released from the hospital after he's shot in the abdomen by a group of suspected illegal immigrants and drug smugglers Friday during patrol south of Phoenix.
Pinal County Sheriff Paul Babeu says that Deputy Louie Puroll, 53, was essentially ambushed by five men, one of which who fired an AK-47 some 20 to 30 rounds at him, hitting him once.
It happened during routine patrol Friday afternoon in the desert near the I-8 west of Casa Grande, an area known as a drug smuggling corridor between Mexico and Phoenix. The deputy radioed in to report he was shot in the abdomen, the Pinal County Sheriff's Office says.
The deputy was tracking a group of five suspected illegal immigrants with several bales of marijuana when he was shot. Two of the five suspects were armed.
The deputy stayed on the line with authorities and used GPS on his phone to help guide them to his location.
A DPS Ranger helicopter with a paramedic landed and airlifted the deputy to a hospital. Deputy Puroll had a chunk of skin torn from just above his left kidney and is reportedly in good condition. Puroll was released from the Casa Grande Regional Medical Center after a few hours of treatment.
Meanwhile, the Pinal County Sheriff's Office tactical team is searching for three more suspects who fled. So far, two people have been caught.
Customs and Border Protection agents stationed in Tucson were also sent to help in the search, and are equipped with night-vision technology in case the manhunt extends into the morning. Sheriff Joe also dispatched some of his deputies, who were participating in a crime sweep in the valley.
Over 200 officers and deputies from various jurisdictions are patroling a 10 by 10 mile area, and six helicopters are flying overhead.
"Just to capture what is going on here, this is literally a trafficking corridor... not just for human smuggling but drug smuggling. And where are they going? North to Maricopa County," says Sheriff Babeu.
The shooting comes on the heels of the passage of a controversial Arizona immigration enforcement law.
.
And this.............

Pinal County Sheriff's deputy shot after traffic stop

A Pinal County Sheriff's deputy was shot in the stomach Friday by an undocumented immigrant off Interstate 8, according sheriff's officials.
Lt. Tami Villar told 12 News that the search and rescue deputy was investigating a load of marijuana in the desert and was confronted by five suspects. She also said the wounded deputy is expected to survive.
Deputies believe at least two people were armed with long guns and at least one handgun. The deputy, whose name was not released, was patrolling alone in what is considered a high-traffic drug and human-smuggling corridor.
Villar said the deputy radioed dispatch about 4:30 p.m. to say he had been shot off Interstate 8 and Arizona 84, but he could not be found when authorities arrived at the scene.
The deputy was located more than an hour later and taken to the Casa Grande Medical Center for treatment.
His condition was not available.
The Maricopa County Sheriff's Office dispatched a helicopter and members of its SWAT team to Pinal County to assist in the case, said department spokesman Lt. Brian Lee. Lee said at 5:45 p.m. there were reports over the police scanner that suspects were shooting at a police helicopter. Lee did not know which agency was operating the helicopter.

Maricopa County Sheriff Joe Arpaio was headed to Pinal County to assist in the investigation, Lee said. The Border Patrol has sent agents to assist the Pinal County Sheriff's Office with the investigation, said Mario Escalante, a Border Patrol spokesman assigned to the Tucson sector.
"We are headed out to assist," he said.
Escalante said he had no further details about the shooting.
The nearest Border Patrol station in the area is located in Casa Grande.

.

The drug cartel will kill to deliver this stuff............................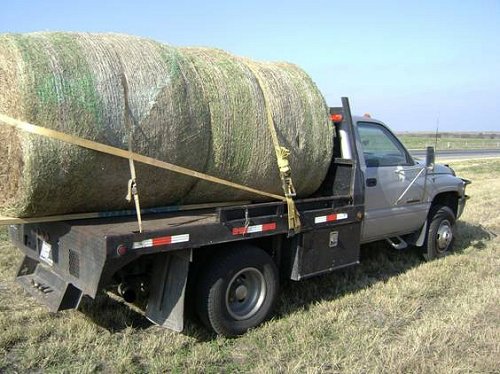 .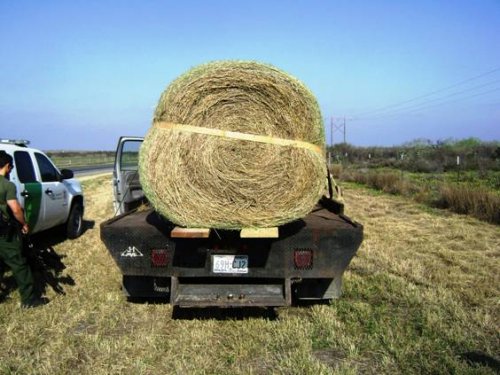 .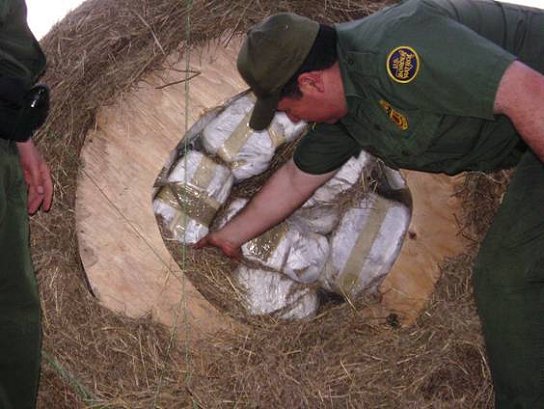 .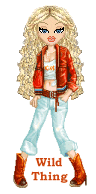 Wild Thing's comment........
Prayers for the officer & his family.
The illegal alien supporters try to say these criminals are just pussycats looking for a better life.

This is from Governor Jan Brewer at her Facebook page;
"Governor Jan Brewer Please pray for the sheriff's deputy that was shot earlier today by a group of suspected illegal immigrants in our Arizona desert."
STATEMENT ON LAW ENFORCEMENT SHOOTING IN PINAL COUNTY BY GOVERNOR JAN BREWER
Her note about this...her statement
My prayers and those of many are with the Pinal County Sheriff's deputy who was shot earlier this evening. It appears from early reports I have received that the deputy will fully recover from his gunshot wound. The hunt for the perpetrators of this attack is still underway, and our state, local, tribal, and federal law enforcement officers in Arizona will continue to do their very best to bring them quickly to justice.
I am outraged by this attack against this deputy and the people of Arizona that he is sworn to protect.
Although there is no confirmation at this time that the criminals involved in this evening's violence are drug smugglers, this incident occurred in a known drug trafficking corridor, and law enforcement believes that the five suspects being sought were walking through the middle of the desert with backpacks and at least one automatic weapon. Border Patrol agents are deeply involved in this search.
As we have seen in the past, drug smugglers and cartel members invading our state are not innocent fathers and mothers longing for a better life for their family. Regardless of the outcome of tonight's manhunt and investigation, Arizona is now confronted by some of the most vicious and dangerous narco-terror organizations the world has seen. Their cause is not honest labor in desperate need of sustenance; it is murder, terror and mayhem in furtherance of a multi-billion dollar criminal enterprise.
The horrendous violence we see by narco-terrorists is uncontrolled, and our own federal government refuses to fulfill its responsibility to secure our border.
Posted by Wild Thing at May 1, 2010 07:55 AM
---
Comments
Hate to see anyone shot (except maybe the enemies and criminals) but better had it been the Pima County sherriff who is against the AZ bill just passed.
Posted by: Bob A at May 1, 2010 01:09 PM
---
What don't these people understand about the Law. Like it or not it is the Law, and to not enforce it is just as bad as those who break it.
No wonder Janet Incompatano was chosen as homeland security chief, she didn't enforce the laws when she was Governor, she never enforced the laws concerning Illegal Immigration. It also took her a week to realize the oil slick in the Gulf was real.
Someone should tell all these Illegal Demonstators that when Mexico changes its immigration laws so will we. If you enter Mexico and get caught they throw you in jail or probably have to pay to get yourself out of there.
The double standards are not lost on these half-wits.
Posted by: Mark at May 1, 2010 05:34 PM
---
Pima county sheriff is against the new immigration bill. He has a deputy shot by illegals and a citizen rancher murdered by illegals under his watch.
Posted by: BobF at May 1, 2010 06:17 PM
---
Thank you for your input.
Posted by: Wild Thing at May 2, 2010 06:53 AM
---