« How and When ObamaCare Will Take Effect | Main | Who is coming from Mexico to the US Border? »
May 23, 2010
Obama.....Joins Anti-Israel Group the Pro-Muslim 'Alliance of Civilizations'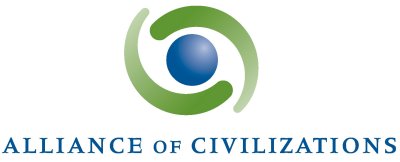 US Joins Pro-Muslim 'Alliance of Civilizations'

The Obama administration has announced the United States will join the United Nations Alliance of Civilizations, another openly anti-Israel organization.
The group was created in 2006 to find ways to bridge the growing divide between Muslim and Western societies – a goal wholeheartedly embraced by President Barack Obama, who has redirected American foreign policy in pursuit of the same goal.

The White House announcement stated that the move is intended to realize Obama's "vision of active U.S. engagement with other nations and international organizations," a goal sometimes pursued, noted National Review Online columnist Brett D. Schaefer last Thursday, "even when there is little or no chance that doing so will advance U.S. interests."
The U.S. decision is also meant to support the Alliance goal of "improved understanding and cooperative relations among nations and peoples," the statement said.
However, the Alliance has been anything but cooperative when it comes to improving understanding of issues relating to the security of Israel's and United States' civilians.
The group claimed in its first report in 2006 that global tensions were driven primarily by the conflict between Israel and the Palestinian Authority. The same report referred to "a perception among Muslim societies of unjust aggression stemming from the West" in a discussion relating to the September 11, 2001 attacks on the United States by the international Al Qaeda terrorist group.
US Feared it Would be Anti-Israel - in 2006
At the time, the U.S. boycotted the group, expressing concerns that it would become a forum for bashing both Israel and the United States, in a manner similar to that of the U.N. Human Rights Council.
However, Obama administration officials, speaking on condition of anonymity, said those concerns have since been addressed.
Since Obama took office a year ago, he has worked hard to reach out to the Islamic community of nations in a series of gestures that make it clear he is bending over backwards to strengthen ties with the Muslim world.
Since his speech from Cairo last June, Obama has reached out to Iran and Syria, restoring full diplomatic relations with Damascus and returning an ambassador to the Syrian capital.
The U.S. has also joined the anti-Israel U.N. Human Rights Commission. Both these moves are reversals of prior Bush administration decisions.

.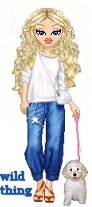 Wild Thing's comment........
Obamugabe is abandoning Israel, to please his fellow Muslims. Bush admin boycotted them, the Obama administration embraces them .
Posted by Wild Thing at May 23, 2010 07:45 AM
---
Comments
Is there anyone in Washington with a clue ? They can't see this right ? The asswipe joins a group obviously hostile to the United States and Israel, but nobody sees this as disturbing or at the very least a pattern of anti-American activities ?
Posted by: Mark at May 23, 2010 04:14 PM
---
to "bridge the divide". Isn't that what barbed wire and land mines are for?
Posted by: Jim at May 23, 2010 07:59 PM
---
Mark, I sometimes wonder if some are even glad obama has taken his stance against our friend Israel. It sure feels like it since so few speak up. The ones that have they have been awesome.
Jim, Perfect thanks!!!!!
Posted by: Wild Thing at May 24, 2010 03:33 AM
---
PBS has been running a poignant segment on the history of Jews in America...I highly recommend it, very informative..
Posted by: jan at May 24, 2010 08:18 AM
---