« Obama Administration Removed Faisal Shahzad From Terror Surveillance List BEFORE Attempted Attack | Main | Alan King - Survived By His Wife ...LOL »
May 07, 2010
Navy Seal Matthew McCabe Was Found Not Guilty
Praise God! U.S. Navy SEAL, Petty Officer 2nd Cl Matthew McCabe has been acquitted of charges he assaulted an Iraqi prisoner! Two other SEALs were acquitted of similar charges earlier.
Here is video of Fox News' Bret Baier announcing the acquittal, and then interviewing McCabe about the verdict! It took a military jury about 1 1/2 hours to come to the decision.
"I'm ridiculously happy right now," McCabe told Baier. McCabe and the other two SEALs had refused to accept a "reprimand," and instead were willing to face Court Martial in the interests of the truth.
God bless them each one for their service, and for the incredible integrity and honor they have displayed. They never should have had to face this, but they have revealed the highest character in how they have handled it!

.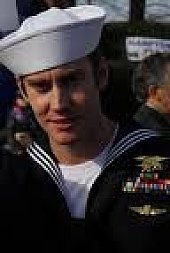 Navy Seal Matthew McCabe was found not guilty
FOX
A Virginia military jury found a Navy SEAL not guilty Thursday on all charges he punched an Iraqi suspected in the 2004 killings of four U.S. contractors in Fallujah.
"I'm really happy right now," Matthew McCabe, the Navy SEAL, told Fox News shortly after hearing the outcome of the court martial. "It's an amazing feeling. I'm on cloud nine right now."
McCabe, a special operations petty officer second class, called the proceedings "troubling at times," adding "having your career on the line is not an easy thing to handle.
McCabe was the third and final Navy SEAL to be prosecuted in the case. He had faced charges of assault, making a false official statement and dereliction of performance of duty for willfully failing to safeguard a detainee. McCabe was accused of punching last year is Ahmed Hashim Abed, the suspected mastermind of the grisly killings six years ago.
After the court martial, the 24-year-old from Perrysburg, Ohio, thanked the public for its continued support.
.
Rep. Dan Burton Statement On Navy SEAL Matt McCabe Being Found Not Guilty

WASHINGTON, D.C. – Rep. Dan Burton (R-IN-05) issued the following statement after Navy SEAL Matt McCabe was found not guilty of all charges related to the alleged abuse of an al-Qaeda terrorist detainee:
"My heartfelt congratulations go to Petty Officer McCabe and his family. I know they have endured many stressful months in anticipation of this trial. With all three Navy SEALs now cleared of all charges in this case, I believe this sends a very positive signal to the men and women in uniform who are fighting for America around the world today.
"I join the many thousands of Americans who cheer for SEALs McCabe, Keefe, and Huertas tonight, and on behalf of the 35,000 who signed my petition for these three heroes, I thank them for their honorable service, and welcome them back to duty."

.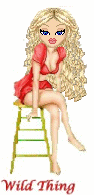 Wild Thing's comment........
Thank God!
They should never! have been charged!!!!!!!!!!!! The whole dang case was a travesty from the gitgo.

....Thank you Mark for sending this to me.

Mark
3rd Mar.Div. 1st Battalion 9th Marine Regiment
1/9 Marines aka The Walking Dead
VN 66-67


Posted by Wild Thing at May 7, 2010 05:55 AM
---
Comments
Rep Burton said this sends a positive message to the men and women in uniform. Unfortunately, I beg to differ with Rep Burton. The fact that these men were changed with a crime during the capture of a murdering terrorist sends a negative message to our men and women in uniform. The three Seals may have been found innocent but, up to that point, they were put through the ringer by the very military they are a part of.
We just can't blame Obama for this either as it happened under Bush too.
Posted by: BobF at May 7, 2010 09:58 AM
---
And may I say to the Army General who started all of this, FUCK YOU GENERAL!
Posted by: Eddie (A libs worst nightmare) at May 7, 2010 12:48 PM
---
It may have started under some other president but the bottom line is it could've stopped before it even got this far. The pentagon on down has been whussified and pc'ed. Rules of engagement are a joke, the enemy has more freedom on the field than our own troops do.
Saying obama had nothing to do with this, doesn't change the fact that he could have stopped the practice of Railroading troops caught up in the moment, they use to give medals for that, above and beyond the call. Now they're court martialled.
Yes, you are right, Bush allowed it too. When soldiers resorts to taking a bucket of rocks to a checkpoint to throw at the enemy, because they may shoot the wrong person who decides not to obey the rules is bullshit.
Their are no friendly civilians, unless they prove it to you. Alot of the Vietnamese did just that by helping us and putting their lives and their families in grave danger but still they did it. If a civilian is at the site of an ambush he aint friendly. Some Marine unit got sent home because they responded to an ambush the way they were taught, the killed everybody there. They were accused of overreacting.
I still think we should napalm all the poppy fields and they wouldn't have to kill one civilian. That would make these crackpot appeasing generals happy. Maybe that would end this Social experiment.
Posted by: Mark at May 7, 2010 03:44 PM
---
All of you echo my sentiments but Eddie has spoken for me, my grandsons will get a severe ass kicking from me if they enlist under this asshole president!!!
Like you Mark, we had civilians who alerted us to enemy activity at their great personal risk, anyone else could kill you in a heartbeat and some tried. If they are amassed and refuse to leave they are not friendly. It's like the ROE's, we fired back and got ripped for doing it, why we might be firing on friendlies, bullshit!!! That was white and green tracers and it was accurate fire on our positions. As Bob points out it goes way back under a succession of presidents. Let's start with Truman as the original pussifier!!!
Posted by: Jack at May 7, 2010 04:10 PM
---
BobF., I agree, you said it better then I could.
Eddie, yes you may and I ditto your feelings on this.
Mark, well said.
Jack, ditto that too.
Posted by: Wild Thing at May 8, 2010 04:38 AM
---