« Russian Climate Scientist Predicts New Ice Age To Begi 2014 ~Hello Al Gore!! | Main | Primaries Yesterday Rand Paul Takes Kentucky – Sestak Beats Specter – Burns Concedes »
May 19, 2010
Meet The Lawyers Our Money Pays For Defending Obama The Usurper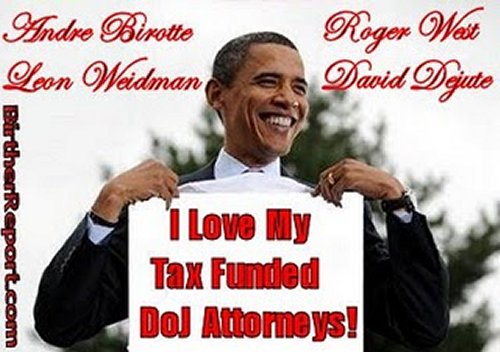 Meet the lawyers fighting another Obama Eligibility lawsuit, defending the Usurper is a full time job.
Obama's DoJ lawyers file 'Notice of Related Case' in the Jones v. Obama lawsuit, now in the United States District Court for Central California Western Division.
In short, Obama's lawyers, paid with your tax dollars, argue the Jones v. Obama lawsuit is related to the Captain Pamela Barnett(Keyes), et al v. Obama et al lawsuit, that was dismissed last year by Judge Carter, and argue the Jones case should go before Judge Carter.
Jones filed her opposition to the DoJ motion, on 5/11/10, which can be viewed below the DoJ notice, embedded below. It's only 7 pages and speaks for itself...
Wouldn't it be easier to just release ALL the records and prove Obama is constitutionally eligible? I think most of us know the answer..
JONES v OBAMA - OBAMA'S NOTICE OF RELATED CASE - Case 2:10-cv-01075-GAF-PJW - 05/04/10
.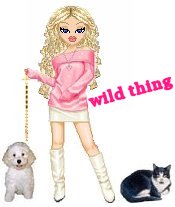 Wild Thing's comment........
I didn't think he was allowed to DOJ attorneys for personal matters. But he is!!!
Posted by Wild Thing at May 19, 2010 05:47 AM
---