« Rep. Peter King Says There Was 'Criminal Negligence' With The Obama Administration Re: Arrest Of Faisal Shahzad | Main | Republicans Sound Alarm on Obama's Plan to Seize 401(k)s »
May 05, 2010
Leftist Illegal Immigrant Supporter Sends White Powder to Arizona Governor Jan Brewer
Race-Hustlers Jesse Jackson & Al Sharpton Call for Selig to Pull All-Star Game Out of Arizona
Never mind the fact that a vast majority (59%) of Americans support Arizona… Never mind that 70% of Arizona voters who live with the problem support the bill… Never mind that the immigrant ID law has been on the books for 70 years… Never mind that the media has completely misrepresented the legislation

This is the letter sent today to Selig:

Dear Bud,
The Rainbow PUSH Coalition appeals to Major League Baseball to take a public stand against the recently passed Arizona immigration law. We also urge you to move the scheduled 2011 all-star game from Diamondback Stadium in Arizona unless this law is repealed.

America's democracy is based on the values of freedom and equality--a level playing field for all of its people. The passage of the Arizona immigration law is an affront to these principles, representing the most divisive and polarizing approach to immigration reform. It is morally reprehensible and will be challenged as unconstitutional in the courts. This law – and the social "movement" that has inspired it – will have a negative impact on all of America's people.
Major League Baseball is truly an international sport. Well over 25% of MLB players are of Latino descent, and players, coaches, managers, and staff come from many countries other than the United States. From Jackie Robinson's breakthrough moment in 1947 to today, they make major league baseball one of the world's most popular sports. They come here legally, documented, with the single goal of showcasing their skills and contributing to the growth and success of Major League Baseball. They should not be subjected to humiliating and illegal harassment.
The Arizona law will have a devastating impact on the integrity and public image of Major League Baseball. Imagine if players or their families are stopped and interrogated by law enforcement – not just during all-star week, but during any games – spring training (where half of the teams locate in Arizona) and regular season – played in Arizona. That would truly be a dark day for Major League Baseball. We urge MLB to take all necessary measures to protect the rights and interests of your players, coaches, staff and their families.
Sincerely,Reverend Jesse L. Jackson, Sr.
President and Founder/Rainbow PUSH Coalition
.
Suspicious white powder was sent to Arizona Governor Jan Brewer today. The FBI was called in:
The FBI will assist in the investigation of a suspicious envelope addressed to Gov. Jan Brewer that an employee at the Capitol opened Tuesday, sending the Executive Tower into one-hour lockdown after a white powder spilled from the envelope onto a computer.
Phoenix Fire Department hazardous materials experts spent less than one hour in the building. No injuries or complaints of illness were reported and the tower was reopened around 11:20 a.m.

.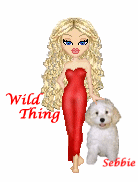 Wild Thing's comment........
Jessie Jackson and Al Sharpton, Obama and his ilk are probably thrilled. This is from THEIR handiwork and threats about those of us and Gov Brewer that want our laws to be followed.

......Thank you RAC for sending this to me.


RAC has a website that is awesome. 336th Assault Helicopter Company


13th Combat Aviation Battalion - 1st Aviation Brigade - Soc Trang, Republic of Vietnam


Posted by Wild Thing at May 5, 2010 06:48 AM
---
Comments
Suns to wear 'Los Suns' uniforms to honor Phoenix's Latino community,some how I smell money
at the end of this. No matter what it's pure
Bull S***...
Posted by: Gator at May 5, 2010 02:46 PM
---
But leftists aren't unpatriotic or violent, are they? Quick, where are some Tea Partiers they can blame?!
Screw Rainbow/PUSH (and "Los Suns" for having no backbone).
Posted by: Anonymous at May 5, 2010 05:53 PM
---
Gator, HUGE Ditto.

Anonymous, Amen to that too.

Thanks both of you so much.
Posted by: Wild Thing at May 6, 2010 02:01 AM
---