« Jeremy Hoop - "Rise Up" from "The Tea Party Movie" | Main | Internet Freedom Challenged by Obama FCC »
May 22, 2010
Homeland Security Alert: Terror suspect may be headed to Texas through Mexico
Homeland Security Alert: Terror suspect may be headed to Texas through Mexico

HOUSTON — A Homeland Security Alert is asking Houston police and Harris County Sheriff's deputies to keep their eyes open for a potential terrorist.
The alert focuses on Mohamed Ali, a suspected member of the terrorist group Al Shabaab. It indicates he may be traveling to the U.S. through Mexico.
Al Shabaab is a terrorist group based in Somalia with links to the Somali attacks dramatized in the movie "Blackhawk Down." A few months ago, the group announced its allegiance to Al Qaeda and Osama Bin Laden.
"[Al Shabaab operatives] are certainly a real threat to U.S. security and an increasing threat to U.S. security," said Rice University Baker Institute Fellow Joan Neuhaus Schaan.
The route from Somalia to Texas is shorter than Americans would like to think. It goes through Mexico. Two weeks ago, a federal indictment was filed in San Antonio against a Somali citizen. It alleges Ahmed Muhammed Dhakane led a "large-scale smuggling enterprise," moving east Africans into the U.S., including members of a terrorist group called AIAI.
"It was hundreds of individuals," Neuhaus Schaan said, in referrence to the indictment.
The current indictment has three counts for making false statements in regard to immigration for allegedly lying about his ties to terrorist groups.
Why would Al Shabaab come to the U.S?
"Either to recruit provide more funding or serve as operatives or sleepers for some future activity," Neuhaus Schaan said.
If authorities are right, Mohamed Ali is hardly alone and a terror network is following well-worn human smuggling routes into the Lone Star State.
"There would be a reasonable chance to have him [Mohamed Ali] coming through Houston," Neuhaus Schaan said. "They [Al Shabaab] have been pretty busy in Texas."
.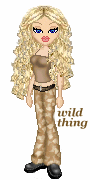 Wild Thing's comment........
Obama will give him a standing ovation.
When will most Americans wake up to the fact that these people started swarming to attack us once President Surrender-Monkey was sworn in???
Posted by Wild Thing at May 22, 2010 06:47 AM
---
Comments
oh awesome!!! I just forwarded the video to our grassroots group President and recommended we show it this week at our monthly meeting. Our group continues to grow, up over 420+ freedom and truth seeking patriots!!
Posted by: jan at May 22, 2010 09:01 AM
---
The terrorists are going to make hay while the sun shines. We've got an open border policy now and they will use it. Texas and new Mexico need to push back just as hard as Arizona. The Obama group is engineering another crisis to exploit, I'm afraid. And more innocent people will die to further his agenda.
Posted by: Jim at May 22, 2010 10:04 AM
---
Jan, thank you so much for forwarding this .
Wowo that is fantastic about your group, I Love news like that.
Posted by: Wild Thing at May 22, 2010 08:12 PM
---
Jim, your so right, and good point too. The terrorists are evil but not stupid when it comes to how to get their deeds done. They use this and why not, the left is saying it is ok with them.
Posted by: Wild Thing at May 22, 2010 08:14 PM
---