« OMG Plans Continue For Mosque to be Built Near Ground Zero | Main | Feds Tell Court They Can Decide What You Eat »
May 14, 2010
FBI Searches Watertown, Brookline In NYC Bomb Plot As Terror and Immigration Are Tied Together!!!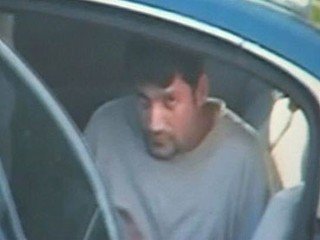 This man was taken into custody by federal agents just before 6 a.m. Thursday on Waverly Street in Watertown.
Barbara Lacerra/WBZ

.
FBI Searches Watertown, Brookline In NYC Bomb Plot

The FBI executed search warrants at a home in Watertown and a gas station in Brookline Thursday morning in connection with the attempted bombing in Times Square earlier this month.

4 STATES
The search is ongoing in four states – Massachusetts, Maine, New York and New Jersey.
Three people were arrested.
Authorities said there is "no known immediate threat to the public or any active plot against the United States."
At an afternoon news conference, Gov. Deval Patrick added that there was "no immediate threat" to people or property in Massachusetts.
3 ARRESTS
Patrick confirmed that two of the three arrests were in the Boston area.
A spokesperson for U.S. Immigration and Customs Enforcement (ICE) told WBZ a third person was arrested in Maine.
Two of the men had a "direct connection" to suspect Faisal Shahzad, a top Massachusetts law enforcement official told the Associated Press.
All three have been charged with immigration violations, which are not criminal charges. They are now in the custody of ICE.
Law enforcement officials have confirmed the names of the two men arrested in Massachusetts are Pir Khan and Aftab Khan.
While Pir Khan was arrested outside the Doubletree Hotel in Allston, officials will not confirm that Aftab Khan was the man taken into custody at a home in Watertown.
A spokesperson for the Doubletree on Soldier's Field Road tells WBZ that troopers were outside the hotel this morning, which isn't that unusual. But around 8 a.m., a cab pulled in to the area and troopers arrested the driver.
Khan works for Swadi Cab Inc., which leases its vehicles through MetroCab. The owner of the company, Sher Wahab, tells WBZ that Khan has been a driver with Swadi for eight or nine years. And for that time, he's never had a problem with him.
Wahab said he is shocked by the news.
Khan's cab has been impounded by police.
The second suspect was taken into custody at 39 Waverly Ave. in Watertown, who, according to a source, is a "key player" in the investigation.
Another man was questioned at the gas station in Brookline. That man was later released.
"DON'T MOVE"
Barbara Lacerra told WBZ she saw the arrest unfold from her home nearby at about 5:45 a.m.
"(We) heard the FBI guy yell 'FBI don't blah, blah move!'"
Lacerra said several FBI agents with guns blocked off the road, went into the two-family home and took out a young man in shackles and handcuffs. She noted that he was quiet and cooperative.
Another witness who lives across the street told WBZ's Kathy Curran that boxes of paper, a computer and bags of money were also removed from the home.
THE MONEY TRAIL
A law enforcement official told CBS News the searches are targeting money remitters - the money trail - and do not, at this time, point to any co-conspirators with Faisal Shahzad, the lone man charged in the plot at this point.
The working theory is that the remitters were merely moving money and have no complicity in the plot.
According to CBS News Justice Department and Homeland Security correspondent Bob Orr, "it is possible they may have helped Shahzad move money without any knowledge of his plans... making them 'unwitting participants.'"
"It's also possible they had some foreknowledge, and that's what's under investigation."
"The key point is... none of this is conclusive... and investigators do not yet know if the three are complicit in the plot."
BROOKLINE LOCATION
FBI agents and police were also at a Mobil gas station on Harvard Street in Brookline, about one block from Coolidge Corner.
Police told WBZ's Karen Anderson they closed the Cypress Auto Mart around 6 a.m., but they would not say anything about what's going on there.
Sources told her an employee was questioned inside for several hours after he came to open up the store.
Investigators also searched his car, which is registered to the address of the home being searched in Watertown.
He was not taken into custody and was released just after 11 a.m. The owner's brother picked him up and drove off with no comment.
The employee also just returned from a trip to Pakistan to visit his family.
Shahzad is a U.S. citizen of Pakistani descent and is believed to have spent five months there recently.
Elias Audy, the gas station owner, would not speak to reporters, but his niece told WBZ's Beth Germano the investigation is not connected to his business and that authorities are focusing on the employee.
.
From the Boston Herald
Governor's Councilor Marilyn Devaney, who lives around the corner from the home raided this morning, said, "This is so scary. This whole laissez-faire immigration thing is putting everyone at risk. We're just fortunate that we're getting these people before they're successful. Here we are just six miles from Boston."

Boston FBI Special Agent in Charge Warren T. Bamford said searches are being conducted at locations through the Northeast.
"We can confirm that search warrants have been executed in several locations in the Northeast in connection with the investigation into the attempted Times Square bombing," Bamford said. "A number of individuals encountered during the searches were taken into federal custody for alleged immigration violations."
Bamford said the searches "are the product of evidence that has been gathered in the investigation subsequent to the attempted Times Square bombing and do not relate to any known immediate threat to the public or active plot against the United States."

.
4 Scary Ways Terror and Immigration Are Tied Together
By Peter Huessy
( Peter Huessy is Senior Defense Consultant at the National Defense University Foundation.)

Our own immigration system is so riddled with holes that terrorists can drive into our country in an explosive laden truck just like the Times Square bomb suspect did.
We can only hope that the Times Square near-bombing will focus our attention on the conventional wisdom surrounding from the left surrounding immigration reform. First there's the belief that no attempt at reform can succeed without a generous amnesty. Then, there's the belief that immigration "coyotes" and other scam artists do not associate with terrorists. And finally, there's the misguided belief that our relatively open border with Mexico, and thus by default the rest of the world, is no big deal, and can be resolved through the simple act of issuing more work visas.
In my own conversations with experts on immigration, the drug cartels and terrorism, it has always been an article of faith that while drug cartels certainly use illegal immigration as a conduit for smuggling drugs, terrorists are not welcome among the coyotes that smuggle migrants and vice versa. But that is changing.
In the laptop captured from a top FARC commander, evidence was found of links between Chavez and Russia (from where weapons and explosives would come and be transferred) and Hezbollah and drug syndicates (where FARC would help Hezbollah blow up pipelines carrying Mexican oil for America).
I'm not concerned about the links between terrorism and immigration because it's the issue of the day. And it's not because Arizona has passed legislation that enables local and state law enforcement to actually "enforce" a 1940 federal statute dealing with whether legal residents but not citizens of the U.S. have to carry "papers" (they do). Nor am I focused on it because the Senate is, once again, considering bringing up "compressive immigration reform."
No, the events that have made me even more concerned about immigration are four-fold.
1. Dozens of bomb plotters in attacks on the United States have used the immigration system to marry women here in America and thus gain citizenship faster and with less scrutiny than they otherwise would. This includes the bombing suspect arrested for attempting to blow up people in New York City and Times Square, a point made eloquently and most recently by Michelle Malkin.
2. In 2008, I testified before the Maryland State Assembly that driver licenses should not be given to those illegally in America. Remember Muhammad Atta had a driver's license and when stopped in North Carolina for a traffic violation, the local police officer could not access immigration records to determine that Atta was here on an expired visa.
After testifying, I remained outside the hearing room and listened to a local Montgomery County representative to the Annapolis Assembly being interviewed by Mexican television about the oppressive nature of such a law as forbidding those illegally in the U.S. from getting driver licenses. She told a Mexican television reporter that there was really no such thing as an illegal immigrant: "They are all here simply waiting to adjust their status."
3. Then there is the news that Syria, probably via Iran and North Korea, has transferred Scud missiles to Hezbollah, the Lebanese-based terrorist subsidiary of Iran. Remember, Scud missiles used to be what we thought about when thinking about missile threats from Saddam's Iraq and Kim's North Korea. It appears everyone has graduated—Kim to long range rockets and Hezbollah to Scuds!
4. Finally, there's the likelihood that Iran will get a nuclear weapon and transfer it to a specially created and trained terror group to smuggle it into the United States. Open borders make that an easier job. Scam marriages do too.
So, here we are congratulating ourselves for capturing the Times Square suspect when our own immigration system is so riddled with holes that terrorists can drive right across our borders in an explosive laden truck and with a driver's license secured in any number of states blind to current threats. And we congratulate ourselves when our supposed potential peace partners, with whom were are so eager to engage, are either sending rockets to terrorists or building nuclear bombs destined for an American city.
Why then are Washington elites hell-bent on approving amnesty provisions as a part of what is known as "compressive immigration reform?" What part of "terror-sponsoring state," "terrorist," "open borders" and "bomb" do they not understand? And what do we make of the common complaint that we only wish to secure our borders and make our immigration system synonymous with "common sense" because we are a racist country inhospitable to ethnic groups other than "Anglos?" God, has anyone who claims this actually walked around any American city recently? Amnesty is objectionable because the person who gets to decide whether or not 16 million estimated illegal immigrants get to stay in this country are the illegal immigrants themselves!! They are, of course, "just adjusting their status."
Speaking of the millions of people already here illegally, David Broder quoted the late Senator Kennedy as being dumbfounded about why people could not understand why the illegal immigrants already here in the USA had to stay here. The assumption: we cannot send them home or they will not go home. And so if they wish to stay here in America, well, they get to stay here. And if jihadists intent on blowing us all to kingdom come, want to come here from rural Pakistan and marry an American citizen—well aren't we all in favor of multiculturalism? (Parenthetically, what skills are we adding to the American workforce by such an immigration policy?)
Immigration policy is now, by default, no longer a question of whom we as Americans desire to accept into our country. It has become a question of who wants to come to America whether we like it or not. And that is why so many citizens of this country are supportive of the Arizona law and against the amnesty provisions of past immigration reform laws. We want our sovereignty back. We want to decide who gets to be future Americans—because we value American citizenship and believe it should not simply be given away, either through amnesty, sham marriages or some wacky notion of multiculturalism. And we care who comes in and out of our country. Especially if they are armed. Armed with a bomb. Or a nuclear weapon. Feeling safe?
.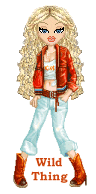 Wild Thing's comment........
Hmm, arrested on suspected immigration violations. Paging Arizona, paging Arizona.
"Governor's Councilor Marilyn Devaney, who lives around the corner from the home raided this morning, said, "This is so scary. This whole laissez-faire immigration thing is putting everyone at risk."
AMEN, lady!
And the last part of this post from FOX News is an awesome article about this.
Adding in to all of this, we have Obama will cut $42 million in funding to New York City just days after the attempted bombing in Times Square.
"It's an absolute direct slap in the face of the people of New York," said Rep. Peter King.
Posted by Wild Thing at May 14, 2010 07:55 AM
---
Comments
This is the ultimate insult. One of these days we will get even.
Posted by: Mark at May 14, 2010 07:55 PM
---
Mark, I agree so much. Thanks Mark.
Posted by: Wild Thing at May 15, 2010 01:36 AM
---