« Sestak Bribery Scandal a "Tempest in a Teapot" a Obama and WH Cover Up! | Main | Justice Department Declines to Appoint Independent Counsel for Sestak Case »
May 26, 2010
DESPICABLE Obama To Be No Show For Wreath Laying Ceremony at Arlington on Monday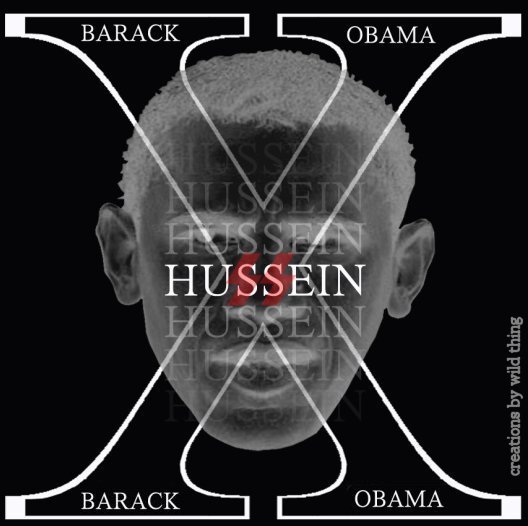 .

Obama To Be A No Show At Memorial Day Ceremony

Obama will be on vacation in Chicago this Memorial Day, instead of presiding over Memorial Day ceremonies at Arlington. This may be the first time since the Civil War that a president will not pay respect to the veterans passed.
WASHINGTON (AP)
President Barack Obama plans to spend a long holiday weekend in Chicago.
The White House says Obama and his family will travel to their hometown on Thursday and stay through the weekend. It will be their first trip back home since a visit for Valentine's Day weekend in February 2009.
On Monday, Obama is scheduled to participate in a Memorial Day ceremony at Abraham Lincoln National Cemetery in Elwood, Ill.
In Obama's absence, Vice President Joe Biden will participate in the customary wreath-laying ceremony at the Tomb of the Unknown Soldier at Arlington National Cemetery outside Washington
.

Obama will however make it back to Washington in time next week to honor Paul McCartney, who has sacrificed so much for the freedoms we enjoy.
Update: Obama will alter vacation plans slightly and travel to the Gulf on Friday in a desperate attempt to "plug the damn hole" in his approval ratings.

.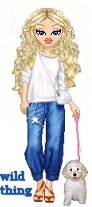 Wild Thing's comment.......
Obama has limitless contempt for America and those who have died to establish and defend it. This is merely one more opportunity for him to display that contempt.
This is the most disgraceful action by Mr. Obama yet. A huge slap at America. Absolutely disgusting. Barack Hussein Obama is a man that has no loyalty to or understanding of America and the esteem our people have for our military and, especially, fallen soldiers. He is making it clear to even the apathetic among us that he is not worthy of the office he holds.
It's already clear enough to many that his socialist/communist agenda will deliberately bring down the greatest country on earth. The November 2nd election will be or last chance to stop this man and his like-minded cohorts in congress, if we still have the right to vote by then.
The SOB American military hater demon muslim can GO STRAIGHT TO HELL!! How much are we supposed to be able to stand from this evil in office???!!!!!!!!! Every day, every minute I think I am going to burst!!!

Bush was there every Memorial Day with the exception of 2002 when he was at the American Cemetery in Normandy.
2002
http://www.defense.gov/news/newsarticle.aspx?id=44009
President George Bush, who was taking part in a Memorial Day ceremony at the American Cemetery overlooking Omaha Beach in Normandy. That beach and area of France was the site of the fierce, prolonged World War II Allied assault to wrestle German control from France starting D-Day, June 6, 1944.
Bush, in Europe for meetings and a NATO summit, said during the ceremony "our wars have won for us every hour we live in freedom. Our wars have taken from us the men and women we honor today, and every hour of the lifetimes they had hoped to live."

....Thank you Mark for sending this to me.


Mark
3rd Mar.Div. 1st Battalion 9th Marine Regiment
1/9 Marines aka The Walking Dead
VN 66-67


Posted by Wild Thing at May 26, 2010 06:55 AM
---
Comments
I didn't vote for him in 2008 and won't in 2012.
Posted by: Anonymous at May 26, 2010 08:15 AM
---
I know it's not mandatory, but the President should consider it obligatory. He's our leader and he should be showing it instead of wandering off on vacation. He's kind of like Megan Fox. Burning too many bridges and people are fed up. I don't care if he doesn't care for the military. He needs to keep that inside himself and just lay the wreath at the tomb of the unknowns. It might just do some damage control. I can't believe he's that stupid. Wait, yes I can. I'm smarter then he is by far and so are my kids.
Posted by: Lynn at May 26, 2010 08:20 AM
---
What a jerk. It's his honored position to be able to preside over the memorial ceremony for our fallen heroes -- my heart would burst with pride for all those brave men and women who have served and died for us if I were the one placing the wreath. But, this POS can't be bothered. Once again, the chump-in-chief pisses on our protectors.
Posted by: petesuj at May 26, 2010 08:20 AM
---
Piss on the Marxist, muslim, America hating Kenyan. I am glad he is not attending ceremonies at Arlington. He would probably just toss the wreath anyway like he did the flowers at Ground Zero.
Posted by: TomR at May 26, 2010 09:04 AM
---
"Greater no love than this, than a man who lays down his life for a friend." - John 15:13 and FREEDOM IS NOT FREE! In my home, every day is Flag Day and Memorial Day!!
Posted by: darthcrUSAderworldtour07 at May 26, 2010 09:28 AM
---
I'm with Tom on this. Our fallen heroes at Arlington do not deserve to have that piece of shit commie fucker anywhere near them. With any luck a richoet from a gang shoot out in Chicago will save the country.
Posted by: Eddie (A libs worst nightmare) at May 26, 2010 10:41 AM
---
A richocet ???? Bwahahahahahaha...good one. I love it.
I don't think he belongs there at all, He has not earned the Right to be there. That is sacred ground, hallowed ground only Americans are allowed to visit Arlington and the Tombs of the unknown have an even greater significance than the cemetery itself.
Not one who cavorts around the world apologizing for what this country did for the world and the country who paid the highest price for their freedom. Then bowing to our enemies, shaming our allies, chastising this country on foreign soil, No this dirtbag doesn't belong at Arlington.
I am just as glad he won't be there.
Posted by: mark at May 26, 2010 11:05 AM
---
I also agree with TomR, those were my exact thoughts and I thank TomR for making the comment.
Posted by: Bob A at May 26, 2010 11:58 AM
---
If he keeps this up he should remember what happened to Anwar Sadat.... (and that truly WAS tragic...)
Posted by: pontiff alex at May 26, 2010 01:02 PM
---
Think of the life-long sacrifice of the guards at the Tomb of the Unknowns, no, he doesn't need to be breathing the same air as those men.
Posted by: Jim at May 26, 2010 04:05 PM
---
For a Commander-in-Chief he sure is delinquent and woefully remiss in his duties. His lack of knowledge for the requirements of this position is very very painful to watch. I cannot wait to we are rid of him.
Posted by: jan at May 26, 2010 06:47 PM
---
Rolling Thunder and over 400,000 Veterans will be converging on Washington this Memorial day. Obama just told these Americans what he things of them.
Bill Clinton never missed a Memorial Day in Washington. GW Bush only missed one and that was because he was at the National Cemetery in Normandy honoring the thousands who died during the Invasion.
Posted by: BobF at May 26, 2010 07:12 PM
---
Thank you everyone soooooo much.
I see what you mean too about maybe it is better obama does not go there. I agree too, I don't even want him breathing the air or standing on the soil of the ground there.

BoBF, thanks for pointing that out too about Rolling Thunder.
Posted by: Wild Thing at May 27, 2010 01:23 AM
---
Good point pontiff alex, history does have a habit of repeating itself.
Posted by: cuchieddie(Enemy of the State) at May 27, 2010 08:19 AM
---
Good point pontiff alex, history does have a habit of repeating itself.
Posted by: cuchieddie(Enemy of the State) at May 27, 2010 08:19 AM
---
Does anyone know the last time a VP stood in while the P was off on vacation?
Bush going to Normandy is one thing (obviously) but to actually go on holiday!?! Seriously!?!?!
Posted by: beth at May 31, 2010 11:15 AM
---