« Obama and His Administration Talking With RED China In Human-Rights Talks ~ More Obama Attacking USA | Main | Obama: No Questions For The Press at Press Freedom Event »
May 17, 2010
Dale Peterson For Alabama Agriculture. Commissioner ~ Love How He Says " We are Better than That!"
A Great Alabama Political Ad
This is Dale Peterson, he is running for Alabama Agriculture. Commissioner.
Dale Peterson, Alabama Agriculture Commission, ICAUCUS endorsed candidate fighting the fight to save our country. Some people recognize the enemies from within & without. We need fighters today, people that are not afraid to stand & tell the Government NO!!! Help Dale Stand & Defend our Country, it starts 1 state at a time.
.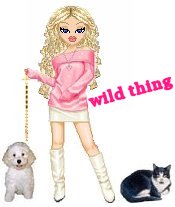 Wild Thing's comment........
You have got to see his website too. CLICK LINK and scroll down his page. Wonderful.
http://www.dalepeterson2010.com/home.html
Posted by Wild Thing at May 17, 2010 06:55 AM
---
Comments
Oohra, Semper Fi. We need 435 more just like him.
Posted by: mark at May 17, 2010 07:46 AM
---
Mark, we have an ag guy running to unseat our RINO in Missouri's 8th district. Bob Parker. A rancher. Provided there's no 'disaster' that suspends the Nov. elections, the landscape in D.C. will be dramatically changed.
Posted by: Jim at May 17, 2010 11:16 AM
---
He's right when he says, "we're Republicans, we should be better than that" but unfortunately, there are some Republicans that aren't.
Wouldn't it be great to see this guy get elected and carry his Winchester to work with him every day?
Posted by: BobF at May 17, 2010 04:49 PM
---
More and more plain spoken, well grounded candidates are rising to the occasion and coming forward. True Americans citizens, not "Citizens of the World" will be elected in the forthcoming elections and truly govern with feet on the ground, erect, and ram rod straight talk without all this spineless nonsense we have now.
Led by a rejuvenated, free, and industrious private sector let loose to prosper, America will very well experience a renaissance both political and economic, unleashed to thrive free with prosperity at home to be the America we all long for and all want to work to be once again.
This shall come to be. The stars and stripes forever !!!
Here's another plain speaker recently elected in New Jersey:
http://www.blinkx.com/watch-video/gov-christie-puts-a-liberal-reporter-in-his-place/EdwVZEo5BbANDwMIybsabg
Posted by: Carlos at May 17, 2010 07:25 PM
---
Thanks everyone and thanks Carlos for the link. Yes Christie is doing great, I loved how he said that to the reporter. heh heh
Posted by: Wild Thing at May 18, 2010 03:13 AM
---