« Illegals Threaten To Murder Americans With Axes and Shovels SB 1070 | Main | Obama (terrorist sympathizer) Wants to Reach Out to Hezbollah Terrorists »
May 20, 2010
Awesome LT. Col. Allen West Talks Tough About Illegal Immigration and Obama
"See our government wants to castigate us as the enemy. Our President went down and said that the problem is here in the United States of America. Well, you know, let's face it. Wherever he goes he's going to apologize for this country. I can't stand the guy. I absolutely can't stand him."

.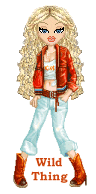 Wild Thing's comment........

This is GREAT!

God bless Lt.Col. West. I sure hope he wins the election. I wish I could vote for him but he lives in a different part of Florida then where I live.
Posted by Wild Thing at May 20, 2010 05:49 AM
---
Comments
...And we have room only for American patriots I would add to this quote from T.R.
Lt. Colonel Allen West's straight talk comes naturally from an American patriot with no speechwriters and with no teleprompters either.
More and more true American patriots will rise to the occasion in the months to come as we restore and redirect the path American providence will continue on.
Excellent candidate with Lt. Colonel Allen West in Florida 22 with wonderful prospects for the future.
Posted by: Carlos at May 20, 2010 11:04 AM
---
Powerful stuff.
Videos like this should be on every newscast on every network.
If this man does not get elected, I will be amazed and saddened.
Posted by: Sean at May 20, 2010 11:44 AM
---
Teriffic speech. Thank you WT. I have sent this one around to my contacts.
Posted by: Jim at May 20, 2010 03:10 PM
---
I have to admit I'd follow that man anywhere.
Posted by: mark at May 20, 2010 07:17 PM
---
Thanks everyone soo much.
I agree Mark I would too, this man stands out big time and never wavers.
Posted by: Wild Thing at May 21, 2010 02:09 AM
---