« America's Bloodless Coup d'etat! | Main | Bloomberg and Obama Disappointed Bomber Wasn't a Tea Partier »
May 04, 2010
Officials Arrest Pakistani-American Shahzad Faisal in Times Square Bomb Attempt
US officials arrested Shahzad Faisal of Connecticut tonight in connection to the attempted Times Square bombing.
NEW YORK - Authorities arrested a U.S. citizen in connection with the failed bombing attempt in New York's Times Square as he tried to leave the United States, Attorney General Eric Holder said on Tuesday.
Faisal Shahzad was arrested at 11:45 p.m. Monday night by Customs and Border Protection agents as he attempted to board an Emirates airlines flight to Dubai at New York's JFK airport, Holder and other officials said.
"It is clear that the intent behind this terrorist act was to kill Americans," Holder said.
Shahzad, a naturalized U.S. citizen who was born in Pakistan, was accused of driving a car bomb into Times Square, authorities said. He will appear in Manhattan Federal Court later on Tuesday.
Holder said the investigation was ongoing, and said that law enforcement officials had gathered "significant additional evidence." He urged Americans to remain vigilant.
"The American people should know that we are deploying every resource available, and we will not rest until we have brought everyone responsible to justice," Holder said.
Earlier, officials told The Associated Press that the suspect recently returned from a five-month trip to Pakistan, where he had a wife. The officials spoke on condition of anonymity because the case was at a sensitive stage.
Shahzad was being held in New York and couldn't be contacted. He has a Shelton, Conn., address and a phone number listed there wasn't in service. Investigators were searching his home.
Law enforcement officials said Shahzad bought the SUV that was parked in Times Square on Saturday from a Connecticut man three weeks ago and paid cash. The officials spoke on condition of anonymity because of the sensitive nature of the case .
NBC's Pete Williams earlier reported the man's name was on an e-mail that was sent to the seller of the car last month, as well as other evidence suggesting he had a role in the attempted bombing.
One federal law enforcement official, according to the Washington Post, cautioned that, while investigators are examining unspecified international communications that may be connected to the attack, "that doesn't get you to an international plot, a multi-organizational plot."
"We're just not there," the official told the Post.
Another U.S. official, recounting a conversation with intelligence officials, was quoted in the Washington Post: "Don't be surprised if you find a foreign nexus. ... They're looking at some telltale signs, and they're saying it's pointing in that direction."

The SUV was parked near offices of Viacom Inc., which owns Comedy Central. The network recently aired an episode of the animated show "South Park" that the group Revolution Muslim had complained insulted the Prophet Muhammad by depicting him in a bear costume.
Barack Obama telephoned handbag vendor Duane Jackson, 58, of Buchanan, N.Y., on Monday to commend him for alerting authorities to the smoking SUV. The White House said Obama thanked Jackson for his vigilance and for acting quickly to prevent serious trouble.
Eric Holder Remarks on the Arrest of Shahzad Faisal
.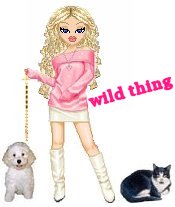 Wild Thing's comment.........

Nidal Hasan who was the Ft. Hood Shooter, the pany bomber at Christmas and this terrorist all connected to Pakistan.
The South Park thing might be the detail, but since he went to Paki months ago, for months, obviously he was coming back to do something
Posted by Wild Thing at May 4, 2010 05:55 AM
---
Comments
Looks like they were Muslim? Who would have figured?
Posted by: BobF at May 4, 2010 10:07 AM
---
Even Bloomberg, mayor of New York, was convinced it was a 'home-grown' verson of a McVeigh type, a disgruntled, right-wing zealot, not liking Health Care reform.
But the left was WRONG again. I guess they are still looking for that one moderate Moslem...hehehe, come out, come out wherever you are.
But more amazing is the fact, McVeigh a terrorist as he was, has been the only Terrorist who has been executed. Could this be another double standard, left wing terrorists are not as violent as Right wing terrorist ? Inquiring minds want to know.
KSM is being handled with 'kid-gloves' as if he is some kind of folk hero...like 'Che' the other left hero, funny how all their heroes are murderers, rapists and basically cowardly thugs. But they are held up to the world as the kind of heroes they want their children to emulate.
Personally, I will stick with my own brand of Revolutionaries, Washington, Franklin and Jefferson.
Posted by: Mark at May 4, 2010 10:59 AM
---
The right vs. Left terrorist is a questiion of compemtemce. Right wing nut jobs are much closer to reality and are just hundreds of times more dangerous than Left wing nut jobs whose grip is a lot loser. Qbama's good buddy did not know how to build a bomb that would really damage the Capital building. When he bombed Congrress in the sixties.
McVeigh lost any hope that the electrion could bring people to power who would hold the FBI to account for burning those people at Waco. I still find reason to hope for that reason I may be more of a nutjob than McVeigh.
Posted by: Avitar at May 4, 2010 12:37 PM
---
Mark, Bloomberg and the MSM prayed it would be some right wing zealot connected with the Tea Part movement. They so much wanted this to discredit the Tea Party.
They didn't report that Shahzad was a registered Democrat. If he had been Republican, it would be all over the news every 5 minutes.
Posted by: BobF at May 4, 2010 04:55 PM
---
Bloomberg should apologize but he won't. I agree he was so wanting it to be a right wing person.
There were some other stupid comments as well from the media on CNN and MSNBC. sheesh
Posted by: Wild Thing at May 5, 2010 01:27 AM
---