« Maurice Strong and George Soros Owners Of Their Puppet Barack Hussein Obama All 3 Set To Destroy America! | Main | Hate Filled Muslim Monster Jew-hater And Supporter Of Genocide Flushed Out By David Horowitz At A Speech In San Diego »
May 13, 2010
9 Indicted On Charges of Accessing Obama Records
9 indicted on charges of accessing Obama records
DES MOINES, Iowa

Nine people were indicted Wednesday on federal charges of accessing President Barack Obama's student loan records while they were employed for a Department of Education contractor in Iowa.
The U.S. attorney's office said a grand jury returned the indictments in U.S. District Court in Davenport.
All nine are charged with exceeding authorized computer access. They are accused of gaining access to a computer at a Coralville office where they worked between July 2007 and March 2009, and accessing Obama's student loan records while he was either a candidate for president, president-elect or president.
U.S. attorney spokesman Mike Bladel referred questions to online copies of the indictments.

Each of eight indictments posted by Wednesday night were brief, saying the charged individual "intentionally exceeded authorized access to a computer and thereby obtained information from a department and agency of the United States" and "intentionally accessed student loan records" of Obama without authorization.
Those charged are Andrew J. Lage, 54, Patrick E. Roan, 51, Sandra Teague, 54 and Mercedes Costoyas, 53, all of Iowa City; Gary N. Grenell, 58, and Lisa Torney, 49, of Coralville; Anna C. Rhodes, 32, of Ainsworth; Julie L. Kline, 38, of West Branch; and John P. Phommivong, 29, for whom no hometown was listed.
Lage told The Associated Press on Wednesday evening he did not know about the indictment and declined comment.
Messages were left for Teague, Torney and Costoyas. A telephone listing for Kline rang unanswered and a listing for Rhodes was disconnected. No telephone numbers were immediately found for Phommivong, Roan or Grenell.
Six of them are accused of accessing Obama's records when he was a candidate, according to the indictments online. One is accused of accessing the records when he was president-elect. An indictment for the ninth defendant was not immediately available online.
Court records did not name the contractor that employed the defendants.
Arraignments are scheduled for May 24. The charge is punishable by up to one year in prison and a fine of up to $100,000.
.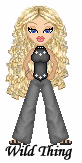 Wild Thing's comment........
The Regime is really desperate to hide everything about Obama's past. Why aren't his federally guaranteed loan records open to the public?
More double standard! Remember when the State worker helped the Obama campaign and snooped into files trying to find something on Joe the Plumber? She never got any jail time and I am not sure if she even was fined.
Just a reminder too, Rev. Manning's grand jury trial due this Friday in Harlem.
Posted by Wild Thing at May 13, 2010 07:47 AM
---
Comments
I am only hearing about this from the fringe. Is anybody making book that all charges will be dismissed if they will sign a permant gag ordeer? Consider their testimony.
Obama will do anything to keep them from testifying. While he can't be removed without impeachment his Judicial appointments become fruit of the poison tree if where he was born comes out.
Posted by: Avitar at May 13, 2010 01:04 PM
---
Avitar, Yes I agree. What I am hoping for is some of the dems will have had enough and they start impeachment. If our side does it there is no way it will happen.
Posted by: Wild Thing at May 14, 2010 04:24 AM
---