« Under CIC Obama Army Preps for Tea Party 'Terrorists' | Main | Pitiful Community Agitator Obama Speaks In Quincy,Ill.And Has Riot Police For Peaceful Tea Party Group »
April 30, 2010
Self Serving RINO/Democrat Political HACK Charlie Crist Tried to Phone Rahm Emanuel, Call Refused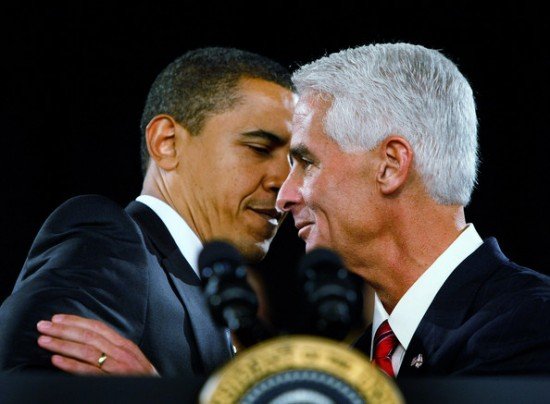 The Night Beat: Sorry Charlie
Charlie Crist Tried to Phone Rahm Emanuel, Call Refused

Charlie Crist, soon to be independent Senate candidate from Florida, tried to reach White House chief of staff Emanuel through intermediates. WH refuses to take the call. Dems plan big talent/money blitz for Kendrick Meek. BTW: Obama's approval rating in FL is in high 40s, per internal Dem polling.

.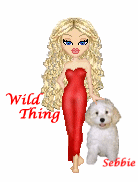 Wild Thing's comment.......
LOL Now he's whoring himself to any sugardaddy he could find.
Typical Charlie. He will do anything to win. ANYTHING!
Crist and Obama have a lot in common! Both will say anything to get your support! Among other things I will hold off on mentioning unless it breaks wide open on FOX or something. Let's just say they both are limp wrists.

Goodbye and good riddance to Charlie Crist. It's the "moderate" Republicans that have pushed the party over the cliff. Hit the road you loser.

....Thank you Mark for sending this to me.

Mark
3rd Mar.Div. 1st Battalion 9th Marine Regiment
1/9 Marines aka The Walking Dead
VN 66-67


Posted by Wild Thing at April 30, 2010 06:48 AM
---
Comments
LOL Now he's whoring himself to any sugardaddy he could find. Well stated Chrissie, Charlie is the proverbial "Whore Hooked On Heroin", he'll say or do anything for the money and title. Whore fits so many of 'Him". Like your buddy McCain, that gives an honorable profession a bad name Charlie, shame on you.
Posted by: Jack at April 30, 2010 12:40 PM
---
The democrats don't want anything to do with Crist. He's not going to split the vote, where it would make a significant difference.
Rubio didn't move 65 points in the polls by just Republicans polling only, they're also a lot of Independents in those polls after all the Independents are the ones the media likes to poll.
Another thing Rubio will get the Hispanic vote from Florida, he's second generation Cuban. He speaks their language. In Florida, he has a whole lot going for him. Which is why his historic rise in the polls.
Remember Virginia, New Jersey, and Massachusetts, especially Massachusetts, normally there would be No way in hell a Republican could win in Mass. It was the Independents who put Brown over the top. The ones who normally vote democrat. Why because the 'we the People' are pissed and this is not only in isolated areas, it is the whole country.
Posted by: Mark at April 30, 2010 12:52 PM
---
Thank you Jack. Ditto all you said.

Mark, isn't that funny, I just love it. Thanks again for telling me about this.
Posted by: Wild Thing at April 30, 2010 07:51 PM
---