« Discovery Announcement ~ The densest element in the known Universe has been found! | Main | Eligibility challenger: Don't touch my brain! »
April 06, 2010
Obama Attacking Non-Union Manufacturer Toyota With $16 Million Fine
Obama Transportation Secretary today proposed to fine Toyota with a record $16.4 million.
The government is seeking to fine Toyota a record $16.4 million, accusing the Japanese auto giant of hiding a "dangerous defect" in its slow reporting of faulty gas pedals that have been blamed for unintended sudden accelerations and motorists' deaths.
The proposed fine, announced Monday by Transportation Secretary Ray LaHood, is the most the government could levy for the sticking gas pedals that have led Toyota to recall millions of vehicles. There could be further penalties under continuing federal investigations, and Toyota also faces private lawsuits seeking many millions more.
Toyota Motor Corp. has recalled more than 6 million vehicles in the U.S., and more than 8 million worldwide, because of acceleration problems in multiple models and braking issues in the Prius hybrid.

.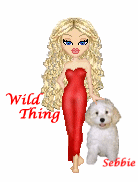 Wild Thing's comment........
Ford is union. Toyota is not...in fact they closed the only joint GM/Toyota union plant after GM declared bankruptcy. This is clearly payback for that, the Feds even raided some of Toyota suppliers awhile back.
Posted by Wild Thing at April 6, 2010 05:40 AM
---
Comments
What if Toyota gets pissed and closes all its US plants? What if Toyota says "we don't need American" pulls its assets and sets up shop in China and India? Toyota employs hundreds of thousands of Americans and the Obama regime wants to mess them over.
Posted by: BobF at April 6, 2010 09:49 AM
---
Kill big business. Then nationalize the corpse. Have govt. control every aspect and sector of American life. Ah, the Marxist dream of obama and many Democrats.
Posted by: TomR at April 6, 2010 10:59 AM
---
Conflict of interest. Toyota should take it to court. As much as I would like a new Dodge Challenger, Chrysler and GM are on my blacklist for taking a bailout. The U.S. automakers have had worse problems that Toyota's. Pinto's with exploding gas tanks come to mind.
Posted by: Jim at April 6, 2010 12:59 PM
---