« Second Navy SEAL Cleared | Main | Navy To Name Next Ship After Late Rep. John Murtha ~ Shame On The Navy! »
April 24, 2010
Not Worried About American Citizens Obama Criticized Arizona's Immigration Bill ~ He Is Worried About His Illegals

Barack Obama criticized Arizona's tough immigration bill as irresponsible Friday and said his administration is examining whether it would violate civil rights.
Obama said the federal government must act responsibly to reform national immigration law — or "open the door to irresponsibility by others."
"That includes, for example, the recent efforts in Arizona, which threaten to undermine basic notions of fairness that we cherish as Americans, as well as the trust between police and their communities that is so crucial to keeping us safe," Obama said.
If signed into law by Arizona Gov. Jan Brewer, the legislation would require police to question people about their immigration status if there's reason to suspect they're in the country illegally. Civil rights activists say such a law would lead to racial profiling and deter Hispanics from reporting crimes.
Obama instructed the Justice Department to examine the bill to see if it would violate civil rights.
.
GOP Arizona Gov. Jan Brewer today signing the Arizona Immigration Bill into Law.

Arizona Gov. Jan Brewer on Friday signed the toughest law against illegal immigration in the country, shrugging aside warnings from religious and civil rights leaders — and President Obama — that it would lead to widespread racial profiling.
Hours after Obama denounced the measure as "misguided," Brewer held a signing ceremony for the bill, which makes it a crime to be in the state illegally and requires police to check suspects for immigration paperwork.
Brewer, at an afternoon news conference in Phoenix, cast the law in terms of public safety, saying, "We cannot sacrifice our safety to the murderous greed of drug cartels." Brewer said she would order the state police training agency to form guidelines to train officers and protect against racial profiling.
Brewer spent as much time during her remarks talking about diversity and the need to avoid racial profiling as she did about fighting crime and protecting Arizona from illegal immigration. "People across America are watching Arizona, seeing how we implement this law, ready to jump on the slightest misstep," she said.
The bill, SB 1070, landed on Brewer's desk Monday afternoon; she had until Saturday to sign or veto it. The Republican governor, who is advocating a 1% sales tax hike on the ballot next month, faces a tough primary in August. Virtually every Republican in the state Legislature voted for the bill.
But a recent poll showed that 70% of state voters supported the measure — even though 53% said it could lead to civil rights violations. Because of that broad support in a state that is the main gateway for illegal immigrants into the United States, people on both sides of the debate have long expected Brewer to sign the bill.
"Arizona is actually taking the lead in doing what the president is failing to do, which is to protect the interests of the people of Arizona," said Ira Mehlman of the Federation for American Immigration Reform. "What the Legislature and Gov. Brewer are saying is, 'If the president won't do it, we're going to do it ourselves.' "
Unless opponents can stop it with lawsuits, the law will take effect 90 days after the legislative session ends this month or in May.
.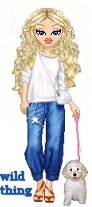 Wild Thing's comment........

Oh really obamaislam??? Where are YOUR papers!!!??!

Obamaislam will be observing for civil rights violations...wh'what!?!?!? You mean the civil rights of US citizens... hell no, he means the civil rights of non citizens over US citizens.
Posted by Wild Thing at April 24, 2010 05:50 AM
---
Comments
Finally, a governor who stands up for her people.
Posted by: BobF at April 24, 2010 07:32 AM
---
What should we expect he is a illegal himself
HE REALLY NEEDS TO JUST GO
Posted by: Ben Ray Atkinson at April 24, 2010 08:00 AM
---
Had the Feds done what they were suppose to do, take care of National Security, especially after 9-11, this law in Arizona would not be necessary. This applies to both parties. They both have been laying down on the job when it comes to National Security. This whole issue is all about POLITICAL greed and power.
Posted by: Mark at April 24, 2010 08:09 AM
---
Yes, obama is angry that a lowly state governor is upsetting his plans for a mass gain of Democrat supporters. obama will now crank up his amnesty bill.
I wish the states and federal govts. would also go after the employers of known illegals. Cut off the supply of jobs and many of the illegals will leave on their own.
Posted by: TomR at April 24, 2010 09:44 AM
---
Apoplectic fits in the White House, DOJ and DHS! I wonder if it is giving migraines to holder and nappy. I sure hope so. But the left needs to keep one thing in mind. Arizona is an open carry state. That means on the hip, loaded and in battery.
Is this going to be the Lexington and Concord Greens of the 21st Century? One wonders. Indeed, one should wonder if it will be so.
Keep your powder dry and your blade sharp!
Posted by: Glenn Mark Cassel AMH1(AW) USN Ret. at April 24, 2010 01:54 PM
---
How to identify illegals-hmmm..how about the guys working on a landscape crew who scatter like leaves whan a police cruiser drives by...and yes, an alleged POTUS who cries "how dare you?" when you ask him to answer for his sketchy background... Hmmm??? Traveling to Az. soon Barry???
Posted by: willy at April 24, 2010 05:47 PM
---
I agree, we have laws about illegals, it is too bad any State has to do this, it speaks volumes how far into the bad we have gone that laws are ignored by those elected into office. We need more States doing this and let Washington D.C. know loud and clear we are fed up with illegals. I feel badly for the ones coming here legally that while they are waiting legally see this BS happening from the illegals. disgusting to say the least.
Posted by: Wild Thing at April 25, 2010 12:26 AM
---