« List Of Tax Hikes In Obamacare | Main | Democrat Barbara Boxer Told Supporters "get as excited as the tea party people are" ~ LOL »
April 19, 2010
Nancy Pelosi's Palm Beach Party Had More Security Than Guests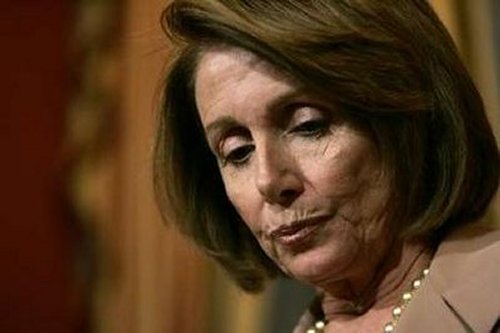 Nancy Pelosi's Palm Beach Party Had More Security Than Guests

When she showed up for a private dinner in Palm Beach, Speaker of the House Nancy Pelosi walked into the home of businessman and Democratic moneyman George Cloutier with a security detail 12 strong, mostly US Capitol Police.
There were four additional Palm Beach cops. And two sheriff's deputies.
Oh, yes! Two police boats in the Atlantic Ocean, across the street from Cloutier's house.
And with 18 guests at the dinner last weekend, the wingding had fewer guests than lawmen!
Pelosi ......
Pelosi shepherded the groundbreaking reform from bill into law last month, and she and some of her Democratic colleagues have received threats.
"We're glad they were there," said a guest who asked not to be named said about the tight security. "You never know. That's the sad reality of today's world."
So, who's paying? Who was there? Find out about Pelosi's San Fransisco treats and vote on the poll below, or click
Tiffany and George Cloutier ...........
I'm told the cocktail party and sit-down dinner for the San Fransisco Democrat Pelosi raised $100,000 for the Democratic Congressional Campaign Committee. New U.S. Rep. Ted Deutch was there, as was the Boca U.S. Rep. Ron Klein.
Since cops don't talk about security for high-ranking government officials, there's no telling if the setup at Cloutier's house cost the taxpayers more than what was raised for political purposes.
The surgically-beautified Pelosi, meanwhile, appreciated particularly the treats that Tiffany Cloutier had flown over for the occasion and placed on everybody's plate: 10-inch-long, 8-inch-tall replicas of San Fransisco cable cars made of hand-painted chocolate!
Among the civilians at the shindig: Local landowners Rick and Tricia Keitel and lawyer Michael Steiner with his wife Janet.
After catching some Zs at The Breakers, Pelosi spent Sunday with personal friends in Vero Beach.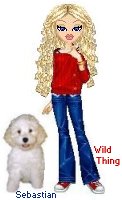 Wild Thing's comment........
Condolences to the security guys who had the misfortune of being assigned the detail of protecting such a reprehensible piece of filth as Nancy Pelooser.
She is lowering the unemploymant rate by hiring security guards for herself. LOL
"When people fear their government, you have tyranny; when the government fears their people, you have freedom "...Thomas Jefferson
Posted by Wild Thing at April 19, 2010 03:50 AM
---
Comments
Poor damn Nancy. She fears the public while she lives high on the hog. Oh, the trials and tribulations of the elite. More caviar and botox Please.
Posted by: TomR at April 19, 2010 09:54 AM
---
She looks like a Macy's Day parade balloon in trouble.
Posted by: jan at April 19, 2010 05:09 PM
---
Ya, see here's another one who looks like death warmed over, they just don't know it yet. She has finally reached the pinacle of her power and has accomplished nothing but put other people in misery. She's ugly, has no personality, and has got to suck as a wife and not sexually either, just plain suck but here she is demanding all these benefits that no other speaker has ever had but she is the boss.
Who died and left her in charge?
Posted by: Mark at April 19, 2010 05:20 PM
---
Heh heh heh, just like the governor here, the bitch had the state patrol out in force on the capitol grounds as we protested on the capitol steps last Thursday, you bet they fear the public.
Bring out the spikes and Vlad the impaler!!!
Posted by: Jack at April 19, 2010 05:25 PM
---
Tom, Hahahahahha exactly.

Jan, she sure does.

Mark, yuor right, she demands constantly.
Jack LOL thanks for sharing about the Gov. there.
Posted by: Wild Thing at April 20, 2010 12:42 AM
---