« More From ANTI-American Mikey Weinstein 's (Military Religious Freedom Foundation) Says Army Symbol Is Religious, Should Be Changed ~ WTF! | Main | Troops in Afghanistan Perform 'Telephone' »
April 30, 2010
How Convenient...."White House Declares Halt on New Offshore Drilling"..Anyone Else Suspicious?
Attorney Becnel Is Filing Gulf Spill Suits `Every Hour
.
White House Declares Halt on New Offshore Drilling

BATON ROUGE, La. (April 30) -- The White House said today it is halting all new offshore drilling in U.S. waters until there's an "adequate review" of a massive 600-mile-wide oil slick that has begun to drift into Louisiana's wetlands.
Florida's governor declared an emergency in six Pandhandle counties, and BP pledged to reimburse people whose property is damaged by the spill.
Winds, high tides and waves through the weekend were forecast by the National Weather Service, forces that could push oil into lakes and inlets around southeast Louisiana. Thunderstorms are expected today, along with seas of 6 to 7 feet that pushed tides several feet above normal.

Forecasters say the spill could reach Mississippi within a day, Alabama in two and Florida by early next week.
"The oil slick is generally moving in a northerly direction and threatens Florida's coast," Gov. Charlie Crist said in his emergency declaration that seeks to ensure a fast response in his state to the spill.
The federal government is defending its response to the spill, which began with an April 20 blast on one of BP's offshore rigs that burned for two days before sinking. Rescuers saved 115 workers, but 11 are presumed dead. It wasn't until Thursday -- nine days after the explosion -- that the White House declared it "a leak of national significance."
White House senior adviser David Axelrod told ABC's "Good Morning America" today that President Barack Obama has decided there will be no new domestic offshore drilling until an investigation of the Gulf of Mexico oil spill is complete.
"All he has said is that he is not going to continue the moratorium on drilling, but ... no additional drilling has been authorized, and none will until we find out what happened here and whether there was something unique and preventable," Axelrod said, defending the administration's policy of expanding drilling.

"I want to assure you that the federal response has been sustained. It was immediate, and we know that we have a situation that has got to have every resource put towards it," Coast Guard Rear Adm. Sally Brice-O'Hara told NBC's "Today" this morning.
On Thursday, Obama pledged "every single available resource" to plug the leak, dispatching "SWAT" inspection teams to the rigs in the area and three top administration officials to oversee the response. Louisiana Gov. Bobby Jindal declared a state of emergency, and the state moved up the start of the shrimping season to help fishermen collect their catch before the oil reaches them.
Brent Roy, who charters fishing boats off Louisiana's coast, said rough seas forecast through Saturday could make it difficult for authorities to contain the spill offshore. "As it gets into the wildlife management area, it is going to kill us," he told Agence France-Presse.
"It's the worst-case scenario for shrimpers, oyster harvesters, crabbers -- all the commercial fishermen," Roy said, referring to Louisiana's $2.6-billion-a-year fisheries industry, which is in one of the world's richest seafood grounds.
At least two lawsuits have already been filed against BP by shrimpers and fishermen who fear the spill could bankrupt their businesses, and by families of some of the 11 workers killed in the blast.
"We are taking full responsibility for the spill, and we will clean it up, and where people can present legitimate claims for damages, we will honor them. We are going to be very, very aggressive in all of that," BP CEO Tony Hayward told Reuters today.
Unable to stanch the leak for 10 days, BP has proposed injecting detergent 5,000 feet below the water's surface, in an effort to disperse the oil before it can form a slick. The Coast Guard said it's considering the idea.
"This is a very serious situation," Brice-O'Hara said. "British Petroleum is working aggressively to find alternatives. We hope within the next week that they'll be able to put a cap at the leak site so we can take that oil up to the surface through a hose and have it put onto a barge so we don't have the release into the water. Meanwhile, they're working today on drilling an alternative well so they can close down this source."
Interior Secretary Ken Salazar, Homeland Security Secretary Janet Napolitano and Environmental Protection Agency Administrator Lisa Jackson are heading to the spill site today on Obama's request.
"While BP is ultimately responsible for assuming the cost of the cleanup operations, my administration will continue to use every single available resource at our disposal, including potentially the Department of Defense, to address the incident," Obama said Thursday at the White House.
.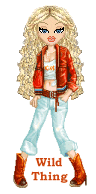 Wild Thing's comment........

Sorry everyone, my gut is screaming since this happened, this stinks to high heaven. Just a few weeks ago, two maybe Obama made his announcement about drilling offshore or at least doing exploratory things about it. His lefties and the enviros were furious. Then this happened a couple of days ago and now it is all how bad it is to drill for oil offshore and then are even gong to look into how it should be bad to drill in Alaska etc. Then the jerk democrat Nelson here in Florida is presenting some kind of stupid enviro bill that says to stop ALL drilling offshore, that would be all of the 4,000 rigs out there.
"On Thursday, Obama pledged "every single available resource" to plug the leak, dispatching "SWAT" inspection teams to the rigs in the area"
An accident ????, and bema has sent SWAT teams to the other rigs?
IMO this explosion was sabotage. Was this rig one of the closest to land? I thought I heard it was only 3 miles off the coast. That would make it easier to sabatoge and in a better position to make sure the oil got to the beach. We have to watch these people like a hawk, they are capable of evil.

IMO this was deliberate!!!!! IF this drilling offshore was so horrible then wouldn't our country do something to stop the other countries that are doing it. OH WAIT ., I guess only the ones for the USA are the bad ones, the ones in our own water even if owned like this one was by an English company. But let China and other places just keep doing it,.....yeah right.
Obama canceled the drilling he never intended in the first place.
It could have been an accident,but something about this just stinks!!!
With this kind of logic which it is NOT then how about this.
We ground all airplanes after a crash
We take all cars and vehicles off the streets, and highways because there might be an accident. And get rid of all cars. Thousands die each year in car wrecks.

And one more thing, when did the President of the United States obtain dictatorial control over commerce? Sheesh!
I'm just asking the question. Where does the POTUS get the authority to unilaterally shut down a large swath of America's productive commerce?
What's he going to "declare" a moratorium on tomorrow? Anything that strikes his fancy?

Amazing how all these things are happening just as Obama is pushing his agenda.

"Never let a good crisis go to waste."....whether you have caused it or not!

You would think the major headlines on all the MSM would be, "What caused the explosion?" But no one's asking. The focus is all on the environmental effects. There's little focus on the cause.

And there is also this, what the hell, the left hates Halliburton ......
Halliburton May Be Culprit In Oil Rig Explosion
Giant oil-services provider Halliburton may be a primary suspect in the investigation into the oil rig explosion that has devastated the Gulf Coast, the Wall Street Journal reports.
Though the investigation into the explosion that sank the Deepwater Horizon site is still in its early stages, drilling experts agree that blame probably lies with flaws in the "cementing" process -- that is, plugging holes in the pipeline seal by pumping cement into it from the rig. Halliburton was in charge of cementing for Deepwater Horizon.
"The initial likely cause of gas coming to the surface had something to do with the cement," said Robert MacKenzie, managing director of energy and natural resources at FBR Capital Markets and a former cementing engineer in the oil industry.
The problem could have been a faulty cement plug at the bottom of the well, he said. Another possibility would be that cement between the pipe and well walls didn't harden properly and allowed gas to pass through it.
Posted by Wild Thing at April 30, 2010 06:55 PM
---
Comments
What an upfront guy that Berry Soetoro. I didn't know SWAT had an oil division, they fix rigs too. Are they still part of ENRON or did they jump ship and join SEIU.
I think your right, WT, it is an inside job. I think Barry is capable of anything and this isn't as low as he can go either.
Posted by: Mark at April 30, 2010 07:27 PM
---
Thanks Mark, I checked around and didn't see anyone else, no other blogs saying this, but I just had to. It just has me very suspicious and we know what liars they are, Obama and his side of the fence and this all helps their agenda soooo much.
Thanks again!!!!!!
Posted by: Wild Thing at April 30, 2010 07:33 PM
---
Sabotage you ask?
Is the Pope Catholic?
Posted by: Jack1 at April 30, 2010 08:11 PM
---
Posted by: BobF at April 30, 2010 10:39 PM
---
Wouldn't put it past the Obama crew to do this to kill offshore drilling and Halliburton in one fell swoop.
Also wouldn't put it past the Ruskies since they moved into the Gulf to drill and Obama is nothing but weakness to them.
Or Iran, or Venezuela, or China, or Al Qaeda...
Accident? Not likely. Timing is to "perfect"
Posted by: Billy Ray at May 1, 2010 12:42 AM
---
BobF., thank you for the link...wow, interesting.
Posted by: Wild Thing at May 1, 2010 05:05 AM
---
Billy Ray, that is why I feel like this I guess. Just looking at the people like Obama and how he and his associations are....evil.

Posted by: Wild Thing at May 1, 2010 05:07 AM
---