« Whiner Obama Blames Blogs For Inability to Connect | Main | Storm and Tornado Warnings »
April 26, 2010
Guess Who's The REAL Party Of Wall Street
Ad From The National Republican Senatorial Committee

.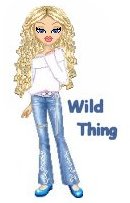 Wild Thing's comment........
This should be on every channel 20 times a day!
The worst offenders and the biggest bailout recipients gave the vast majority of their millions of campaign contributions to Democrats. There is no denying it. Now Obama and the Democrats pretend they are the heroes who will take on Wallstreet? It is laughable.

Next I wish they would come out with an ad and say "STOP DEMONIZING CAPITALISM!" Lay out the reasons that Capitalism works. Lay out the reasons that Socialism and Communism do not.
Posted by Wild Thing at April 26, 2010 01:45 AM
---
Comments
The Repubs(NRSC) have finally come out with a good ad. It shows the hypocrisy of the Dems and the fact that campaign finance reform is laughable.
Posted by: TomR at April 26, 2010 09:24 AM
---
Tom, I think so too, I sure with these kind of things would air on regular tv.
Posted by: Wild Thing at April 27, 2010 12:24 AM
---
PLEASE SEE IF THIS IS TRUE,,AN YOU WILL KNOW WHAT TO DO WITH IT FROM THERE,,
GO GET EM !!
AN
GOD BLESS OUR TROOPS!

THIS HAS GOT TO BE THE MOST OUTRAGEOUS STATEMENT EVER MADE BY A PUBLIC OFFICIAL LET ALONE BY THE PRESIDENT OF THE UNITED STATES.. AND THIS GUY IS OUR "COMMANDER IN CHIEF".
HE IS A DISGRACE, AND WITHOUT QUESTION AN EMPTY SUIT!!!
UNBELIEVABLE PRESIDENT???
HERE IS HIS RESPONSE WHEN HE BACKED OFF FROM HIS DECISION TO REQUIRE THE MILITARY PAY FOR THEIR WAR INJURIES.
WHAT AN EMPTY HEADED PERSON HE MUST BE....
Bad press, including major mockery of the plan by comedian Jon
Stewart, led to President Obama abandoning his proposal to require
veterans carry private health insurance to cover the estimated $540
million annual cost to the federal government of treatment for injuries
to military personnel received during their tours on active duty. The
President admitted that he was puzzled by the magnitude of the
opposition to his proposal.
If he thinks he will ever get another vote from an Active Duty, Reserve, National Guard service member or veteran of a military service he ought to think it over.. If you or a family member is or has served their country please pass this to them.
Please pass this to everyone.
I'm guessing that other than the 20-25 percent hardcore liberals in the US will agree that this is just another example why this is the worst president in American history. Remind everyone over and over how this man thinks, while he bows to the Saudi Arabian king.
Posted by: mike at April 30, 2010 08:46 PM
---