« Rush Limbaugh, Sarah Palin and Yep Jack Cafferty Speak Out For AZ Immigration Law | Main | Above The Law Mentality Obama Continues To Defy Senate Subpoena For Fort Hood Documents »
April 28, 2010
Arizona Gov. Jan Brewer - Fighting to Secure Our Borders
This video above is from March of this year ............... Governor Jan Brewer was on Fox News talking about Arizona's illegal immigration problems. The tragic death of rancher Rob Krentz has made national headlines and hopefully will bring attention to the critical need for our borders to be secure. Governor Brewer has asked the Federal Government for support in putting National Guard troops on the border.
.
Governor Jan Brewer On Friday, I signed into law Senate Bill 1070. Since then I have come under fire from President Obama, Mayor Phil Gordon, the liberal east coast media, Al Sharpton and others who want us to back down from securing our borders. Rest assured, we will not back down until our borders are secure. Please visit the attached link to learn how you can help me in this fight.
Since Friday, tens of thousand of concerned Americans have signed their name to Governor Jan Brewer's Arizona Immigration Reform petition. This is great news. ( see link for this below)
However, with the attacks coming from the left and Washington, D.C., we need to spread the word and recruit others who, like you, support immigration reform.
To help recruit others, we ask that you take a moment now to cut and paste the email below and send it to everyone in your contact list. With your help now, we can once and for all secure our borders.
Thank you for supporting Governor Jan Brewer.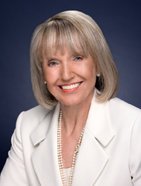 Jan Brewer website where you can sign the Petition to show support for her signing this bill.

.
This is her page at Facebook as well.
.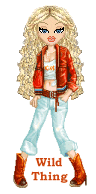 Wild Thing's comment........
Nicholas and I signed it. I pray she will be safe and stay strong too. I think she will, she knows how important this is.
Posted by Wild Thing at April 28, 2010 04:45 AM
---
Comments
I was very happy to sign. Hopefully the other border governors will follow Governor Brewer's lead and close the border with Mexico.
Posted by: TomR at April 28, 2010 10:45 AM
---
I heard today they, congress, is going to vote on a bill to make Peurto Rico a State, more hispanics for the treadmill. then legalize all the millions of illegals in the South-West and the democrats will have the power tied up for 60 years or more.
As Dr. Bates said, they are turning the Services in a service made up with Illegals who don't give two shits about the United States.
Obama must go.
Posted by: Mark at April 28, 2010 11:08 AM
---
Signed and "liked"!! thank you!!!!!!!
Posted by: jan at April 28, 2010 06:10 PM
---
Thank you Tom, Mark and Jan. I hope a lot of blogs post about this.
Mark your right about what Dr. Bates said too.
Posted by: Wild Thing at April 29, 2010 04:24 AM
---
I support Arizona's bill that was passed. All those that want to become americian citizens should follow the law to do that. I have an Idea, lets move 'ellis island' to the Arizona border and see how many bypass that so as to get free medical when they go to the ER and have no insurance!!!!! Oh and pay taxes??? They do not have to as they have not SSN and or im#. Wouldn't that be great to just go into a nation thats so much better than yours and get things free. ARIZONA YOU ROCK!!!! Obama.. get the hint from Arizona.
Posted by: Meik Johnson at April 30, 2010 02:31 PM
---