« Cheney Endorses Marco Rubio ~ Crist's Campaign LIES About FEDs Looking Into Rubio, It Is CHARLEI CRIST The FEDs Are Looking Into | Main | Obama Appeases U.S. Muslims »
April 23, 2010
Ariz. House Votes To Check Candidates' Citizenship
Ariz. House votes to check candidates' citizenship
PHOENIX
The Arizona House has approved a bill that would require President Barack Obama to show his birth certificate if he hopes to be on the state's ballot for a re-election bid.
The House approved the measure on a 31-29 vote, sending it to the Senate.
It would require U.S. presidential candidates who want to appear on the ballot in Arizona to submit documents proving they meet the constitutional requirements to be president.
Supporters say the bill would help settle a controversy over whether Obama was born in the United States.
Opponents say it's a waste of time that makes Arizona mocked by the rest of the country. Obama has released his Hawaii birth certificate proving he's a "natural-born citizen" qualified to be president.

.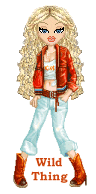 Wild Thing's comment........
Poiinting out that 19 of the voters on this obviously do not care about our Constitution.
The tide is against obama, more and more America is waking up. His time in the limelight is slowly fading. Keep the pressure up America!
Every State should be doing this as a matter of standard operating procedure-for every presidential candidates. And in regards to obama specifically, not complying like every other candidate would be more than a just a little . . . . suspicious.
I bet Obama is not laughing abut this like he has laughed about the economy he is destroying.
Posted by Wild Thing at April 23, 2010 02:45 AM
---
Comments
Three cheers for the Arizona House. Now if their senate approves this bill, the governor will sign it. Hot Damn, I hope it becomes law in Arizona!
Posted by: TomR at April 23, 2010 10:44 AM
---
Tom, I hope and pray that happens.
Posted by: Wild Thing at April 23, 2010 05:40 PM
---
This iss especially brave because there is nu way to remove Obama now that he is president. Sure we can establish that it is a crime to put his name on the ballot and that would apply to all atates but impeachment is the only way to remove him aand the Senate Super majority needed can not be achieved until 2012 even if Republicans win every election. So the Arizona legistlatures have set them selves aganst a President for the 2 and 2/3 years. Let nobody say tha politicians don't have guts. They just live in Arizona.
Posted by: Avitar at April 24, 2010 02:20 AM
---